'The Guilty': Jake Gyllenhaal Never Saw Director Antoine Fuqua In-person While Shooting the Movie
In what is proving to be a busy year for Netflix, with several original productions debuting and several others in the pipeline for production, the streamer has a big release in the form of Antoine Fuqua's The Guilty. The movie which was shot last year amidst serious concerns and safety measures due to COVID-19, had a peculiar shooting experience, Jake Gyllenhaal, who stars in the movie, revealed in a recent interview with Entertainment Weekly.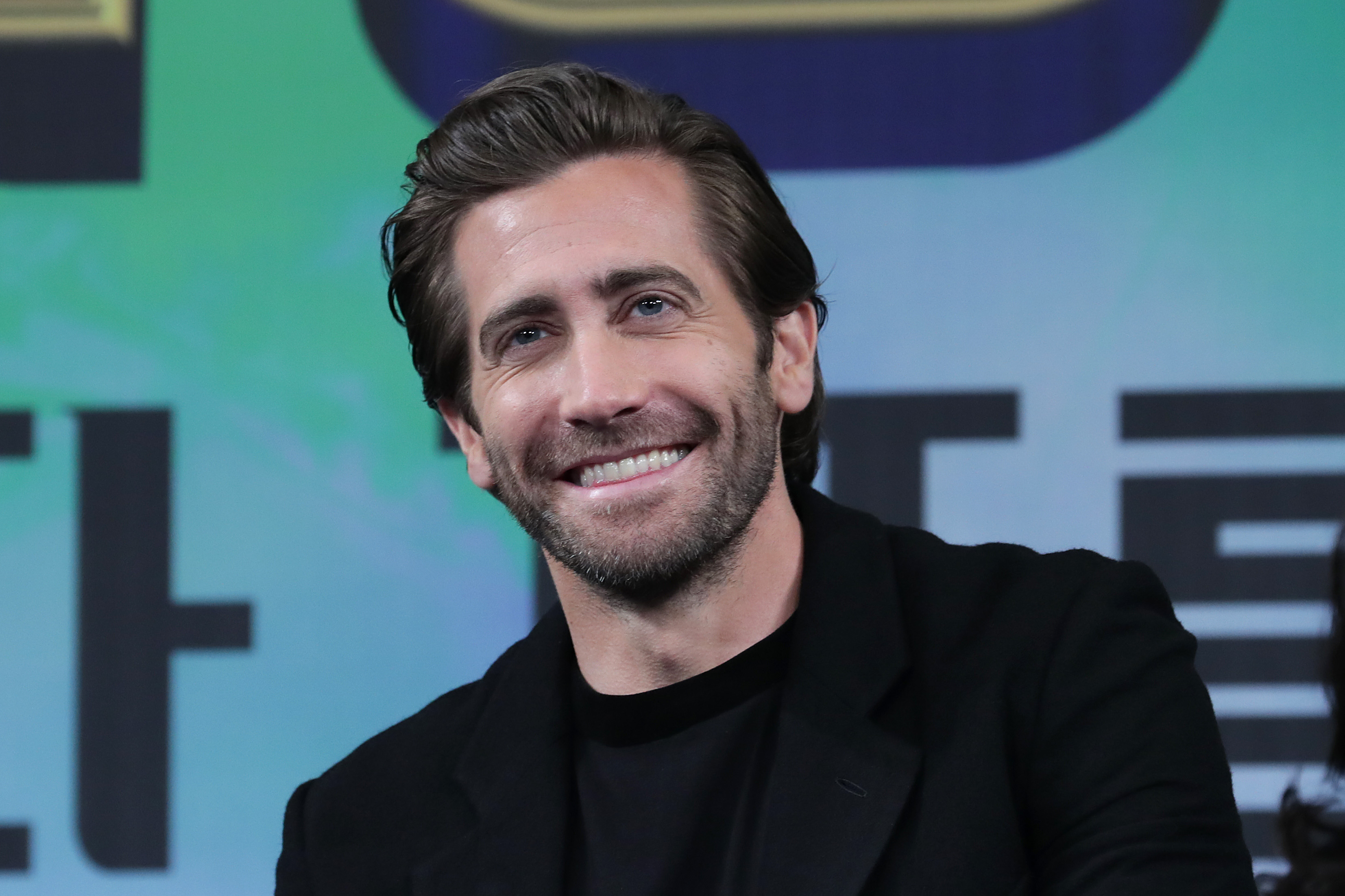 What is 'The Guilty' about?
The movie, adapted from a 2018 Danish movie of the same name, is about a day in the life of Joe Bayler, a demoted police officer who works as a 911 operator, played by Gyllenhaal. The story takes a turn when on a dispatch call Bayler hears a woman requesting help while seemingly in danger from a man.
As Bayler tries to help the woman and her daughter, who might also be in danger, the story becomes a window into Bayler's character and story. In order to really help the mother-daughter, Bayler needs to come to terms with himself, first.
"Nothing is as it seems," Gyllenhaal told EW. "Joe really does not enjoy his job, but, in the end, what he realizes is, in order to solve this case, he has to face a truth within himself. I love characters that are question marks, and, in a lot of ways, he's the ultimate question mark."
Further, the movie, which boasts of a strong cast like Ethan Hawke, Paul Dano, Rile Keough, Peter Sarsgaard, are all mostly heard over the phone with Bayler and not seen on screen.
But it is not just the nail-biting story and setting that make the movie more interesting, but it is also the unique circumstances it was shot in.
Gyllenhaal did not see Fuqua in person while the movie was shot
Reportedly, the minor onscreen requirements of the movie made it an ideal one to be shot in the middle of a pandemic that had most movies delay or cancel shoots. But one thing that the cast and crew did not foresee was their director having to quarantine two days before the filming began.
"What seemed advantageous at the time ended up being a bit of a curse," Gyllenhaal said.
A close contact of Fuqua's tested positive for coronavirus and as a result Fuqua could not be present on the sets of the movie. Since he tested negative through multiple tests over a period of days, he was put in a van that had monitors showing Fuqua everything that was happening on stage. Essentially, Fuqua directed the movie virtually.
"We'd FaceTime each other after these 25-minute long takes. He'd give me direction, I'd take it down, we'd do another take," Gyllenhaal said. "We never saw each other in-person the entire shoot."
Fuqua and Gyllenhaal's strong relationship rescued the movie
While the circumstances of the movie were unexpectedly different, this was not the first time that Gyllenhaal and Fuqua were working together. Having collaborated on the 2015 film Southpaw the duo had built a strong relationship.
"Because of our relationship and because I trust him so much, I'll go anywhere for him," Gyllenhaal said. "I just knew, somehow, when we are challenged, Antoine[Fuqua] and I always get better."
Fuqua, on the other side, also found the experience "exciting."
"Jake[Gyllenhaal] and I would only see each other from behind the studio wall. Jake would climb on a ladder and I would open the door to my van, and we would communicate," Fuqua said. "I definitely missed the close contact with my crew, but everyone stepped up and we found a way."
The results of this rather extraordinary venture will soon be out as The Guilty is all set to premiere on Netflix on Oct. 1.

RELATED: How Did Jake Gyllenhaal Get Cast as Mysterio in 'Spider-Man: Far From Home'?