'The Handmaid's Tale': Elisabeth Moss Does Not Know if a Happy Ending Is Possible
When it comes to the future of 'The Handmaid's Tale,' Elisabeth Moss does not think fans should expect a conventional happy ending.
Season 4 of The Handmaid's Tale is underway and expected to premiere sometime in 2021. In an interview with The Times, Elisabeth Moss discussed what fans should expect from the show in the future. The Handmaid's Tale is known for its grim nature, and Moss does not think fans should hope for a conventional happy ending.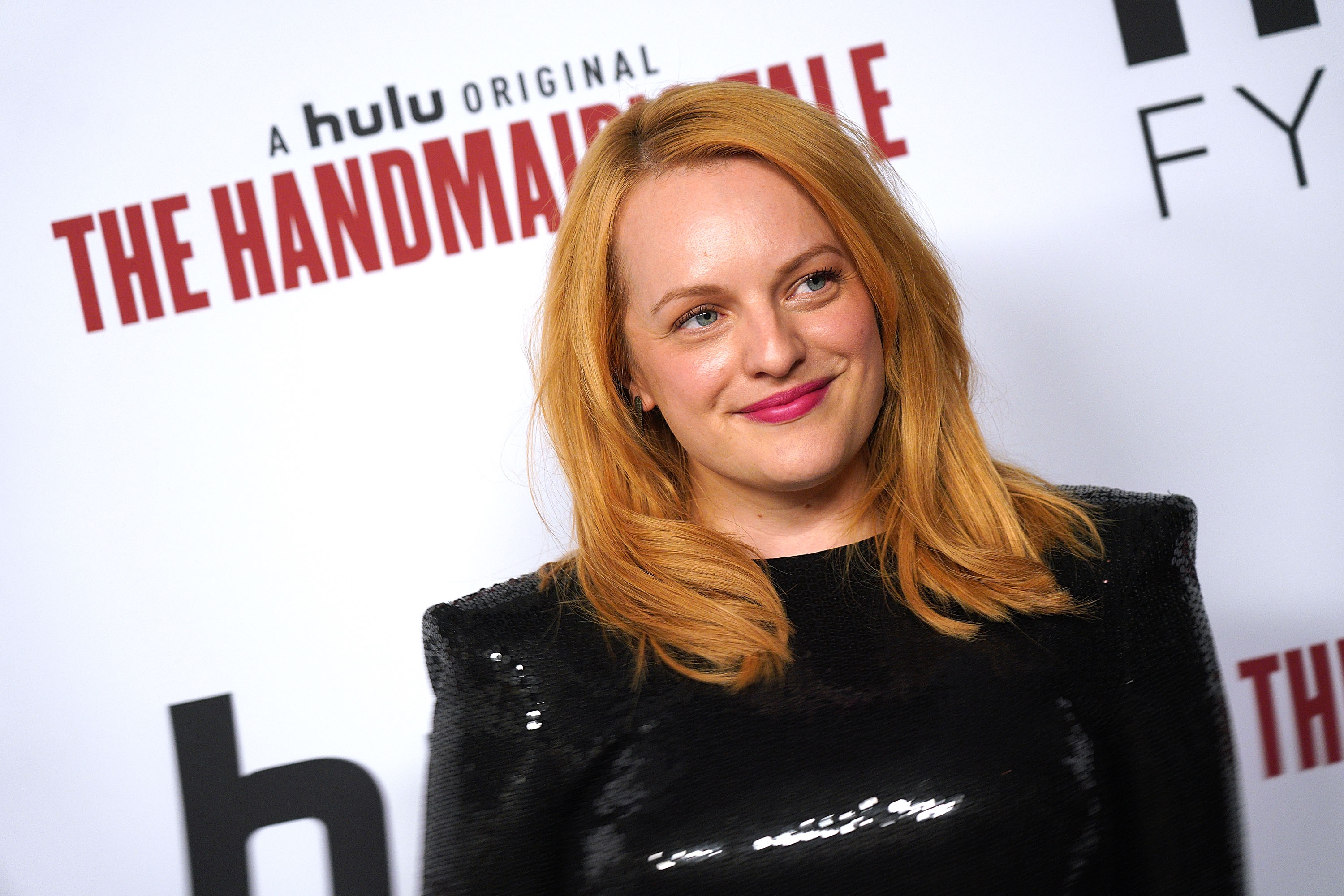 Why 'The Handmaid's Tale' is so bleak
The Handmaid's Tale is based on a novel of the same name by Margaret Atwood. The dystopian story follows June, a Handmaid in the totalitarian society known as Gilead. In Gilead, women are property of the state and segregated into class roles with varying degrees of freedom.
Wives of Commanders are expected to run households, and Marthas are housekeepers. Handmaids are fertile women who were forced into child-bearing slavery for Commanders. Wives of lower-class men are known as Econowives. Women that are classified as criminals are known as Unwomen and sent to the Colonies to clean up radioactive waste.
The TV series primarily follows June's story as a Handmaid, but also shows the lives of Marthas, Wives, Econowives, Unwomen, and characters who have escaped Gilead. Due to the totalitarian regime and heart-wrenching story, The Handmaid's Tale is consistently harrowing with moments of hope.
What Elisabeth Moss thinks the ending of 'The Handmaid's Tale' will be like
With shows like The Handmaid's Tale, it can be easy to want the show to end on a happy note. So far, June's husband, Luke, her friends Moira and Emily, and her daughter with Nick, Nicole, have all escaped Gilead. However, June is still in Gilead along with her daughter with Luke, Hannah.
When The Times asked Moss if The Handmaid's Tale will have a happy ending, she was not sure.
"It depends what you define as happy," she said.
However, Moss has an idea of what she would want from an ending.
"June ending up in a really modern relationship on an island… It's very French, and they have beautiful children," she told The Times.
What to expect from Season 4 of the show
One common complaint among fans of The Handmaid's Tale is the repetitiveness of June not escaping Gilead. Every season, June is close to escaping but ends up back in Gilead, sometimes by choice. While new characters have been introduced, many of her plotlines involve the Waterford family.
The third season ended on a cliffhanger, but with June still in Gilead. Going forward, Moss thinks there will be some "surprises" in Season 4 "about where we're taking the show" for fans who have come to expect a certain structure.
"We don't want to keep doing the same thing," Moss said. "You can't just keep June in this place where she's tortured all the time. It's boring."
In March, production for the fourth season was halted due to the coronavirus (COVID-19) pandemic. Later in June, Hulu released a teaser trailer for the upcoming season and announced it would air in 2021.
"I can't rest. My daughter deserves better. We all deserve better. Change never comes easy," June says in the trailer.
Production for Season 4 of The Handmaid's Tale has since resumed, and it seems like fans can expect the season to be different from the past three seasons.