'The Handmaid's Tale': Elisabeth Moss Says Episode 9 'Is About Love'
Season 4 episode 9 of 'The Handmaid's Tale,' titled 'Progress,' will premiere on Hulu on June 9. Elisabeth Moss stars as June Osborne in the series and directed three episodes in the fourth season, including 'Progress.' Based on previews for the new episode, it seems the love triangle between June, Nick Blaine, and Luke Bankole will be the focus of 'Progress.' In an interview on Variety's 'Awards Circuit' podcast, Moss confirmed that upcoming 'The Handmaid's Tale' episode 'is about love.'
Season 4 episode 9 of The Handmaid's Tale, titled "Progress," will premiere on Hulu on June 9. Elisabeth Moss, who stars as June Osborne in the series, directed the episode. A preview Hulu released for "Progress" hints that the love triangle between June, Nick Blaine (Max Minghella), and Luke Bankole (O-T Fagbenle) will be brought to the forefront. In an interview on Variety's Awards Circuit podcast, Moss confirmed that The Handmaid's Tale episode will focus on "love."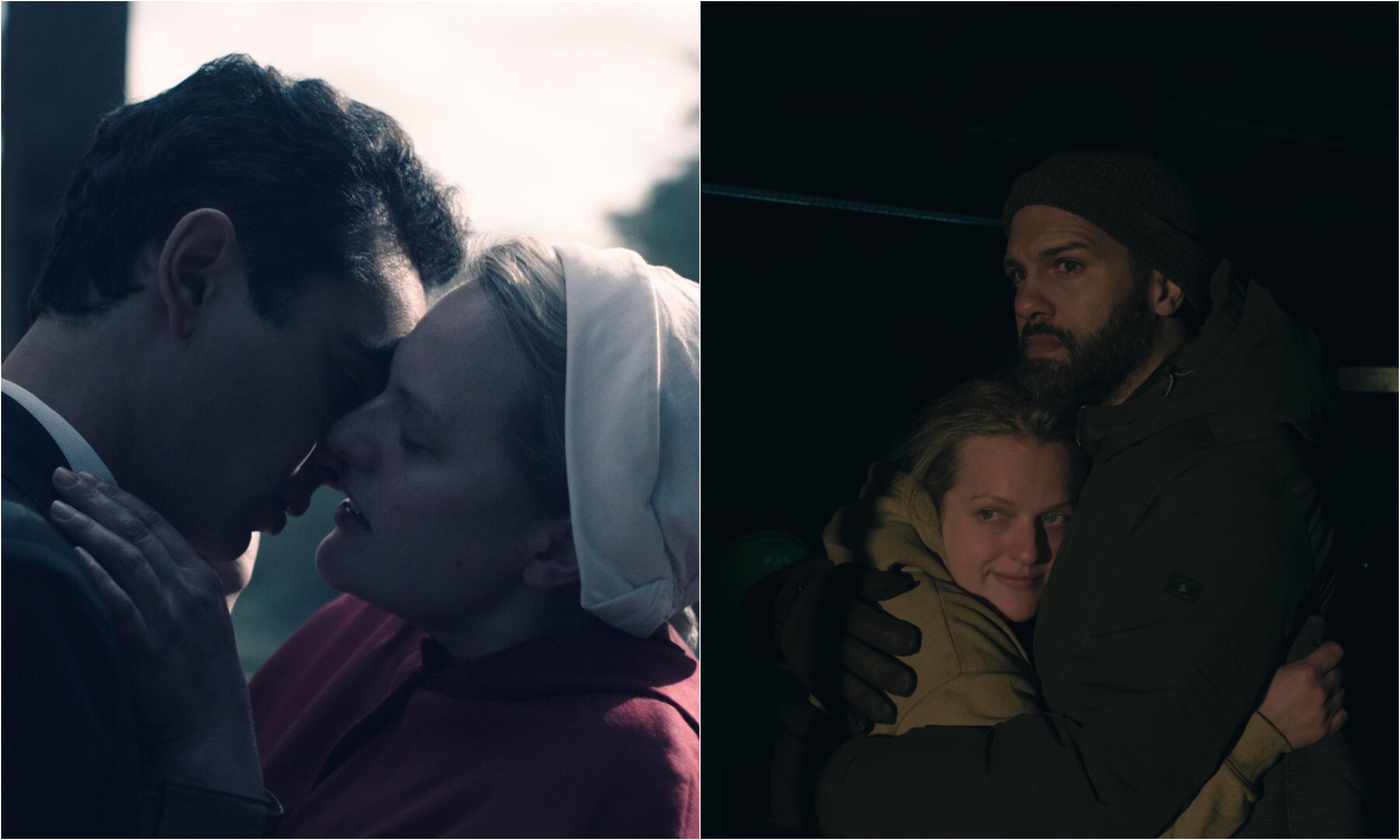 Elisabeth Moss directed three episodes of 'The Handmaid's Tale'
In season 4 of The Handmaid's Tale, Moss made her directorial debut and directed the third episode, "The Crossing," episode 8, "Testimony," and the season's ninth episode, "Progress." While on the Awards Circuit podcast, Moss analyzed June's mindset now that the character has made it to Canada.
"How are you ever a normal person again? How do you ever interact with anyone you once would? I feel like she's just trying to keep it down, she's trying to bury it, she's trying to keep a lid on it, and I just I'm not sure if she's going to be able to, or if you want her to," Moss said.
Fans of the show saw June give in to some of her rage in "Testimony," and Moss says that June will be looking to find more ways to rebel against Gilead in Canada.
"That's how I feel and that's how June feels in ['Testimony'] when she's like, 'Really? This is what we're doing?'" she said on the podcast. "Is what they're doing and the resistance movement in Canada really going to get anything done? That's the question June faces."
Season 4 episode 9 of 'The Handmaid's Tale' will focus on 'love'
While separated from her husband Luke, June formed a romantic relationship with Nick, a former driver and now Commander in Gilead. June shares a daughter with both men. In the second season, she gave birth to Nichole, her daughter with Nick. Luke and June's best friend Moira (Samira Wiley) began raising Nichole in Canada in the third season. Hannah (Jordana Blake), June's daughter with Luke, remains trapped in Gilead.
In the sixth episode of the fourth season, "Vows," June and Luke reunite after several years apart. The next two episodes, "Home" and "Testimony," show June and Luke attempting to reconnect. After "Testimony" premiered on June 2, Hulu released a teaser previewing that June and Nick will meet up.
Speaking on the Awards Circuit podcast, Moss teased that the upcoming episode "is about love — old love and new love, and how love can change and morph and how relationships can change into something that you never thought they would be."
She added, "It's really about choice, and so is [the finale]: What choice are you going to make that will ultimately settle your future?"
Will June pick Nick or Luke?
Before "Progress," June never really had to choose between the two men. During the first three seasons, Luke was in Canada while Nick was in Gilead with June. In season 4 of The Handmaid's Tale, the settings have reversed. While she has reunited with Luke, June is now unable to be with Nick.
Based on the teaser for the episode and Moss' interview on Variety's Awards Circuit podcast, it seems June could end up making a choice between Nick and Luke. At the very least, June will be in a position for the first time where both men she loves are physically with her, even if it is temporary.
New episodes of The Handmaid's Tale premiere every Wednesday on Hulu.