'The Handmaid's Tale' Showrunner Says Elisabeth Moss and Yvonne Strahovski Filmed '25 Versions' of June and Serena's Confrontation
Elisabeth Moss and Yvonne Strahovski are two of the most talented actors in The Handmaid's Tale. Moss plays June Osborne, a Handmaid in Gilead, and Strahovski portrays Serena Joy Waterford, a wife and June's former captor.
In season 4 episode 7 of The Handmaid's Tale, "Home," Moss and Strahovski share the screen for the first time all season when June confronts Serena in her holding cell. According to showrunner Bruce Miller, Moss and Strahovski filmed "25 versions" of the iconic scene.
[Spoiler alert: This article contains spoilers for season 4 episode 7 of The Handmaid's Tale.]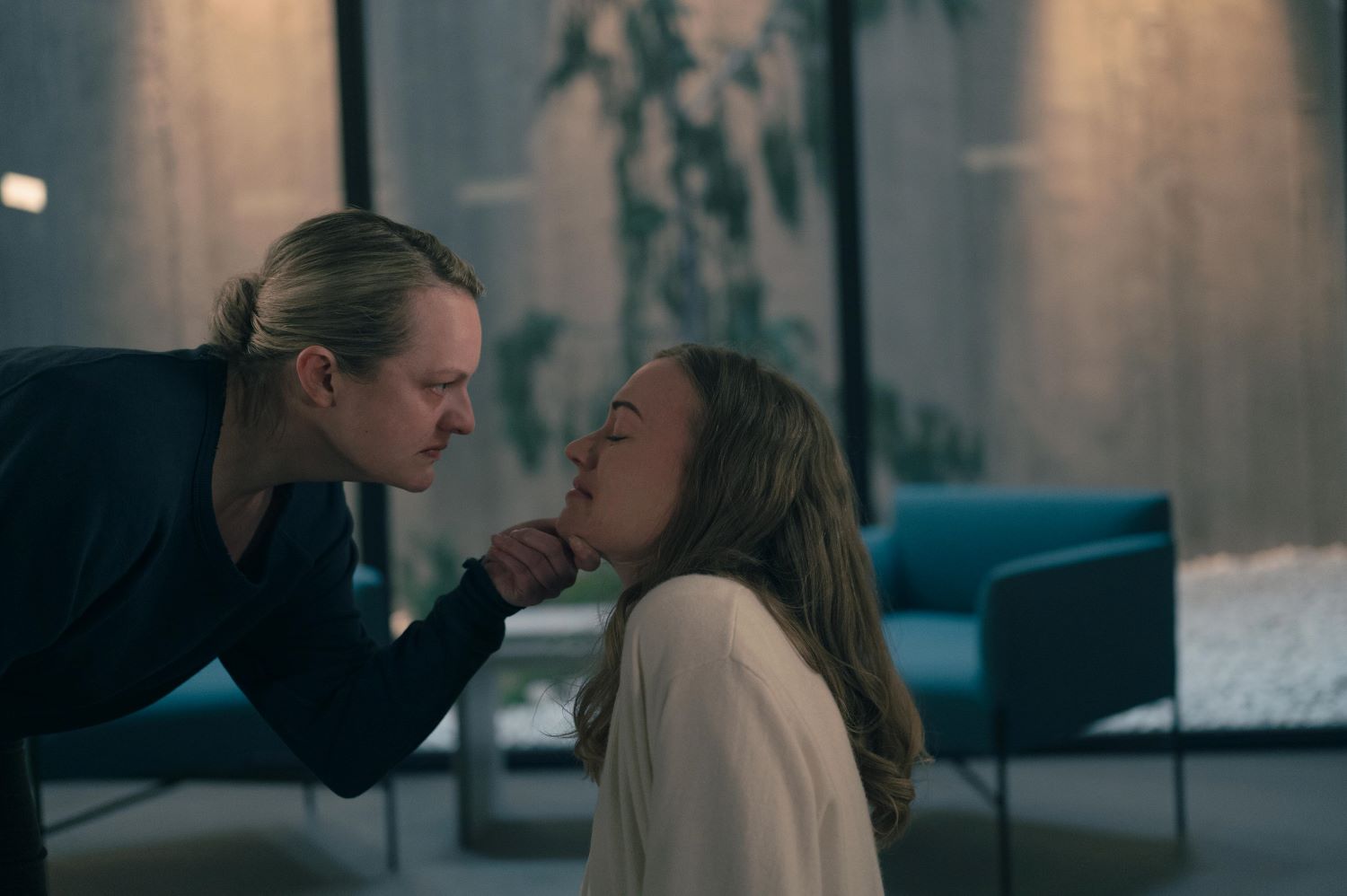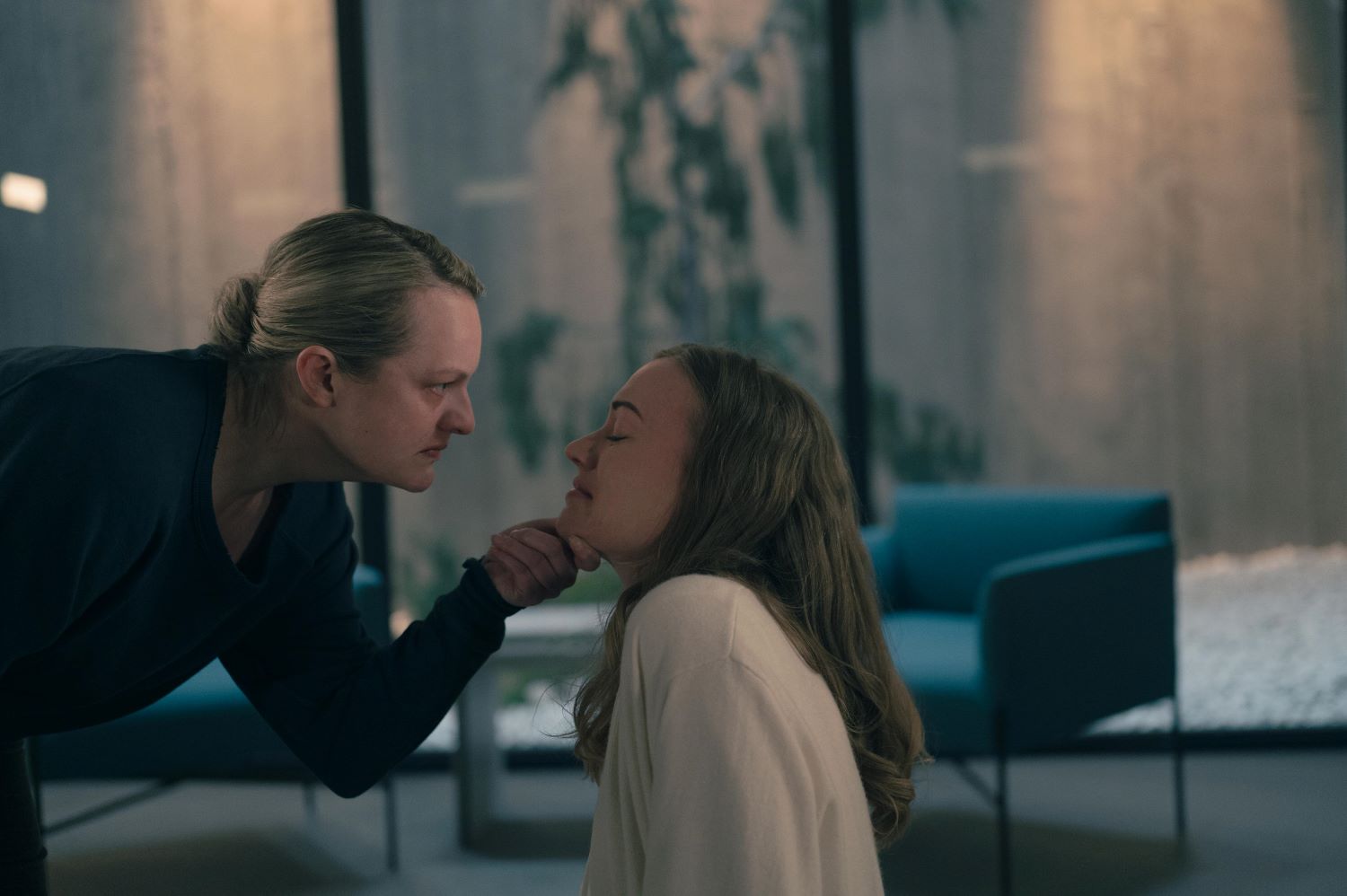 June gets the chance to confront Serena in 'The Handmaid's Tale'
After escaping to Canada, June spends most of "Home" attempting to acclimate to her new surroundings. She spends time with her daughter Nichole, her husband Luke Bankole (O-T Fagbenle), and their friends Moira Strand (Samira Wiley), Rita Blue (Amanda Brugel), and Emily Malek (Alexis Bledel).
After dinner one night, June learns from Rita that Serena is pregnant, and her husband Commander Fred Waterford (Joseph Fiennes) is the father. Unable to sleep, Mark Tuello (Sam Jaeger) drives June to visit Serena.
At first, Serena tries to apologize to June. But June refuses to accept her apology and instead calls out Serena for her behavior.
"I brought myself here, so I could tell you how much I hate you," June tells a tearful Serena. "You don't deserve to make amends to anyone. The only thing that you deserve is a life full of suffering and shame. You have destroyed my life, my family, my friends, my country, and my child. There is no one less worthy of redemption than you."
Serena lowers herself to her knees, and June yells at her, calling back to how Serena screamed at her in the first season of The Handmaid's Tale.
"Do you know why God made you pregnant?" June asks Serena. "So when he kills that baby inside your womb, you will feel a fraction of the pain that you caused us when you tore our children from our arms! Do you understand me? Do you understand me?"
Elisabeth Moss and Yvonne Strahovski filmed multiple takes of the scene
In an interview with TV Insider, Miller explained how the scene came to be and gave fans an inkling of just how talented Moss and Strahovski are when acting together.
"It's a testament to both Lizzie and Yvonne, the performance that they put together for so long together, to be able to change those dynamics up," Miller said.
The producer continued, "Everything about that scene, I loved, loved, loved. There are 25 versions of it that I got to see that no one else gets to see that are all wonderful, which is the great thing about having our array of actors."
The scene reestablishes Serena as a villain in 'The Handmaid's Tale'
After the confrontation, Serena does not reflect on her actions. Instead, she returns to Fred and forms an alliance with him. This follows a pattern fans have witnessed throughout The Handmaid's Tale.
Whenever Serena is confronted with her terrible actions and given the option to try and improve, she falls back on her villainous ways. According to Miller, June's words did nothing to change Serena.
"[Serena] doesn't change at all," he said. "… She got to say her piece to Serena and it mattered not one bit to Serena."
New episodes of The Handmaid's Tale premiere every Wednesday on Hulu.