'The Handmaid's Tale': An Episode in Season 2 Foreshadowed Why Nick and June Kissed in Front of Fred
The season 4 finale of The Handmaid's Tale, titled "The Wilderness," premiered on Hulu on June 16. In the episode, June Osborne (Elisabeth Moss) and Nick Blaine (Max Minghella) share a kiss in front of Commander Fred Waterford (Joseph Fiennes). While the kiss may have seemed out of place to some, an episode in season 2 of The Handmaid's Tale actually foreshadowed why Nick and June decided to kiss in front of Fred.
[Spoiler Alert: This article contains spoilers for season 4 episode 10 of The Handmaid's Tale.]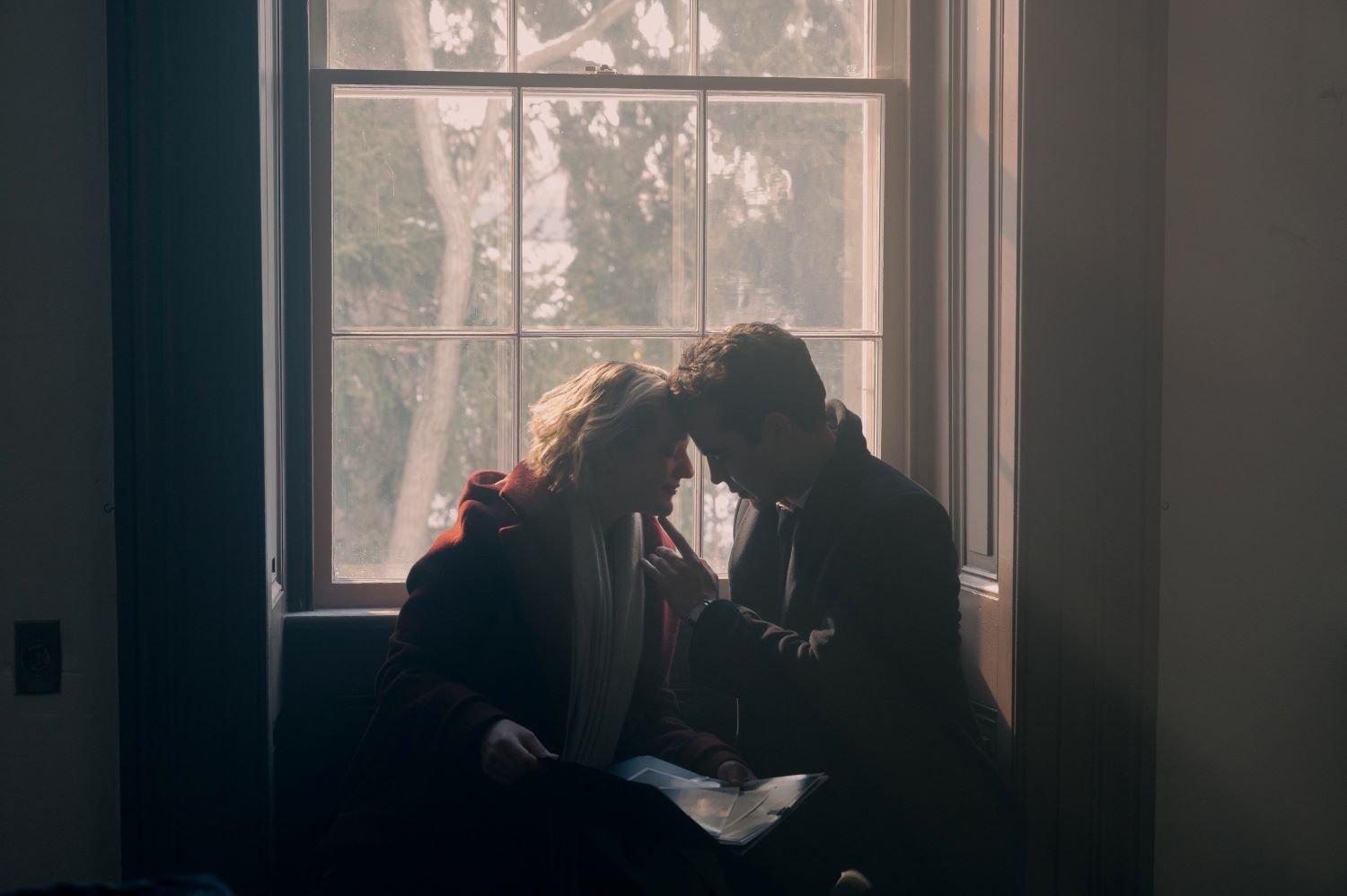 Fred is disgusted by Nick and June's kiss in 'The Handmaid's Tale'
In "The Wilderness," June realizes she cannot let Fred walk free after all of the crimes and atrocities he committed in Gilead. She works with Commander Joseph Lawrence (Bradley Whitford) to try and get Fred sent back to Gilead.
Commander Lawrence meets with June and Mark Tuello (Sam Jaeger) in an abandoned diner, and he offers to make a deal with Mark. In exchange for Fred, Gilead will hand over 22 women who are part of the resistance to the U.S. government.
Mark agrees to the prisoner exchange, and he has Fred taken back to Gilead. Before Commander Lawrence can collect Fred, Nick appears with the Eyes, Gilead's secret police force. Nick takes Fred into custody and brings him to the middle of the woods.
He tells Fred that they are in "no man's land," and June appears. June approaches them, and while Fred watches she kisses Nick.
"What the f*ck is this?" Fred asks. "It's f*cking sick."
When Nick leaves, other former Handmaids join June in the woods. Together, the group of women murders Fred by beating him to death.
RELATED: 'The Handmaid's Tale' Season 4 Finale Script Reveals Nick Knew How June Planned to Kill Fred
An episode in season 2 explains June and Nick's feelings toward Fred
In season 2 episode 10, "The Last Ceremony," Fred arranges for June to meet with her young daughter Hannah (Jordana Blake) at a lake house for a few minutes. Nick drives June to the meeting, and he comforts June outside the house after Hannah leaves.
At the end of "The Last Ceremony," Guardians drive to the house, and while attempting to keep June hidden, Nick is captured. The next episode, "Holly," shows June stranded in the lake house as she goes into labor with her and Nick's daughter, Nichole.
While June is still in the house, Fred and Serena Joy Waterford (Yvonne Strahovski) come looking for June and Nick. June hides in the attic, and she overhears their conversation. While Serena points out that Nick and June "hate" Fred and could have tried to run away with their unborn child, Fred is delusional and believes that June and Nick would never betray him.
RELATED: 'The Handmaid's Tale' Showrunner Clarifies That Mark Tuello Is Not the Father of Serena Waterford's Baby
"And now they've run off together, thanks to you!" Serena yells at Fred.
"There must be some other explanation… Nick wouldn't be disloyal. I let Offred see her daughter. She… She would've been grateful," Fred says.
"How could you be so stupid? They hate you! She's always hated you! She keeps running away from you!" Serena tells him.
June and Nick's kiss in 'The Handmaid's Tale' was a power move
In the first two seasons of The Handmaid's Tale, Nick was a servant in the Waterford household and June was a slave. When June became pregnant with Nichole, Serena and Fred claimed the child as their own, essentially kidnapping Nichole from her birth parents.
Despite Fred's abuse toward June and cruel power games with Nick, he always assumed Nick and June were loyal to him. By kissing in front of him minutes before he dies, Nick and June showed Fred that he was wrong all along and never had their loyalty.
Season 4 of The Handmaid's Tale is available to stream on Hulu.