'The Handmaid's Tale': Will Gilead Use Hannah to Lure June Back In?
The Handmaid's Tale season 4 is following June's journey out of Gilead. But the reluctant mom feels immense guilt about leaving her young daughter, Hannah, behind. Knowing June's attachment and concern for the child, will Gilead use Hannah to lure June back in?
[Spoiler alert: This article contains spoilers for The Handmaid's Tale, Season 4, Episode 6, "Vows."]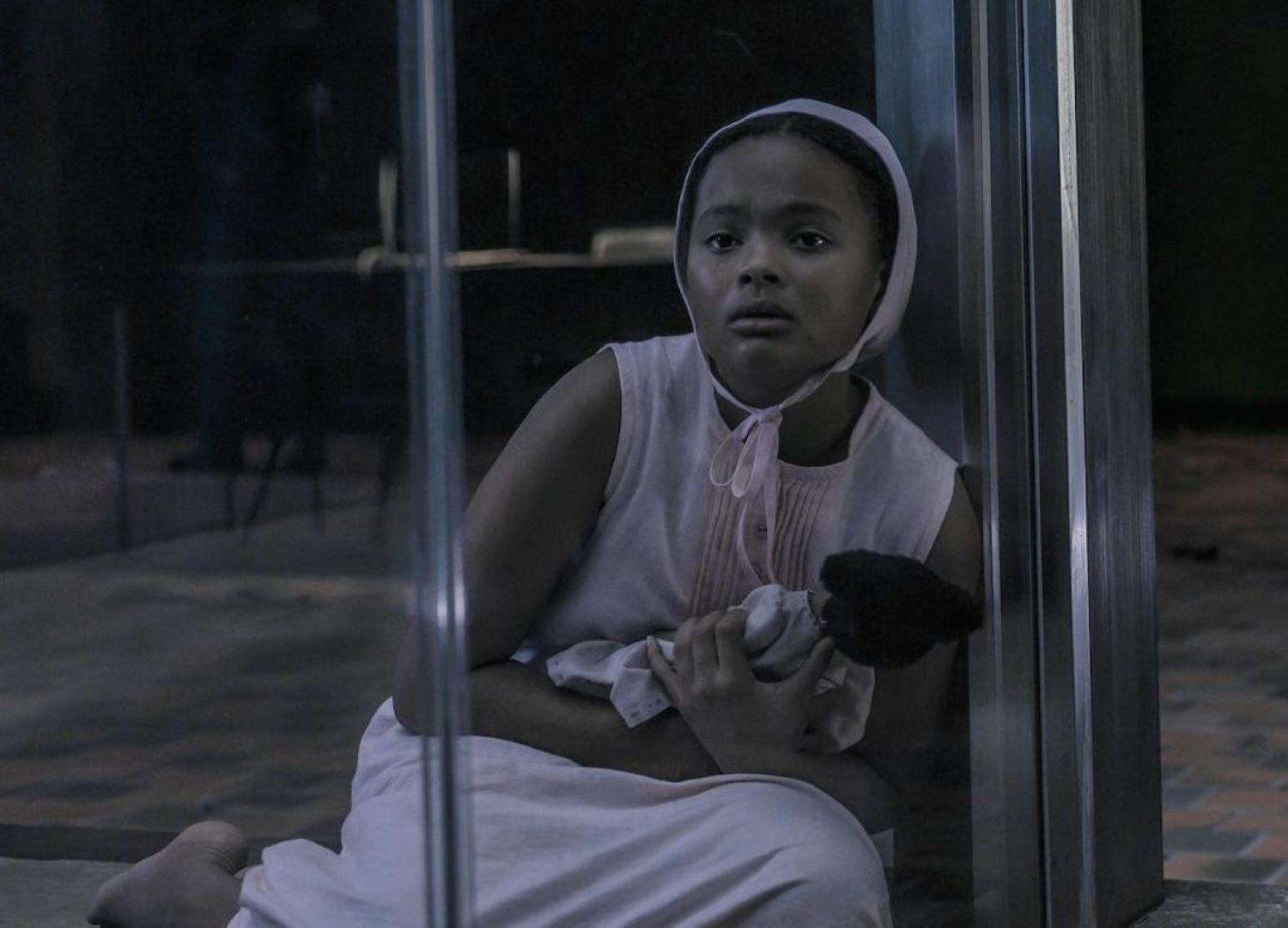 'The Handmaid's Tale' episode 6 finds June tortured with guilt about Hannah
Finally, after three and a half seasons of brutal rape and torture, June Osbourne (Elisabeth Moss) has escaped Gilead. In the May 19 episode of The Handmaid's Tale, she is rescued by her best friend Moira (Samira Wiley), who finds her in Chicago while on a humanitarian mission.
As Moira tries to convince June to leave with her to Canada, June hesitates, insisting she can't leave Hannah (Jordana Blake) or Janine (Madeline Brewer) behind. But Moira points out she'll be no good to Hannah if Gilead kills her first.
RELATED: 'The Handmaids Tale' Season 4 Will Unite Characters You'd Never Expect
Moira sneaks June onto the Canadian ship. And after a tense encounter through a Gilead checkpoint, they finally make their way to Canada.

When they arrive, Luke (OT Fagbenle) rushes down to reunite with his wife. But June's immediate reaction is guilt, as she repeatedly apologizes to Luke for not bringing Hannah back with her.
Will Gilead use Hannah to lure June back?
In this season of The Handmaid's Tale, June is Gilead's most wanted fugitive. Not only did she rescue dozens of children and Marthas, but she is also responsible for the deaths of several Commanders.
Now that she's in Canada and hellbent on bringing Gilead down, it wouldn't be far-fetched to think that Gilead's ruthless commanders would use Hannah to lure June back.
"They could tell her that Hanna is destined to become a Handmaid or [will go to] the Magdalena colony if she doesn't return," one Reddit fan theorized.
"I could only see this working if they offered to "trade" Hanna for her," another Redditor added. "If they told her Hanna could go live with Luke in Canada if she went back, that would be it."
But one fan pointed out that Hannah is now a Gilead Commander's daughter, which might make them think twice about harming the child.
"They could but in Gilead, Hannah has her "new parents". They've done everything possible to keep Hannah with the Mckenzie's," the Reddit user wrote. "Also, I don't see how they (Mckenzie's) would be so willing to give her up as "Bait." They love Hannah, and to them, that is their daughter, not June's. Then again, it's Gilead, and they do whatever they want."
Gilead has used Hannah as a pawn before on 'The Handmaid's Tale'
The fact that Hannah has loving parents hasn't stopped Gilead from using her as a pawn before. Earlier this season, on The Handmaid's Tale, the brutal commander torturing June used Hannah to squeeze information about the other handmaids by threatening her.
And in season 1, Serena Joy Waterford (Yvonne Strahovski) takes June to Hannah's school and threatens to hurt her if June doesn't comply with her rules.
So, it's highly possible Gilead will use Hannah to get to June once again. For now, fans will just have to wait and see how this thrilling season unfolds.
New episodes of The Handmaid's Tale hit Hulu on Wednesdays.