'The Handmaid's Tale': How Did Nick and Commander Lawrence Get Away With Their Plan?
The season 4 finale of The Handmaid's Tale dropped on Hulu on June 16. The episode, titled "The Wilderness," proved to be one of the most satisfying episodes of the show to date. In the episode, Commander Nick Blaine (Max Minghella) and Commander Joseph Lawrence (Bradley Whitford) help June Osborne (Elisabeth Moss) achieve justice. In an interview with Entertainment Weekly, showrunner Bruce Miller explained how Nick and Joseph managed to support June from Gilead.
[Spoiler Alert: This article contains spoilers for season 4 episode 10 of The Handmaid's Tale.]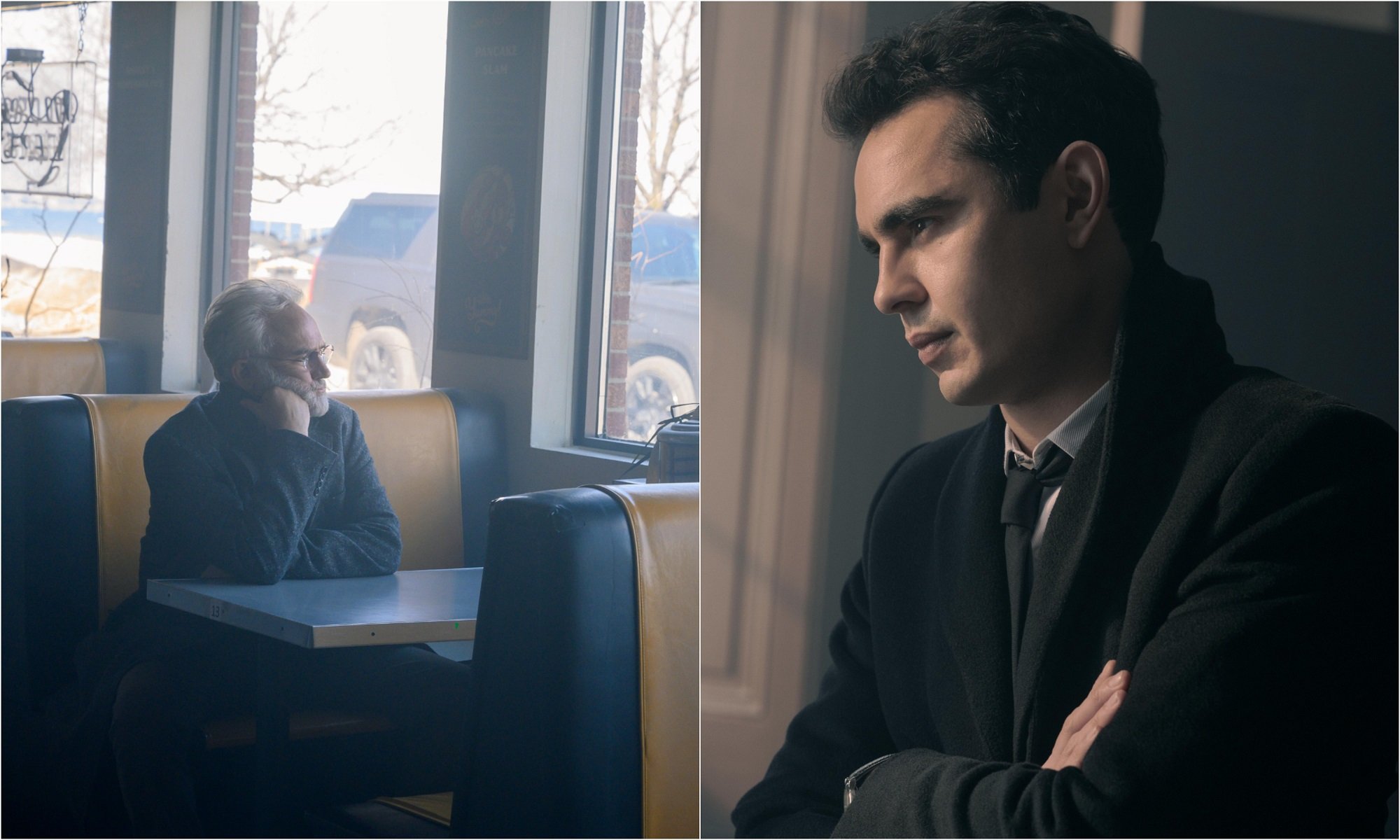 Gilead did not care how Fred Waterford died in 'The Handmaid's Tale'
The season 4 finale of The Handmaid's Tale was so cathartic because June and a number of former Handmaids murdered one of the show's primary villains, Commander Fred Waterford (Joseph Fiennes). June and Joseph work together to have Fred sent back to Gilead, and then Nick personally brings Fred to June in "no man's land."
While Nick and Joseph helped June kill Fred, Miller told Entertainment Weekly that they most likely will not get in trouble with Gilead in season 5 of The Handmaid's Tale.
"My sense is that they wanted Fred gone. They don't care if Fred's back; they want him to stop talking. So as long as Fred is not talking and that he's been excised from the timeline, they're happy with that," said Miller.
He added, "I don't think Lawrence or Nick are ever working completely against Gilead; they're working within the area they can work in Gilead."
RELATED: 'The Handmaid's Tale': Why Nick Did Not Tell June About His Marriage
Gilead might not question Nick and Joseph about Fred's death
To get Fred back in Gilead, Joseph makes a deal with Mark Tuello (Sam Jaeger) to exchange 22 women from Gilead for Fred. Because Nick oversees the Eyes, Gilead's secret police force, he is able to take Fred into the woods, no questions asked.
"So I think that before he went and met with June, Lawrence got this approved, that they'd be able to trade this for Fred, and there's a little bit of manipulation on his part that he has to kind of get some official reason why the Eyes took Fred at the border, but the Eyes could make anyone disappear. That's the whole idea behind Nick taking him into the woods and him not coming back – that's what happens in Gilead," Miller told Entertainment Weekly.
Miller also clarified that even if Nick had not intervened with the Eyes, it is likely Fred would have been killed in a similar fashion.
"And how they got rid of him is also what happens in Gilead; it's exactly what they probably would have done to him anyway. So I think if they find out, they'll be like, 'Awesome, saved us a little money and time.' I mean, it seems like they wanted him gone, and he's gone. If Lawrence gained a little goodwill with the Americans by doing it, awesome. That's an open line of communication that they can have," he said.
RELATED: 'The Handmaid's Tale': Ever Carradine on Naomi Putnam's Return
Serena Joy Waterford could cause problems in season 5 of 'The Handmaid's Tale'
Even though Gilead might not punish Nick and Joseph for letting June be involved with Fred's death, Miller told Entertainment Weekly one person could make the aftermath of Fred's death difficult for those involved. Serena Joy Waterford (Yvonne Strahovski), Fred's wife, is a known manipulator, and she could find a way to use Fred's death to her advantage.
"I think that Serena is the one you really have to worry about, or the one I am worried about," Miller told Entertainment Weekly. "And I think she would definitely feel like this is June coming into her house and taking something from her specifically."
Season 4 of The Handmaid's Tale is available to stream on Hulu.