'The Handmaid's Tale': Inside Elisabeth Moss' 'Traumatic' Brief Marriage to a Famous Comedian and Her Life as a Scientologist
Elisabeth Moss became a household name with her role in 'The Handmaid's Tale. But her real life and her short-lived marriage may conflict with her role.
Elisabeth Moss being a scientologist is surprising to most fans of The Handmaid's Tale. She rose to stardom in her role on the Hulu show. In the series, Moss plays the main character, June Osborne, who tries to escape Gilead, an oppressive new regime that has forced her into being a surrogate for rich men and their wives. Some people have criticized Moss for her personal beliefs and for being a part of Scientology, as they believe it is in direct opposition toThe Handmaid's Tale message. Now, let's take a look at Moss' personal life and her time as a scientologist.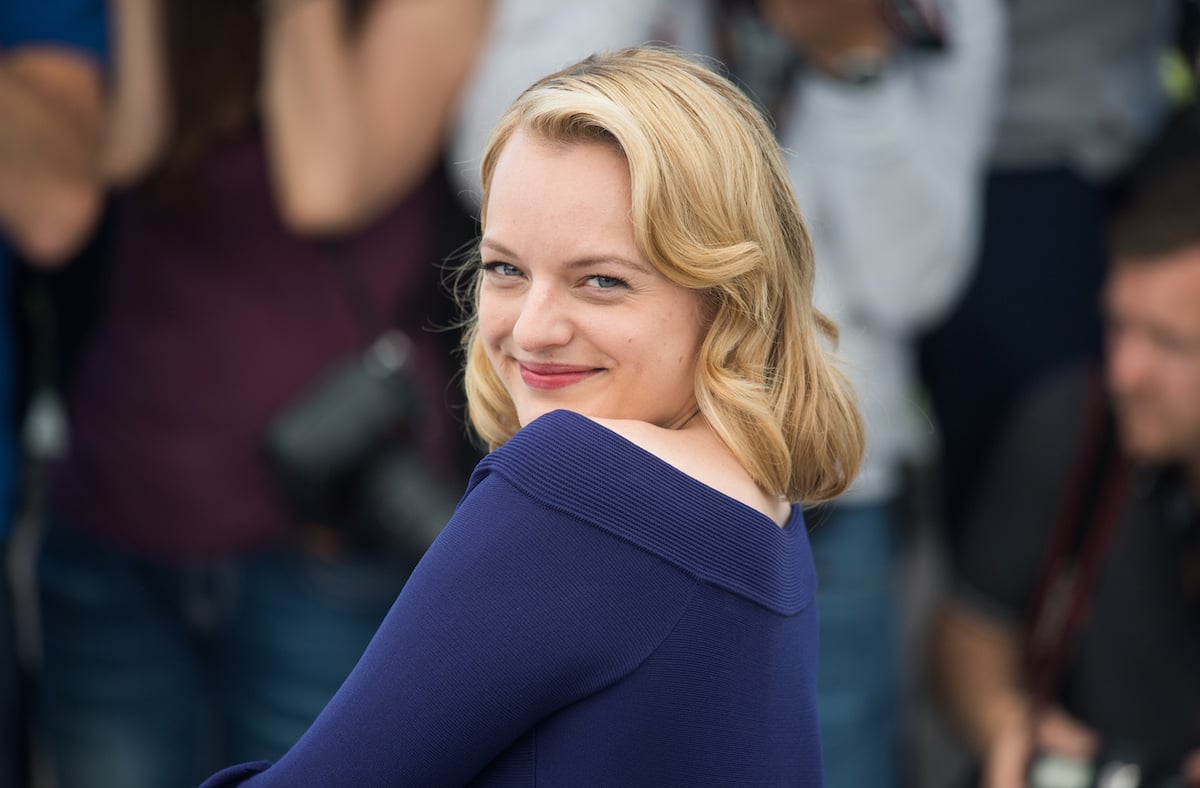 Elisabeth was married to Fred Armisen
On the show, June has two love interests, her husband Luke and Nick, the Waterford's former driver. In real life, Moss was briefly married to former Saturday Night Live comedian, Fred Armisen. The two met on SNL in 2008, when Moss made an appearance on the show. They began dating shortly after and were married in October 2009.
After just eight months of marriage, Moss filed for divorce, claiming the two had irreconcilable differences.
Moss kept quiet about the relationship largely until 2014, when she revealed that their union had been less than ideal.
"One of the greatest things I heard someone say about him is, 'He's so great doing impersonations. But the greatest impersonation he does is that of a normal person.' To me, that sums it up," she told The New York Post, according to Huffington Post.
"I've never told anyone that," she continued. "And I don't want to waste any more of my life talking about it."
Later, she told Vulture the relationship was worse than anyone thought.
"Looking back, I feel like I was really young, and at the time I didn't think that I was that young," she said. "It was extremely traumatic and awful and horrible. At the same time, it turned out for the best. I'm glad that I'm not there. I'm glad that it didn't happen when I was 50."
Elisabeth Moss defends being a scientologist
Moss was raised a scientologist, a fact that most people overlooked until she landed her role in The Handmaid's Tale. In the show, America has been overrun by a hyper-religious regime that forces women into the roles of Handmaid, Martha, Wife, or Jezebel. The women in the Handmaid positions are forced to have sex with the leaders of Gilead to produce children.
In 2017, fans began to question how Moss could be a scientologist and play this role.
"Love this adaptation so much," one person commented on an Instagram post celebrating The Handmaid's Tale Season 1. "Question though, does it make you think twice about Scientology? Both Gilead and Scientology both believe that all outside sources (aka news) are wrong or evil … it's just very interesting."
"That's actually not true at all about Scientology," Moss responded. "Religious freedom and tolerance and understanding the truth and equal rights for every race, religion and creed are extremely important to me. The most important things to me probably. And so Gilead and THT hit me on a very personal level. Thanks for the interesting question!"
In 2019, she spoke about her beliefs again in an interview with The Daily Beast.
When asked if her belief in Scientology was at odds with her role, she said that it was complicated.
"Listen, it's a complicated thing because the things that I believe in, I can only speak to my personal experience and my personal beliefs," she said. "One of the things I believe in is freedom of speech. I believe we as humans should be able to critique things."