'The Handmaid's Tale': Janine Actor Madeline Brewer Begged Production to Allow Eyeliner in Flashback
The Handmaid's Tale Season 4 follows the complex lives of June Osborne and the other handmaids as they attempt to escape the clutches of Gilead. So far, it's as intense as ever, especially following the devastation of season 3. As June and Janine continue on their journey, Janine takes on a more central role in the show. And actor Madeline Brewer is talking about some behind-the-scenes decisions she made for her character.
[Spoiler alert: Spoilers ahead for The Handmaid's Tale Season 4 Episode 4.]
What happened to Janine in 'The Handmaid's Tale'?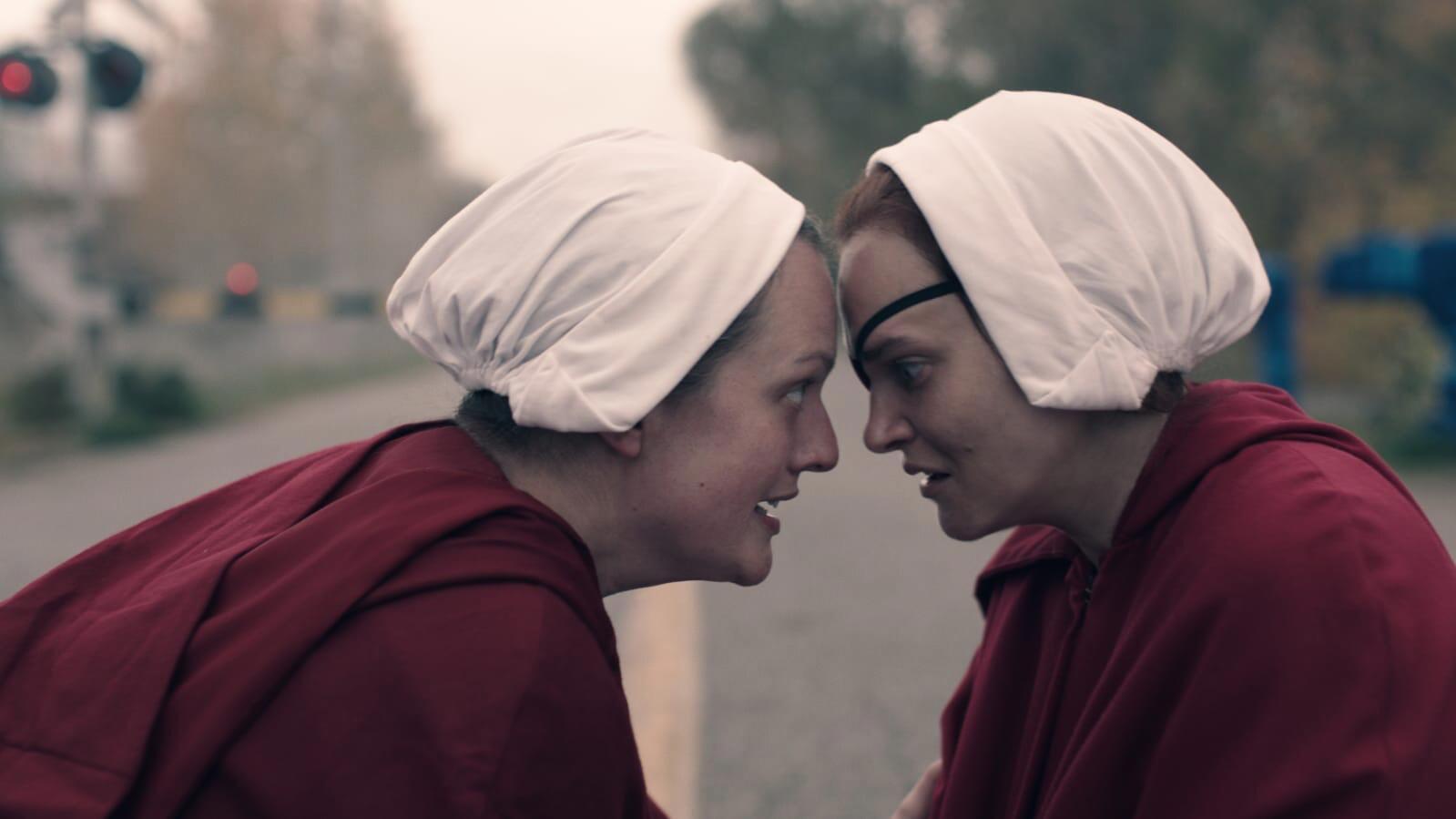 The Handmaid's Tale Season 4 follows all of the handmaids, and now, we're learning even more about Janine. Elite Daily reminds us Janine defied Aunt Lydia early on, resulting in the loss of one of her eyes. And she nearly jumped off a bridge with her daughter, Charlotte, while trapped in Gilead. At one point in the series, Aunt Lydia ordered the handmaids to stone Janine to death — but the handmaids wouldn't do it.
Aunt Lydia then sent Janine to the colonies to dig up radioactive waste and eventually die — but she kept her spirits up. Eventually, Gilead sent her back to her district after the death of a few handmaids. Now, in season 4, we're seeing Janine follow June in an effort to escape Gilead once and for all and find freedom despite her previous allegiance to Aunt Lydia.
"She had to find a reason to keep going, and now that she's danced with death twice she's so grateful to be alive," Brewer told Teen Vogue. "She sees the colony as another chance of life, even though they go to work there and die. She feels really deeply that, by some divine miracle, she's been saved."
Madeline Brewer begged production to allow Janine to wear makeup in flashback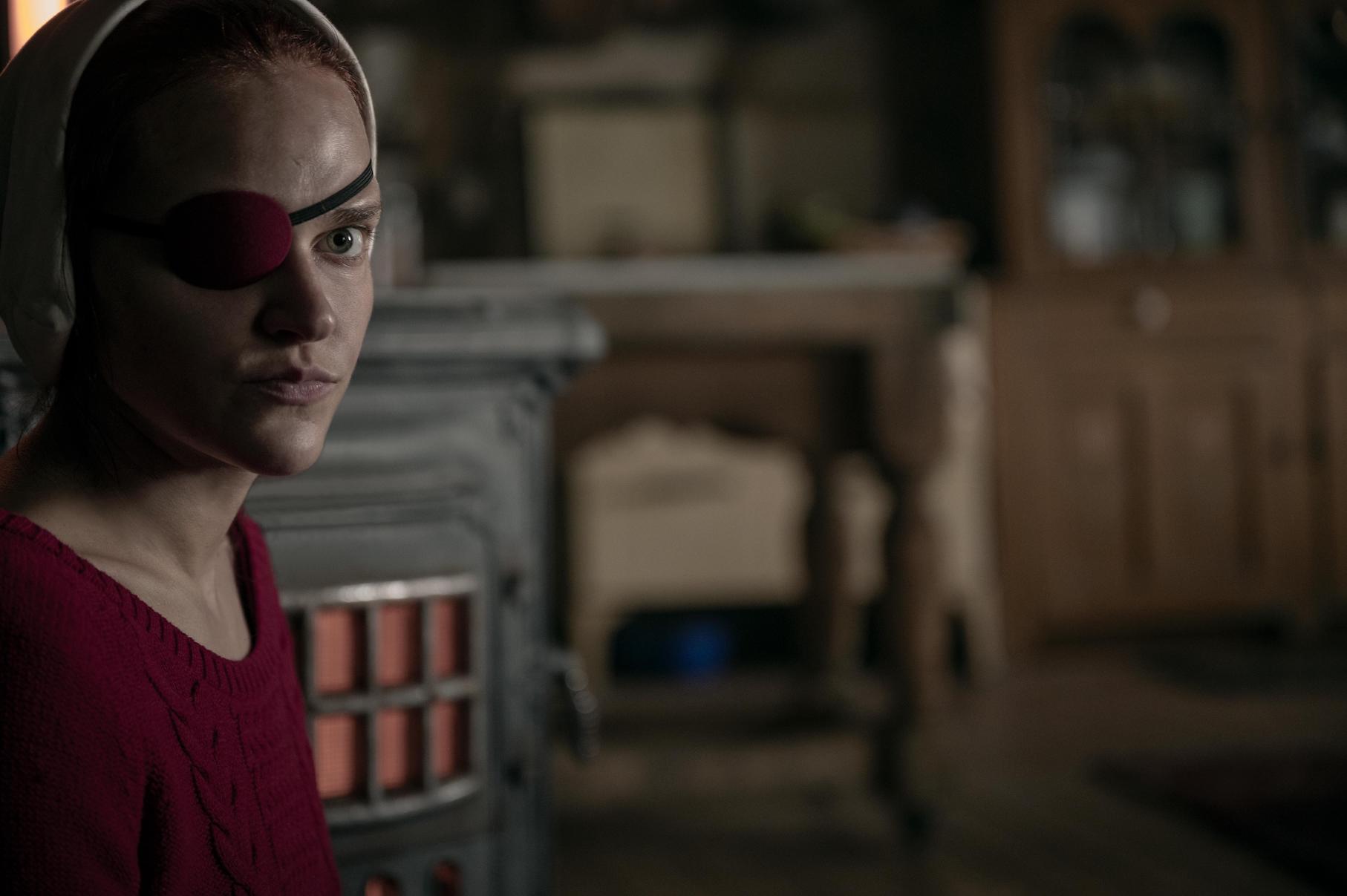 The Handmaid's Tale Season 4 Episode 4 gives more backstory to Janine. Janine is seen wanting an abortion in her life before Gilead, and her son, Caleb, is also seen. While Janine is a wonderful mother to Caleb, she worries about financially supporting another child, which is why she wants to abort. Finally, a doctor gives Janine abortion pills.
Fans generally adore Janine and are likely excited to see more of her life pre-Gilead. And Brewer spoke with Steve Varley about what it was like filming those scenes. According to Brewer, she had to convince production to allow her character to wear makeup in the flashbacks.
"To get to play this Janine, and to get to look kind of pretty — you know, I had eyeliner on — which I begged for," Brewer said. "[Production was] like, 'It's not really the show.' And I was like, 'Just a kitten eye. Just a little bit. Just give me something.' Because that's kind of been a theme with Janine, and I know that we heard it at the end of season 1. She was like, 'Who would want me now?' … Parts of her are a little caught up in being desirable."
Brewer says Janine changes as 'The Handmaid's Tale' Season 4 progresses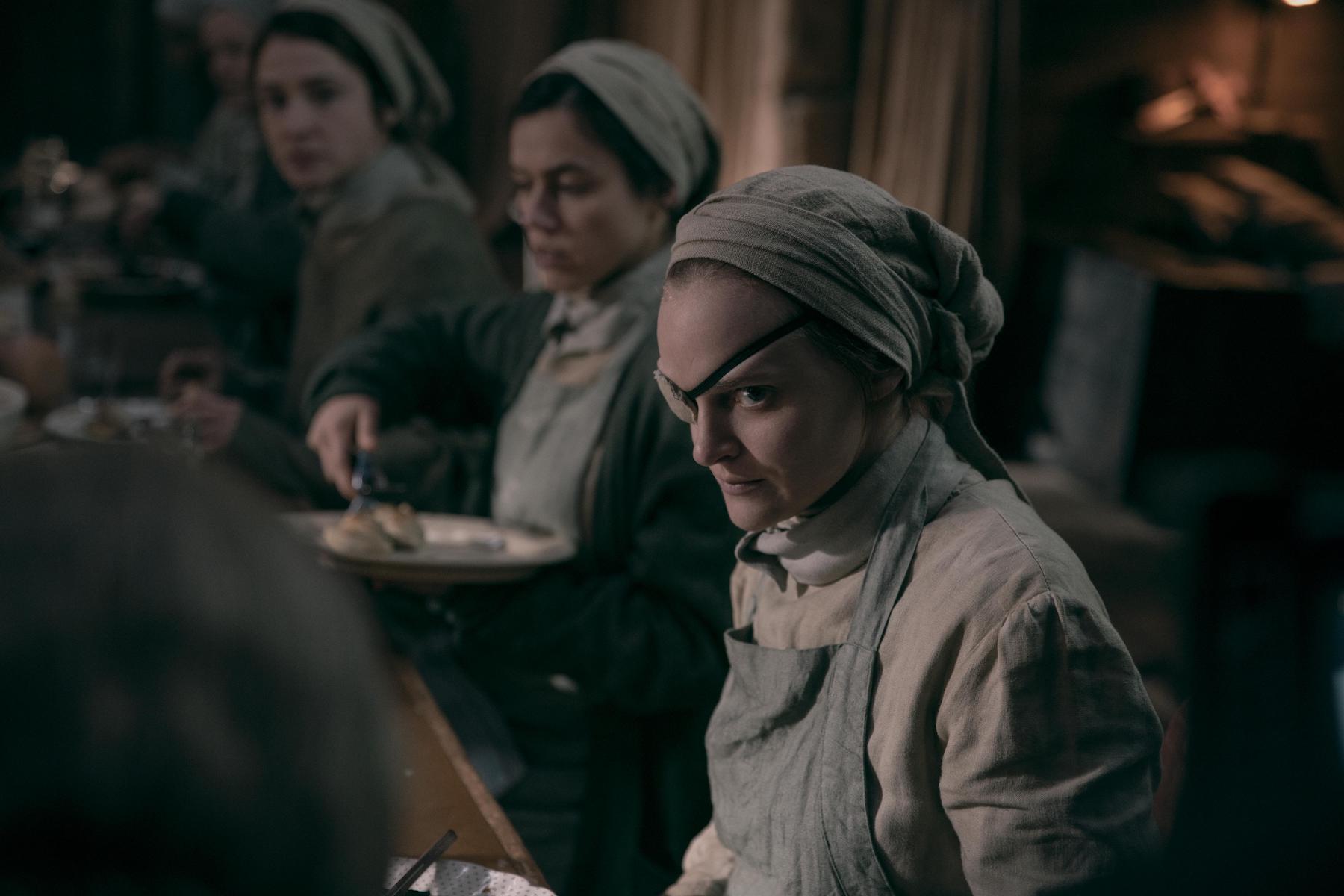 We're excited to see what happens with Janine going forward in The Handmaid's Tale Season 4. While speaking with Steve Varley, Brewer says Janine continues to change and adapt, too.
Brewer says Janine starts to escape the "full-blown trauma response" and returns to "owning herself and her independence" instead. "I think that, with just being a person, you grow and you change throughout the years," she added, "but the ways in which the things Janine has gone through … she's a different Janine than she was, for better or for worse."
New episodes of The Handmaid's Tale Season 4 air on Wednesdays on Hulu.
Check out Showbiz Cheat Sheet on Facebook!