'The Handmaid's Tale': Max Minghella Thinks Taylor Swift Influenced the Show
In The Handmaid's Tale, Max Minghella plays Commander Nick Blaine, the primary love interest of June Osborne (Elisabeth Moss). The love story between June and Nick took center stage during the fourth season of The Handmaid's Tale. While discussing Nick's characterization with ELLE, Minghella gave singer-songwriter Taylor Swift a shout out for influencing The Handmaid's Tale and TV show terminology.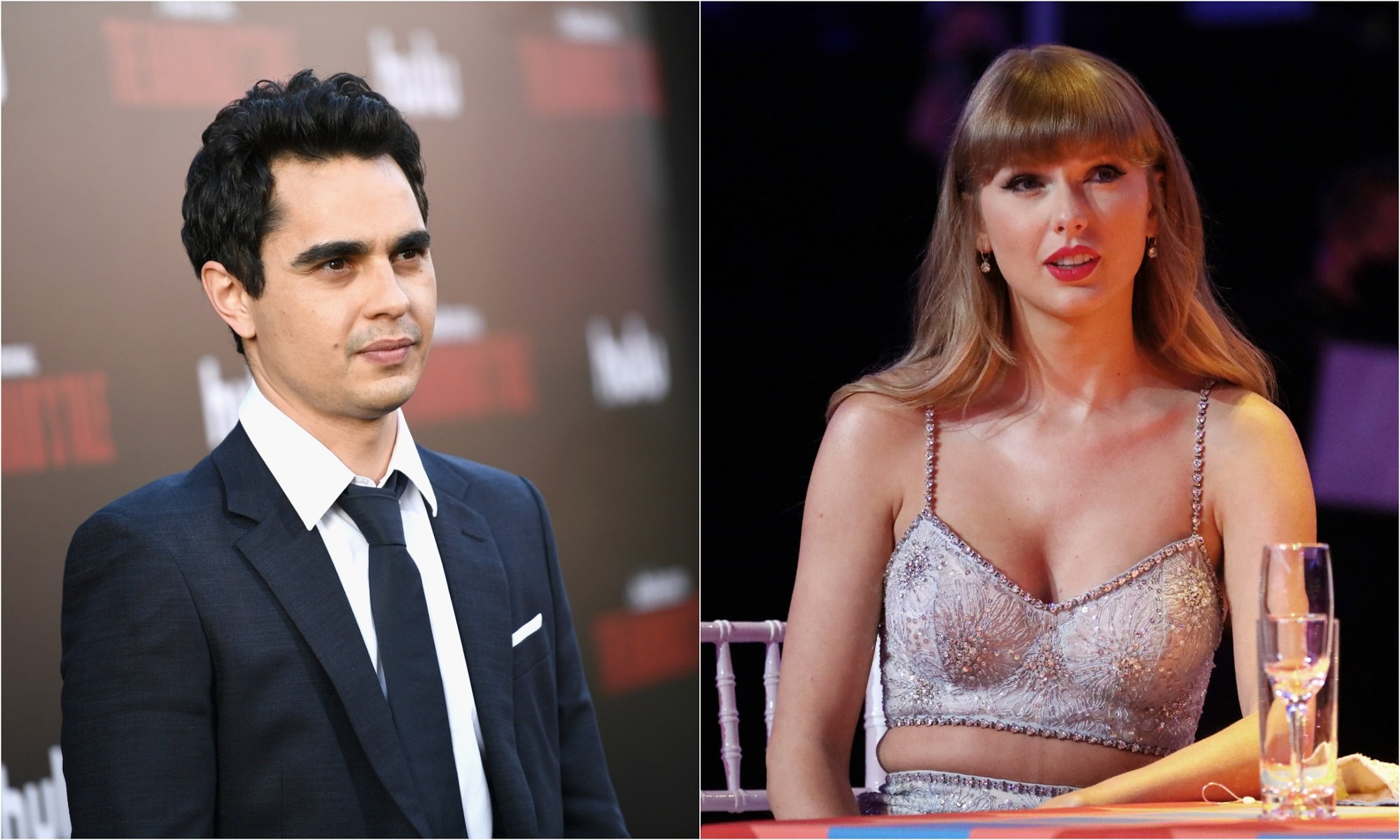 Max Minghella believes Taylor Swift gave 'The Handmaid's Tale' promotions a new word
After season 4 of The Handmaid's Tale premiered on Hulu in April, Minghella participated in an interview with ELLE. During the interview, Minghella was asked about Nick's "endgame" in the Hulu series. This prompted Minghella to bring up Swift's popular song "End Game" that was released on her 2017 album Reputation.
"This is a side note because we keep hearing the word endgame," Minghella answered. "Do you think people used the word endgame before that Taylor Swift song? Because I'd never heard the term endgame ever before Taylor Swift's song and then I was like, 'What does endgame mean?' Now I hear it all the time."
Minghella then gave Swift props for adding to fans' vocabulary and said that the word "endgame" was used frequently while promoting The Handmaid's Tale.
"I'm a huge Taylor Swift fan too! It's just a credit to her genius that I think she has introduced a word into our collective lexicon that was never there before, and hasn't been credited for it. So if you're reading this, Taylor, you should get a pat on the back for endgame's ubiquitous use during the Handmaid's Tale press tour," he told ELLE.
RELATED: Max Minghella of 'The Handmaid's Tale' Is a Huge Fan of BTS
Max Minghella revealed Nick's 'endgame' in 'The Handmaid's Tale'
After praising Swift and her songwriting, Minghella gave more insight into Nick's character and told ELLE what he thinks Nick's "endgame" is, saying:
"But yeah, to answer your question about Nick's endgame, I think he sees protecting June to the best of his ability as his road to redemption. I don't think he has any expectation for himself beyond that, including his own survival. I think he's a man who carries a tremendous amount of guilt with him. I can just sort of see this giant heavy sack of guilt on his shoulders every time he walks into a room. I think there's some reprieve for him in trying to protect this person that he loves, but he doesn't always succeed and doesn't always approach that correctly. But I think that's always his ambition."
Max Minghella has a favorite scene in the Hulu series
The season 4 finale of The Handmaid's Tale premiered on Hulu on June 16. While speaking with ELLE, Minghella revealed his favorite scene from the fourth season of The Handmaid's Tale is the last scene in the finale.
RELATED: 'The Handmaid's Tale': Elisabeth Moss Reveals Nick Is 'the Only Thing' She Cares About in Season 5
"I love the last scene of episode 10. I can't give away what it is. But I love, love the scene, and I love what it implies for the future because it leaves the door open for anything. I just can't wait to see what happens," he said.
Minghella continued, "I'm so curious, genuinely, as to 'Okay, what does this mean?' What does this mean for where we take this, knowing that we are doing a season 5? I'm curious about everybody. I feel like every character's arc this season has been upended, and I'm really curious to see where it's going, and where all the dominoes fall."
Season 4 of The Handmaid's Tale is available to stream on Hulu.