'The Handmaid's Tale': Max Minghella Thinks Nick Feels a Lot of 'Guilt' About 'His Past'
Max Minghella plays Commander Nick Blaine in 'The Handmaid's Tale.' The character is quite nuanced and complicated because of his role in the creation of Gilead. In an interview, Minghella gave some insight into his character's intentions and explained Nick's 'guilt' when it comes to his past.
Commander Nick Blaine (Max Minghella) is a complicated character in The Handmaid's Tale. While he was complicit in the creation of Gilead, he also has been June Osborne's (Elisabeth Moss) source of happiness and support throughout the show.
Based on Nick's actions in the fourth season of The Handmaid's Tale, the character's morals appear even more in conflict. According to Minghella, Nick feels a lot of "guilt" about how he became involved in Gilead.
[Spoiler Alert: This article contains spoilers for season 4 episode 3 of The Handmaid's Tale.]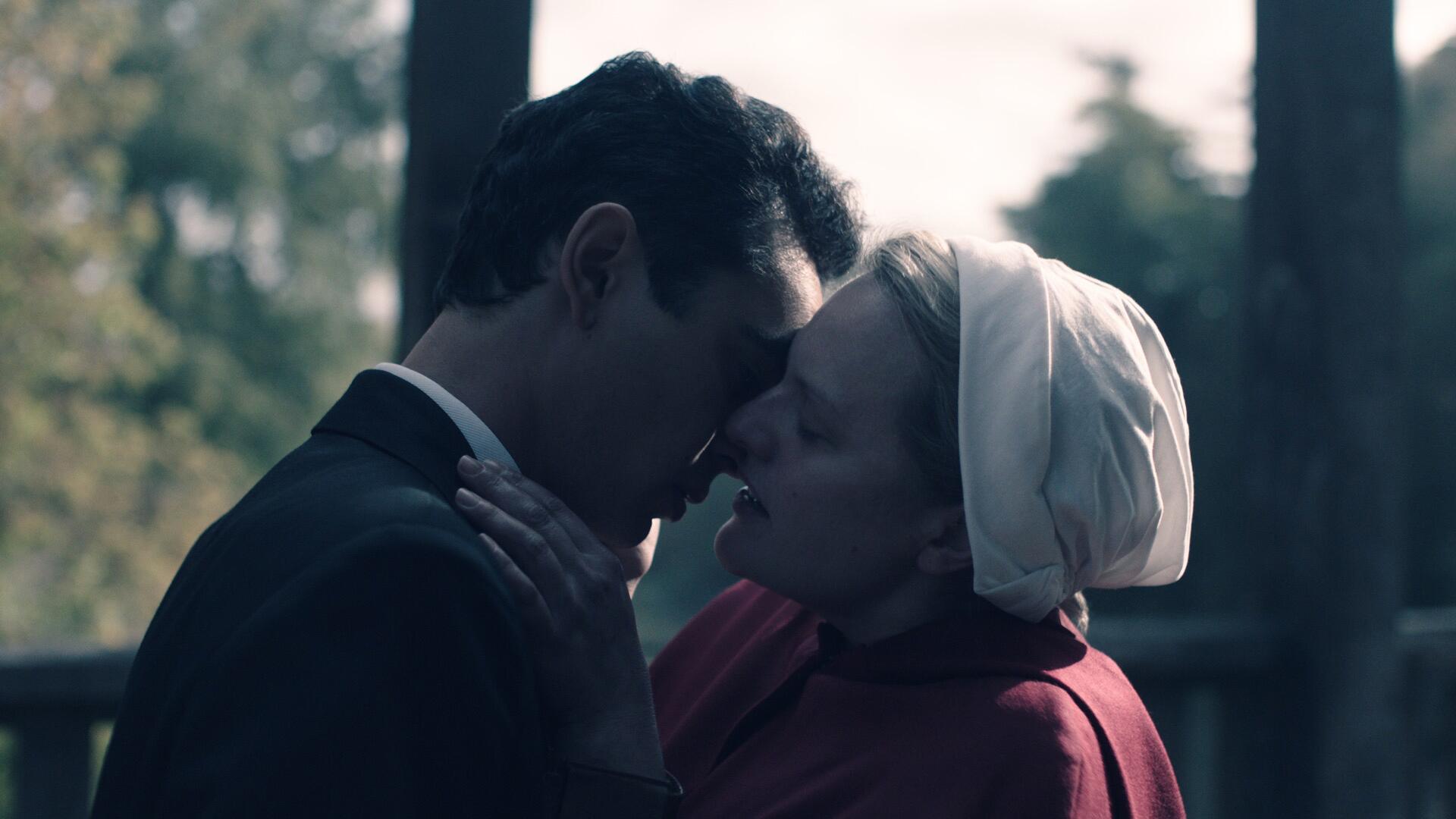 Nick is a Commander in 'The Handmaid's Tale'
In the first season of the show, fans learn a bit about Nick's backstory. When he was out of work and struggling to support his family, he was recruited to join the Sons of Jacob by Commander Pryce (Robert Curtis Brown).
Because Nick was desperate and out of options, he agreed to go to a meeting. At the start of Gilead, Nick did the best to remain detached as a means of self-preservation.
After the first Offred at the Waterford house dies by suicide, Nick decides to become an Eye so he can report problematic Commanders, particularly Commander Fred Waterford (Joseph Fiennes).
When June arrives at the Waterford house, she and Nick fall in love and have a daughter named Holly/Nichole. In the third season, Nick is promoted to the role of Commander, and June learns that he possibly played a part in the terrorist attack that overturned the U.S. government and started Gilead.
The fourth season shows Nick in his role as a Commander, and as he climbs the ranks of Gilead the bloodier his hands become. Previews for the fourth season of The Handmaid's Tale also hint that Nick is torn between his love for June and the government role he is trapped in.
Max Minghella thinks Nick regrets his past in 'The Handmaid's Tale'
In The Handmaid's Tale, Nick appears as a morally gray character. It is clear he loves June, but because he does not have June's rebellious nature and bravery, he does not fight against the system of Gilead.
After the first three episodes of the fourth season premiered on Hulu, Minghella sat down for an interview with journalist Steve Varley. In the interview, Minghella gave his interpretation of Nick.
"He's always sort of trying to utilize his position to June's benefit," he said. "I think he has a tremendous amount of guilt about his history and his past and wants to compensate for that."
Minghella continued, "… this is his path towards some kind of redemption. At the same time, he can't, he can't sacrifice his position because then he can no longer be useful."
The actor also clarified on whether or not Nick is a good person.
"I believe his heart is in the right place," he told Varley.
Max Minghella clarified a misconception about Nick
In the third episode of the fourth season, "The Crossing," June is tortured over the whereabouts of the missing Handmaids. To get her to confess, she is shown her daughter Hannah (Jordana Blake).
In the interview with Varley, Minghella shared that he does not think Nick was responsible for using Hannah against June.
"Oh, I definitely don't think so," Minghella said. "No, I don't think that Nick would ever be capable of being so personally responsible for something that malevolent."
Season 4 episode 4 of The Handmaid's Tale will premiere on Hulu on May 5.