'The Handmaid's Tale': O-T Fagbenle Says the Actors Have 'Boxes of Tissues' on Set for Emotional Scenes
With heavy subject matter and impactful performances, The Handmaid's Tale is one of the most powerful shows on TV. In The Handmaid's Tale, O-T Fagbenle plays Luke Bankole, the husband of the show's main character, June Osborne (Elisabeth Moss). After years apart, June and Luke finally reunite in the Hulu series' fourth season. In an interview with ELLE, Fagbenle discussed June and Luke's reunion and how the cast of The Handmaid's Tale handle emotional scenes.
[Spoiler Alert: This article contains spoilers for season 4 episode 6 and season 4 episode 7 of The Handmaid's Tale.]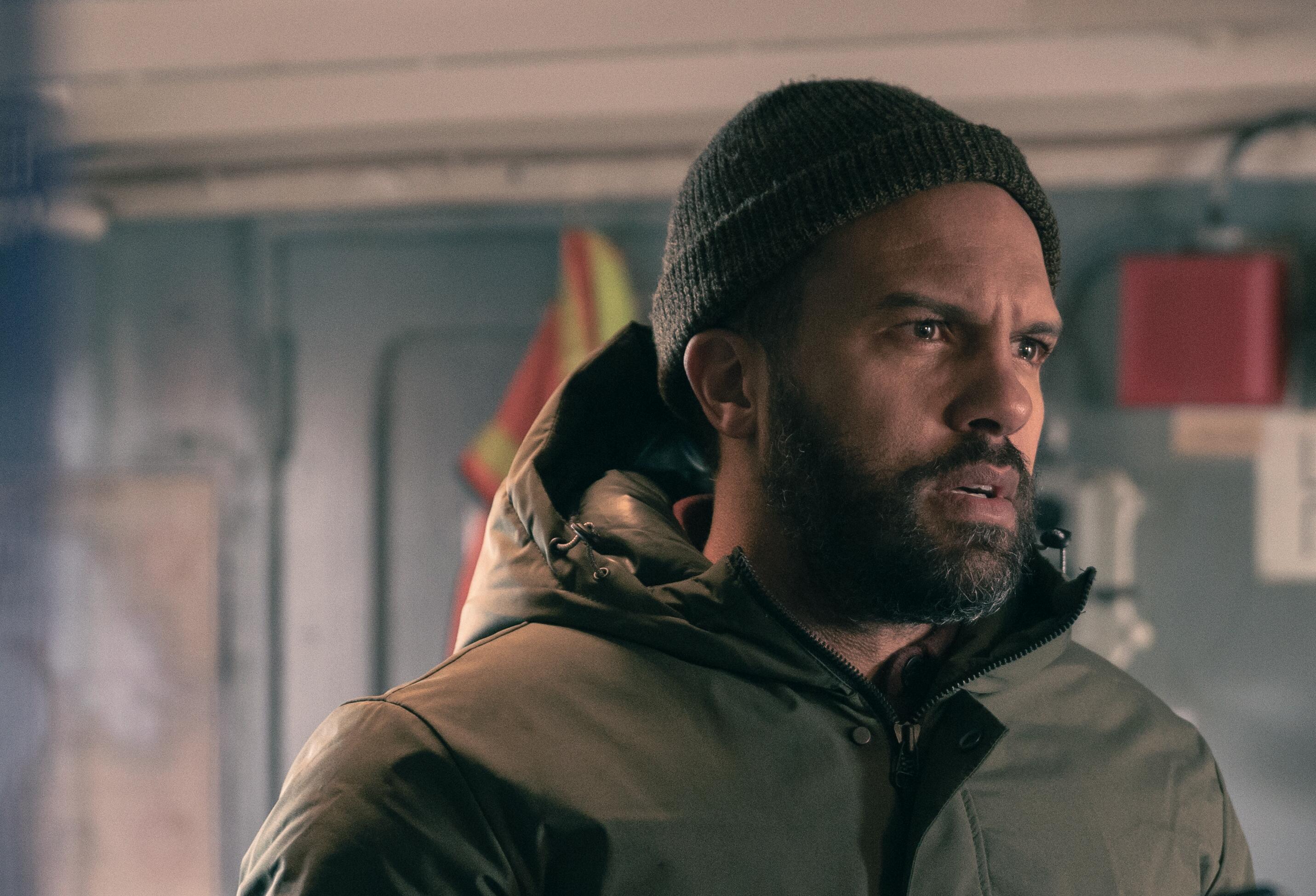 The actors have 'boxes of tissues' on the set of 'The Handmaid's Tale'
In season 4 episode 6 of The Handmaid's Tale, titled "Vows," Moira (Samira Wiley) helps June escape to Canada. At the end of the episode, June and Luke see each other for the first time in several years. While speaking with ELLE, Fagbenle shared what it was like to film scenes with Moss now that June is in Canada.
"It's no revelation to say that she's a really special artist, and anytime I get to do scenes with her I'm excited because I don't know what's going to happen. She's a very intuitive actress, and we work in a way that really follows more what happens in the moment than married to any specific line in the script or any prescribed movement," Fagbenle told ELLE.
According to the actor, he and Moss needed "boxes of tissues" while filming together.
"So those scenes were very moving," he said. "I mean, there were lots of takes where we had to have boxes of tissues out, because when we'd finish the scene the tears would continue and you'd have to reset for another take. One of the great joys of acting is getting to do stuff like that."
RELATED: 'The Handmaid's Tale' Episode Recap: June Faces Fred and Serena
What to expect from Luke in season 4 of 'The Handmaid's Tale'
After June and Luke see each other again, June moves in with Luke, Moira, and Nichole, her daughter that she shares with her Gilead lover Nick Blaine (Max Minghella). While June and Luke clearly still love one another, the two have trouble reconnecting. June also feels drawn to the rage she has toward Gilead, while Luke prioritizes recovery and starting over.
"I don't think there is any, from Luke's perspective, righting of the wrong," Fagbenle told ELLE. "In a way that's almost like a past-based mentality. I think for him, what he wants is to start his life with June, and to get his daughter back, and to build from there and to help them recover and potentially help others in the community recover from that trauma. I think the paradigm of the erasing or rebalancing scale isn't how he thinks."
O-T Fagbenle has a favorite scene from the fourth season
In season 4 episode 7 of The Handmaid's Tale, "Home," June attempts to acclimate to her newfound freedom in Canada. During her first day in Canada, she tells Luke about seeing their daughter Hannah (Jordana Blake) in Gilead. The two cry and bond over their love for Hannah, and Fagbenle told ELLE this was one of his favorite scenes to film.
RELATED: 'The Handmaid's Tale' Season 4: Serena Joy Gets 'More Dangerous With Each Episode,' Sam Jaeger Says
"I really love the scene where June and Luke get to have that first conversation and June tells Luke about the last time she saw Hannah, when they're on the hotel bed. I mean, she's lying to him so it's a complicated moment, but I was so moved by the writing the first time I read it. Some tears may have leaked from my face. That scene always moves me," he said.
New episodes of The Handmaid's Tale premiere every Wednesday on Hulu.