'The Handmaid's Tale' Season 4: Elisabeth Moss Teases June Osborne's Next Move
'The Handmaid's Tale' Season 4 cast member teases what's next for June Osborne at the start of the season, including how the character is actually feeling when the Hulu drama returns.
The Handmaid's Tale Season 4 release date is just around the corner, and fans are itching to find out how June Osborne (Elisabeth Moss) is doing. The character went through the wringer in the third season finale. Now, Moss has something to say about June and where her head is at when new episodes of The Handmaid's Tale return on Hulu.
What happened to June Osborne in the 'The Handmaid's Tale' Season 3 finale?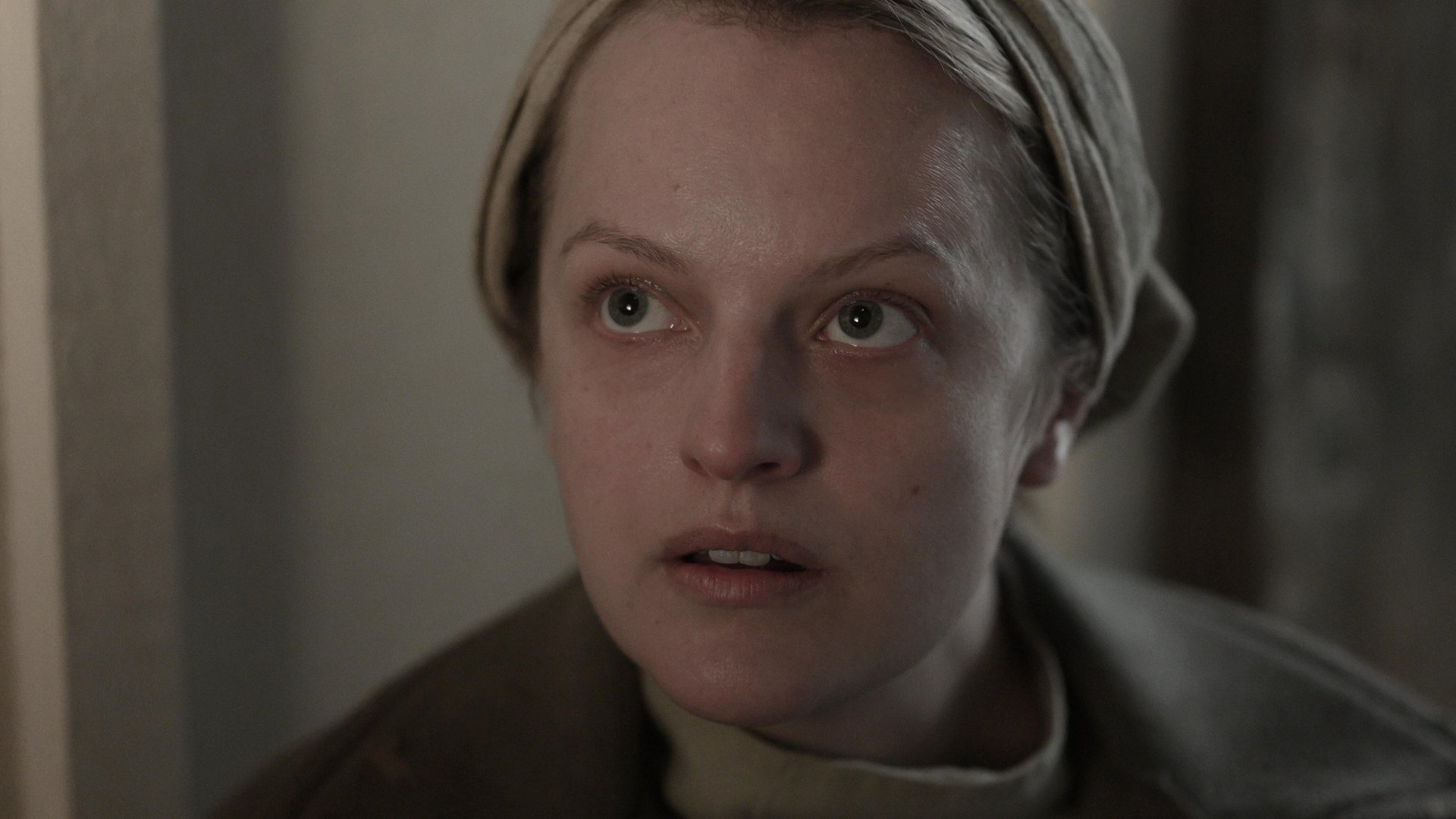 In The Handmaid's Tale Season 3 finale, June — alongside a team of Handmaids and Marthas — successfully flew dozens of children out of Gilead. That said, June stayed behind. She was also shot by one of the guards. Then in the end, June was carried away by a group of Handmaids.
Following the finale, Moss admitted she wasn't sure where June was headed next. 
"I'm not sure how she goes back to Gilead after this. I don't know how she stays alive," the actor told The Hollywood Reporter in August 2019. "In a way, she sacrificed everything for those kids, including herself. I honestly don't know how she comes back from that."
'The Handmaid's Tale' creator teases June's next journey in season 4
While Moss was uncertain about June's future in The Handmaid's Tale Season 4, creator Bruce Miller filled in a few more details in December 2020. But given the character's near-death experience, it's a little more complicated than previous seasons.
"June is going into a very interesting world, she's on the run, she's got women with her who she feels responsible for," Miller told The Hollywood Reporter. "She's also bleeding to death, basically, at the end of season [three]."
He added, "I think it's entirely different than other seasons, just because it doesn't take place at the beginning with June, or anybody else under the thumb of Gilead. … It starts out with June having done this big thing that almost got her killed. What do you do after that? Do you do another big thing? This one almost got you killed."
How June feels at the start of 'The Handmaid's Tale' Season 4
Now, with The Handmaid's Tale Season 4 coming out on April 28, Moss has a better idea of June's upcoming arc. In an interview with OK! Magazine, the actor shared how her character is feeling at the start of the season. But despite everything, it seems June will eventually find the strength to push forward. 
"There's a lot of rage and anger," Moss said of June. "There's also a desire to sweep things under the rug and say that it's all going to be fine, there never was a problem and let's just forget everything that just happened."
She continued, "But much of June's journey is a sort of screaming into the wind, 'We will not forget.'"
The Handmaid's Tale Season 4 starts April 28 on Hulu.