'The Handmaid's Tale' Season 4 Finale Script Reveals Nick Knew How June Planned to Kill Fred
The season 4 finale of The Handmaid's Tale proved to be one of the show's most exciting episodes. Hulu released the finale, titled "The Wilderness," on June 16. In "The Wilderness," June Osborne (Elisabeth Moss) makes the drastic decision to kill Commander Fred Waterford (Joseph Fiennes). She does so with the help of Commander Joseph Lawrence (Bradley Whitford) and Commander Nick Blaine (Max Minghella).
After the episode premiered on Hulu, the script for "The Wilderness" was released online. A cut line from the script reveals that Nick knew exactly how June and other former Handmaids planned to kill Fred.
[Spoiler Alert: This article contains spoilers for season 4 episode 10 of The Handmaid's Tale.]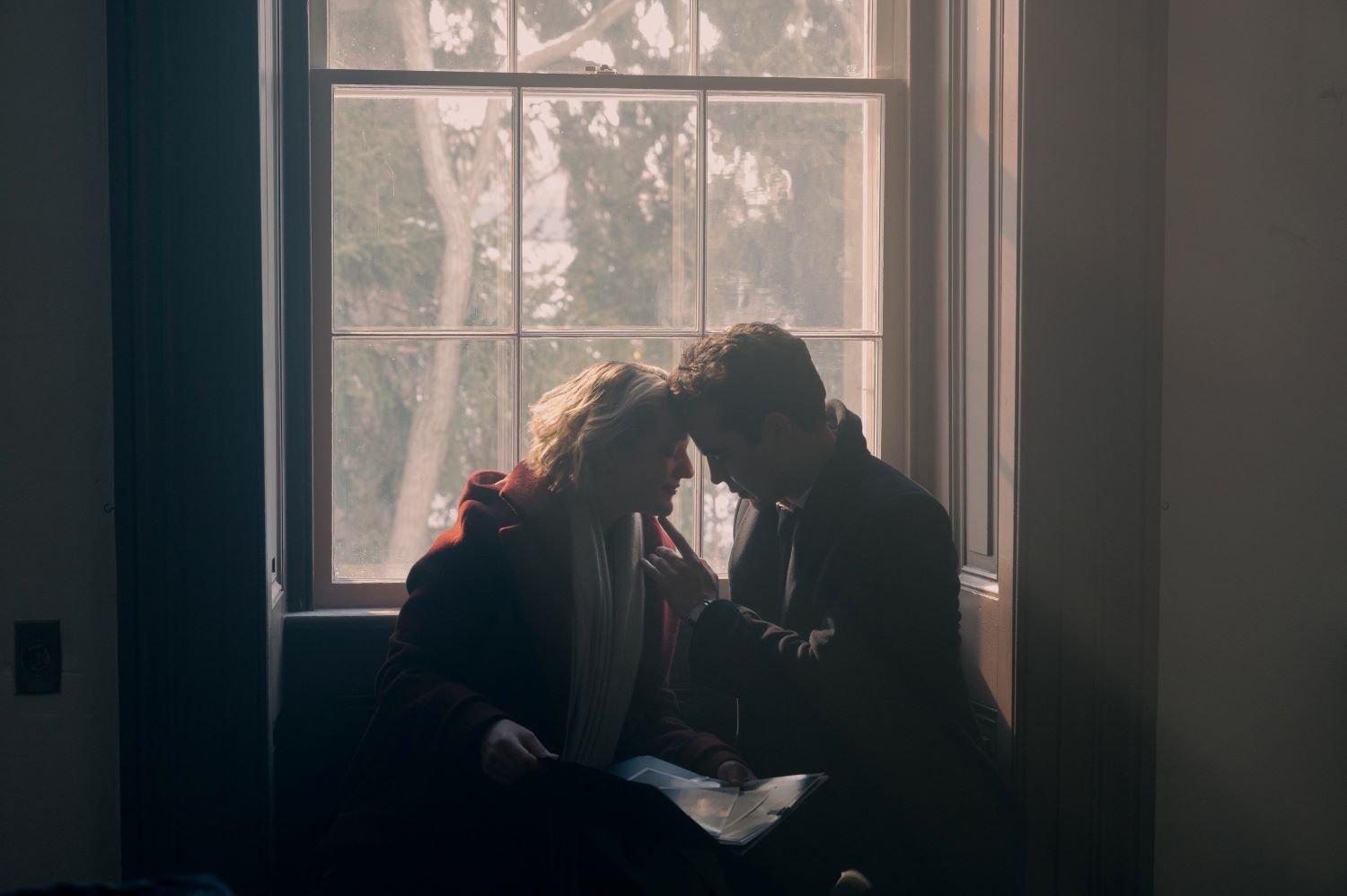 Nick helped June in the season 4 finale of 'The Handmaid's Tale'
In "The Wilderness," June encourages Commander Lawrence to make a deal with Mark Tuello (Sam Jaeger) to help bring Fred back to Gilead. Commander Lawrence, June, and Mark meet together at an abandoned diner where Commander Lawrence proposes a prisoner exchange.
He offers to trade 22 women from Gilead for Fred, and Mark takes him up on the deal. When Fred is taken back to Gilead, Nick intervenes. As a leader of the Eyes, Gilead's secret police force, Nick takes Fred into his custody. While fans knew June had a deal with Commander Lawrence, Nick's appearance at the scene is an exciting surprise.
Nick takes a handcuffed Fred into the woods. When Fred challenges Nick, he knocks Fred to the ground with his pistol. Nick then reveals he brought Fred to "no man's land" and June appears. The two share a kiss in front of Fred, and then Nick leaves Fred with June.
June presents Fred with a gun and a whistle, and she asks him to choose between the two. Fred tells June she does not have it in her to shoot him, so June blows the whistle and several former Handmaids appear. Together, they chase Fred through the woods and beat him to death.
RELATED: 'The Handmaid's Tale': How Did Nick and Commander Lawrence Get Away With Their Plan?
Nick apparently knew how June planned to kill Fred in 'The Handmaid's Tale'
Based on an early version of the script for "The Wilderness" that is available to read online, the scene where Nick brings June to Fred played out slightly differently. In the final version that fans saw onscreen, Nick does not answer Fred's pleas for help.
In the script, when Fred asks for help, Nick replies, "Pick the gun."
Based on this, June did more than coordinate Fred's arrest through Nick. While June and Nick's conversation before the arrest is not shown in the script, Nick's line about picking the gun shows that June gave Nick details about her plan. Nick telling Fred to "pick the gun" also hints that Nick possibly felt some mercy for Fred, as he hinted that he should pick the quicker death.
RELATED: 'The Handmaid's Tale': Amanda Brugel on Rita's Growth Since Escaping Gilead
Will Nick get in trouble for helping June?
One might assume that Nick will be punished for allowing June and her friends to kill Fred. However, showrunner Bruce Miller does not think Nick will face consequences.
"… the Eyes could make anyone disappear. That's the whole idea behind Nick taking him into the woods and him not coming back – that's what happens in Gilead," Miller told Entertainment Weekly. "And how they got rid of him is also what happens in Gilead; it's exactly what they probably would have done to him anyway."
All four seasons of The Handmaid's Tale are available to stream on Hulu.