'The Handmaid's Tale': Season 4 Will Be 'June Versus Aunt Lydia' According to Elisabeth Moss
Season 4 of The Handmaid's Tale will premiere on Hulu on April 28. So far, Hulu has released multiple trailers for the upcoming season. These trailers promise that fans are in for a lot of shocking twists and turns.
Leading up to the new season, Elisabeth Moss, who plays June Osborne on the show, shared that Season 4 of The Handmaid's Tale will focus on the dynamic between June and Aunt Lydia (Ann Dowd).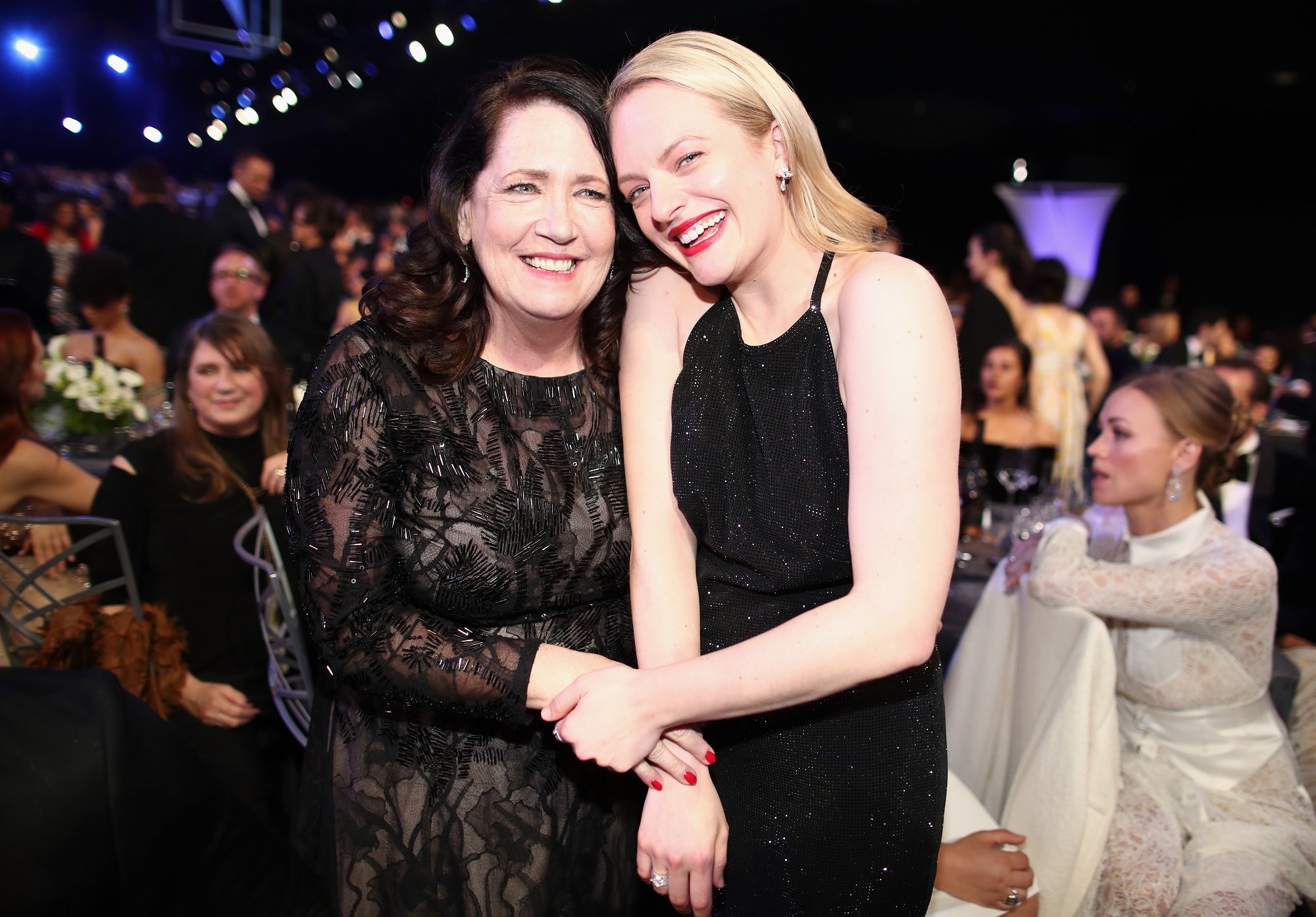 Hulu released a new trailer for 'The Handmaid's Tale'
On March 30, Hulu released the official trailer for Season 4 of The Handmaid's Tale. The trailer teases a huge rivalry and showdown between June and Aunt Lydia.
"She has alluded your soldiers for 19 days," Aunt Lydia says in a voiceover. "Find her and bring her to me."
Aunt Lydia appears with a bruised face as she speaks to someone offscreen, alluding to the idea she might be punished for June orchestrating the escape of dozens of children from Gilead.
Toward the end of the trailer, June is seen lunging at Aunt Lydia. Her face determined, she pushes Aunt Lydia's cattle prod against her chest.
The season will focus on June and Aunt Lydia
At a TCA panel, Moss and the creative team of The Handmaid's Tale shared what fans and critics can expect from the fourth season.
"God, June versus Aunt Lydia," Moss said according to Elle. "… power isn't always what it looks like. Power can be dangerous. It can be something that is destructive. And I think, for both June and Lydia, they are both seeking power on their own journeys."
The series' showrunner Bruce Miller revealed even more details about June and Aunt Lydia's rivalry.
"We've got Lydia in this season in a Javert kind of position, where she is just obsessed with June and has so much of her personal worth tied up in what June is doing, and how much damage June is wreaking out in the world that she feels responsible for," he said at the TCA panel.
He continued, "… although [June and Lydia] are kind of enemies in this story, they are inextricably linked… So it's fascinating to have two people who really would like to be both rid of each other but who are tangled up with each other all the time."
Ann Dowd gave more away about Season 4 of 'The Handmaid's Tale'
In a 2020 interview on This Morning, Dowd explained how her character views June on The Handmaid's Tale. Dowd's interpretation of the characters' relationship is similar to what Miller shared at the TCA panel.
"What I go to is our past, it is complicated. However, there is love there, I believe, and June is a fascinating creature to Lydia," Dowd said. "… she drives Lydia to the point of wanting to slap her silly for her nonsense and her rudeness, and the fact that she pulled that off is extraordinary."