'The Handmaid's Tale' Season 4: When Does the Show Return?
Fans have been waiting for the return of The Handmaid's Tale for longer than any of them probably originally imagined. Nearly two years after season 3 premiered, the show is finally gearing up for its season 4 premiere. So, when will the show come back, and where this season lead June?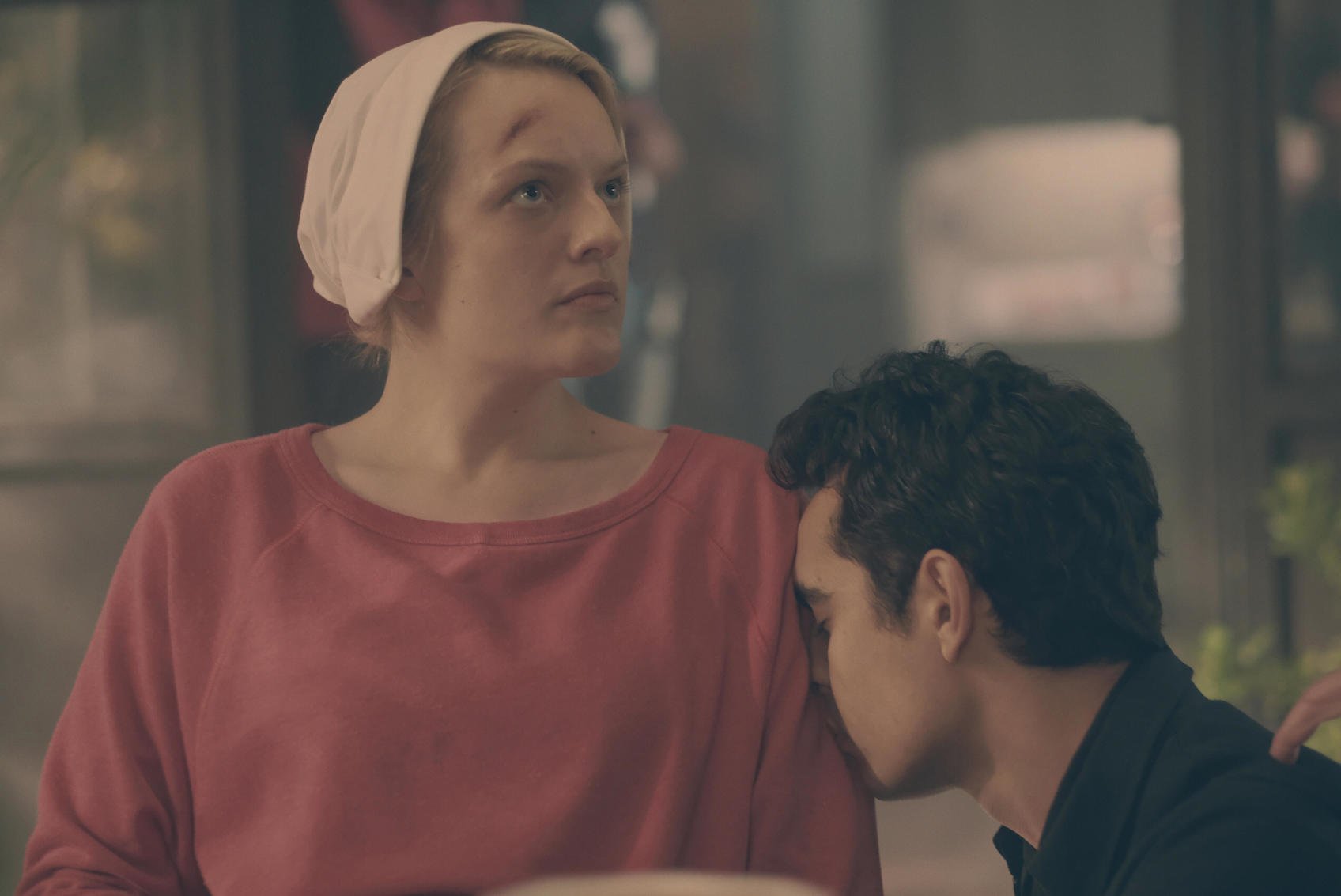 Season 4 trailer
Hulu recently released a new trailer for the long-awaited season. The trailer starts with an ominous voice asking June a question.
"Ms. Osbourne, if you were to return to Gilead, would you be subject to danger of torture, risk to your life or a risk of cruel and unusual treatment or punishment?" a voice asks June.
Later, another voice comes on over the radio.
"Global sanctions on Gilead are mounting as the latest wave of violence continues. No matter where the war finds you today, just remember, we are still here," the voice says.
As the clip goes on, it's clear that June has not escaped some of her past enemies. At one point, Aunt Lydia is shown on the hunt for June.
"She's out there planning who knows what kind of atrocities to visit upon our righteous nation. Find her and bring her to me," she says.
Nick, played by Max Minghella, will also be back for season 4, as he was shown searching for June in the trailer as well.
"You're better off without her," a woman says when Nick inquires about June's wherabouts. "Everyone that helps her ends up on the wall."
Throughout the clip, all of the characters seem to be focused on June.
"You can't save her. You understand that, right? Some women don't want to be saved," commander Joseph Lawrence says later.
"She's public enemy No. 1 in Gilead. She's not going to last another week here," Moira, June's best friend says.
What should fans expect from 'The Handmaid's Tale' season 4
The wait may have been long but but according to Elisabeth Moss, who plays June, it will be worth it.
"I will say that the first half of this season is definitely bigger than we've ever done," she told Deadline in January. "It has been incredibly challenging. It has been, on a production level, really, really outside of our box, and it's just bigger in every way. It's one of those things where you're going to think that something's going a certain way in Episode 1, and then you're going to have that change in Episode 2. Then, you're going to have it change again in Episode 3, and you're never going to quite be able to figure out where it's going."
'The Handmaid's Tale' cast and season 4
The Handmaid's Tale will return for season 4 on Apr. 28. The first three episodes will premiere on Hulu on the same day. One new episode will be released weekly after the premiere. Moss, Yvonne Strahovski, Samira Wiley, Joseph Fiennes, Amanda Brugel, Alexis Bledel, Ann Dowd, Minghella, Madeline Brewer, O-T Fagbenle, Bradley Whitford, and Sam Jaeger will all return for season 4.