'The Handmaids Tale' Season 4 Will Unite Characters You'd Never Expect
Season 4 of The Handmaid's Tale is finally bringing June (Elisabeth Moss) out of Gilead and perhaps a few steps closer to freedom. The show is taking giant leaps with its story. And according to star O-T Fagbenle — who plays Luke on the Hulu series — this "mind-melting" season will also unite characters fans would never expect.
[Spoiler Alert: This article contains spoilers for The Handmaid's Tale, Season 4, Episode 4.]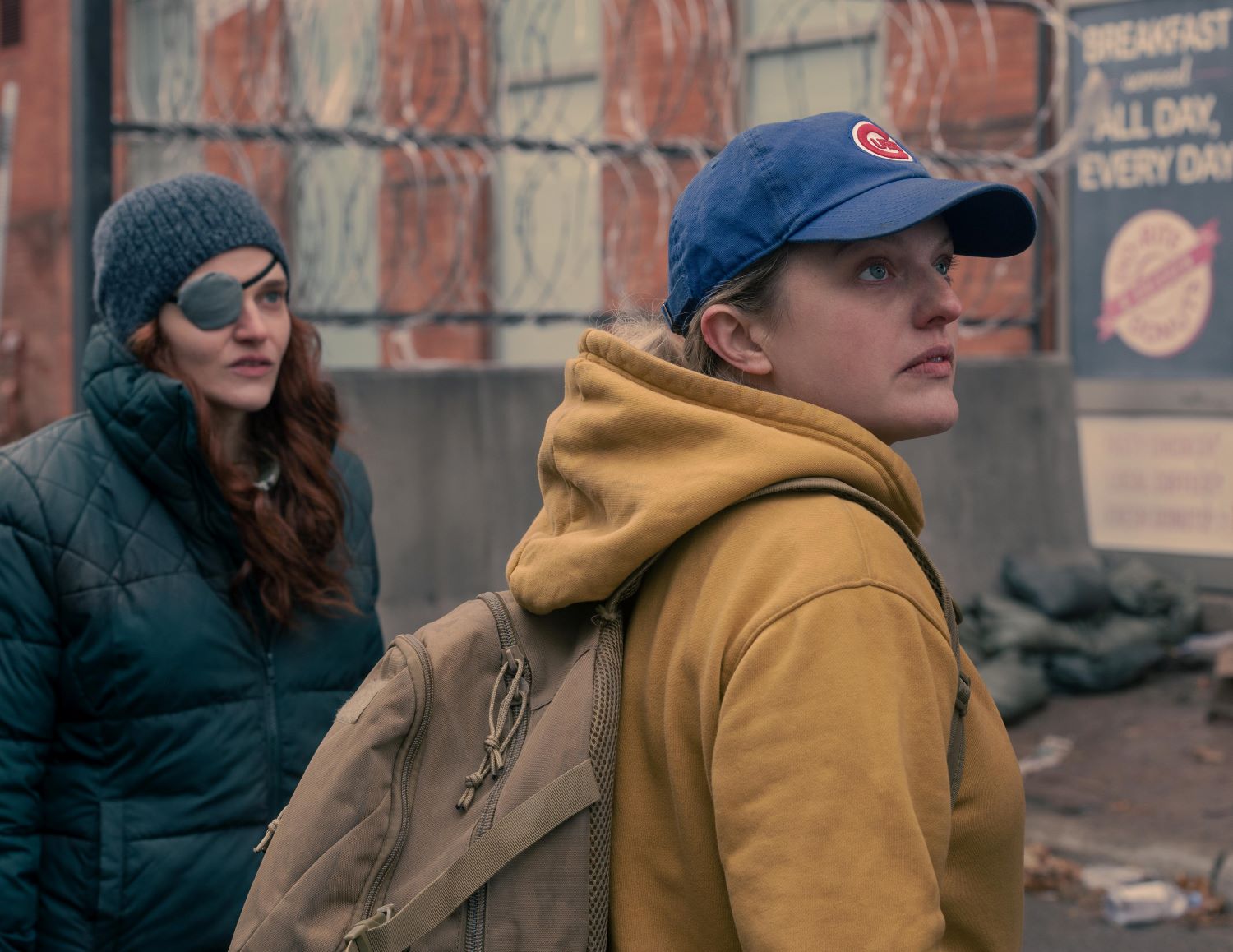 June finds herself in a war-torn Chicago in 'The Handmaid's Tale' season 4
The fourth season of The Handmaid's Tale finds June and Janine (Madeline Brewer) on the run after their harrowing escape from Gilead. In episode 4, the two wind up in Chicago, where Gilead and the remaining American loyalists are at war.
But June and Janine soon learn that they are no safer in Chicago than they were in Gilead. With the violence and famine they are fighting, the people there are in pure survival mode.
RELATED: How Many Episodes Is 'The Handmaid's Tale' Season 4?
However, as seen in the previews for the season, June isn't going to be in Chicago long. The trailers include scenes of her on a Canadian ship and what looks like a Canadian court.
If she does end up in Canada, June will likely reunite with her baby girl, Luke, Moira (Samira Wiley), Emily (Alexis Bedel), and Rita (Amanda Brugel).
Elisabeth Moss says season 4 of 'The Handmaid's Tale' will fulfill promises
For the first three seasons, The Handmaid's Tale fans saw how and why Gilead was created. And they followed June through her disturbing journey in its brutal new society. But according to series' star and director, Elisabeth Moss, season 4 will finally bring her story to a head.
RELATED: 'The Handmaid's Tale': Why Nick and June's Bridge Scene Is So Confusing
"I do feel like we have built something over the past three seasons that quite rightly needs to be kind of fulfilled, and I think that we do that this season, with season four," Moss told E! News.
"We kind of fulfill a lot of the promises that we've made over the last three years, and we really get to see, not just June, but a lot of these characters really go to places they've never gone before and change dramatically."
'The Handmaid's Tale' star O-T Fagbenle teases surprise reunions 
The Handmaid's Tale made significant strides in the first four episodes of season 4. And according to O-T Fagbenle, things will just continue to get wilder.
"Your brain will melt," he teased in a recent interview with Gold Derby. "It's a lot, and I guess I would just say, don't stop watching because it gets better and better and more and more mind-melting."
The actor also revealed that fans will be surprised as the show continues to unveil the new details of its world and bring together characters no one expects would ever meet.  
"You see characters interact you don't expect to interact with each other," Fagbenle said. "You see aspects of the world you've never seen before."