'The Handmaid's Tale' Season 5: Everything We Know About the Upcoming Season
'The Handmaid's Tale' Season 4 may have just started but the show has already been renewed for a fifth season. Here is everything we know.
After almost a two-year wait, fans are back in the world of Handmaids and Marthas. And it looks like viewers may get to stay in this world a little while longer. Though The Handmaid's Tale Season 4 may just have started, the show has already been renewed for season 5 as well. Here's what we know about The Handmaid's Tale Season 5.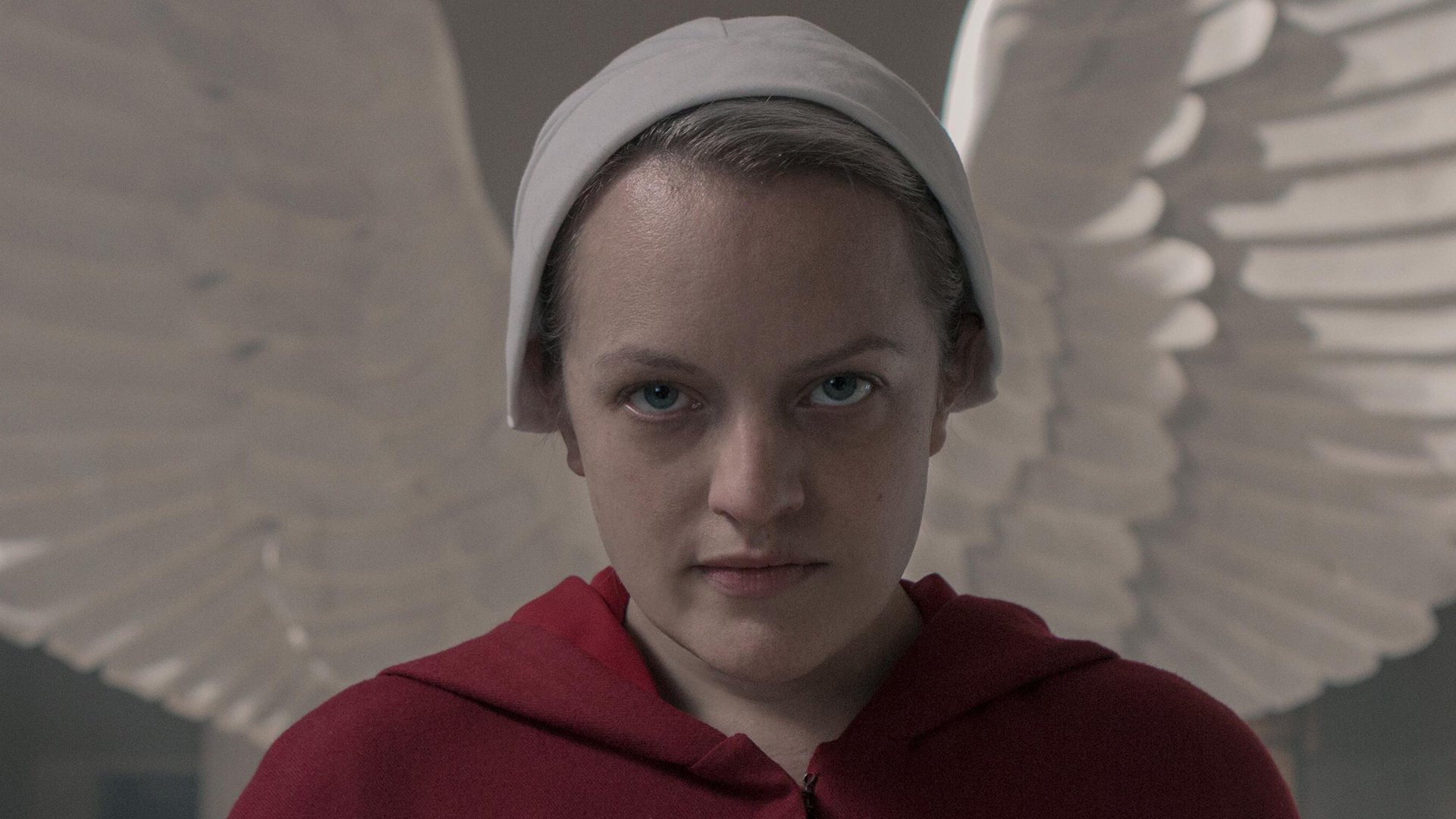 'The Handmaid's Tale Season 4'
In December, Elisabeth Moss, who plays the main character June and also directs, announced that  The Handmaid's Tale season 4 and 5 were a go.
"Season 4 coming to you in 2021 and… we have been renewed for a season 5!!!" she wrote on Instagram. "Thank you to all of the fans of the show who make it possible for us to keep working on this show that we love so dearly. We're hard at work now bringing you season 4, literally I'm on set as we speak… just can't tell you WHAT set you'll have to tune in for that 😉😈💃🏼"
Season 4 premiered on April 28 with the first three episodes of the season. "Nightshade," The Crossing," and "Pigs" all dropped on Hulu on the same night. Season 4, much like the seasons before it, focuses on June's story.
Will all of the 'Handmaid's Tale' cast return for season 5?
Since the fourth season is still airing, it's hard to know which characters will return. Seeing as Joseph Fiennes (Commander Fred Waterford) was moved from the Supporting Actor to the Outstanding Lead Actor in a Drama category this year, his character will most likely be back next season unless he is killed off. As for the rest of the Handmaid's Tale cast, Yvonne Strahovski will most likely be back as Serena Joy Waterford and Madeline Brewer as Janine. Ann Dowd will most likely return as Aunt Lydia, O.T. Fagbenle as Luke, and Max Minghella, as Nick, as well.
Showrunner Bruce Miller also revealed that Samira Wiley would be returning as Moira and Alexis Bledel would be returning as Emily in upcoming seasons. More complicated storylines were intended for the two actresses this season, however because of the coronavirus (COVID-19) pandemic, those storylines were changed. Despite the shortening of their stories this season, they will return in season 5.
"So, whether or not we focus here or there for a little, as long as they're in June's orbit and within her sight, that is going to be the show," Miller told The Hollywood Reporter of the supporting characters. "I don't intend to shrink [the cast] down. Sometimes it's very practical that people go off and get other jobs and projects. My cast has been so generous and flexible and, this year especially, they have been flying around the world, quarantining and leaving families behind. In terms of their devotion to the show, to me and to each other, I'm so grateful."
When will 'The Handmaid's Tale' Season 5 start?
No release date has been set, but since season 4 premiered this year, we could get season 5 in 2022. However, the show has been known to have long pauses in between seasons.
Will there be more seasons?
So far, The Handmaid's Tale has only been renewed for seasons 4 and 5. But, there is a chance that the show could go on beyond that.
"I do feel like after this year, it's a good time to reassess," Miller told the outlet. "So I know where I am in the story, and I do feel like we're kind of reaching kind of a pivot point, but whether that's the end or not, I don't know. It just feels like it's a good time to reassess what you were thinking, just because the story world has opened up because the real world has changed so much."