'The Handmaid's Tale' Showrunner Says Nichole Most Likely Had 'a Paternity Test' Done
In The Handmaid's Tale, Nichole is the young daughter of June Osborne (Elisabeth Moss) and Commander Nick Blaine (Max Minghella). She was born in the show's second season and escaped to Canada with Emily (Alexis Bledel) in the season 3 premiere of The Handmaid's Tale.
In the fourth season, it is revealed that Commander Fred Waterford (Joseph Fiennes) fathered a child with his wife Serena Joy Waterford (Yvonne Strahovski). This caused some fans to question if Fred is Nichole's biological father, as Fred was originally considered to be sterile when June was a Handmaid at the Waterford house.
During an episode of Eyes On Gilead: A Handmaid's Tale Podcast, showrunner Bruce Miller confirmed that Nichole should have had "a paternity test" done when she arrived in Canada, negating any questions about Nick being her father.
[Spoiler Alert: This article contains spoilers for season 4 of The Handmaid's Tale.]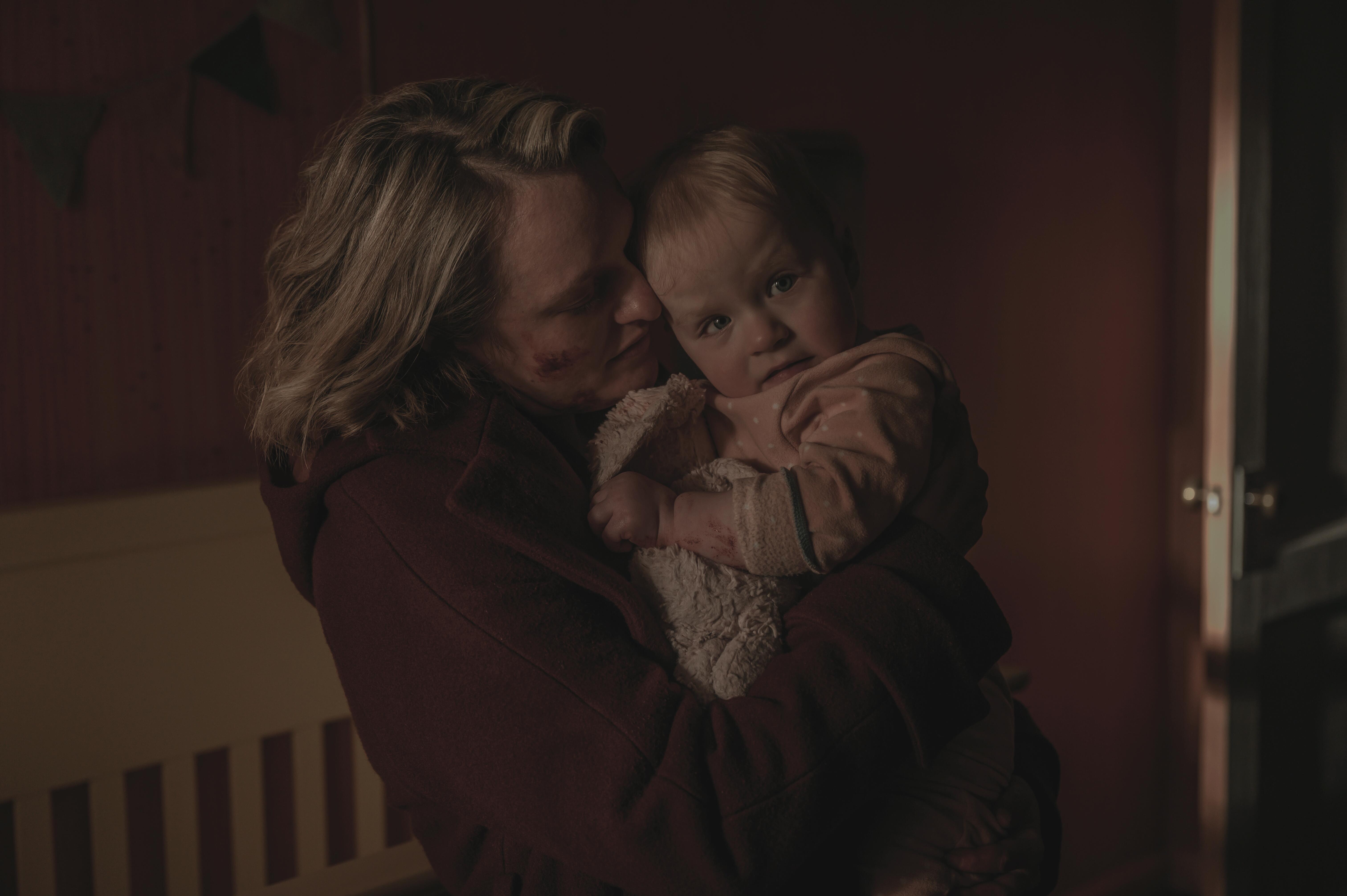 June reveals Nichole's true father in season 3 of 'The Handmaid's Tale'
When Emily arrives with Nichole in Canada, June's husband Luke (O-T Fagbenle) and her best friend Moira (Samira Wiley) begin raising Nichole. For the first few episodes of the third season, Luke and Moira assume that Fred is the father of Nichole.
In season 3 episode 5 of The Handmaid's Tale, "Unknown Caller," June gets a cassette tape to Luke with a message on it. With the message, June reveals that Nichole is actually a love child and Nick is her father.
In the tape, June says:
"It's not easy to tell you this… 'cause I am ashamed. I had to build a life here. Of a sort. And you should, too. You deserve a life, a full life, Luke. You deserve love. And you'll always have… You'll always have mine but… I understand if you maybe need more than that. I need you to know that Nichole… She was born out of love. Her real name's Holly. And her… Her father is a driver named Nick. You met him. He helped me to survive. I need to believe that you can forgive me. I'm not the woman you remember. She's part of me. But I'm doing what I need to, to survive. You should, too."
RELATED: 'The Handmaid's Tale' Season 4: June Was '100 Percent' Giving up Luke in That Finale Scene, Elisabeth Moss Says
Bruce Miller says Nichole's father should not be doubted
On June 28, Eyes On Gilead: A Handmaid's Tale Podcast published a new episode with Miller. In the episode, Miller was asked about Nichole's paternity now that it is proven Fred can reproduce. For the time being, Miller thinks authorities in Canada should know Fred is not the father because of "a paternity test."
"So it was never intended to say that, you know, they would have done it. They did a paternity test. So I'll see what happens. But, yes, they would have done a paternity test as soon as she got there," he said.
RELATED: 'The Handmaid's Tale': Elisabeth Moss Reveals Nick Is 'the Only Thing' She Cares About in Season 5
Fans might see this dilemma in season 5 of 'The Handmaid's Tale'
While Miller thinks the identity of Nichole's father is certain, the showrunner admitted the paternity question could become a plotline in future seasons.
"… I have to wait and talk to my writers before only because everybody's been doing press in a million different places. And Lizzie [Moss] and I haven't even spoken about any of this yet because it didn't even come up, because I didn't even think about it. So I can't say anything because someone else might be out there thinking of a story that works really well with it happening another way," Miller said on Eyes On Gilead: A Handmaid's Tale Podcast.
All four seasons of The Handmaid's Tale are available to stream on Hulu.