'The Handmaid's Tale': Sydney Sweeney on 'The Hardest Thing' About Eden's Bedroom Scene
Before Sydney Sweeney was stealing scenes in Euphoria and The White Lotus, she had smaller parts on other successful shows. One of the most memorable was Eden in The Handmaid's Tale. In the dystopian series, Sweeney was tasked with bringing the 15-year-old child bride to life. And while Eden's arc in the series was massive, she started off as a true believer of Gilead.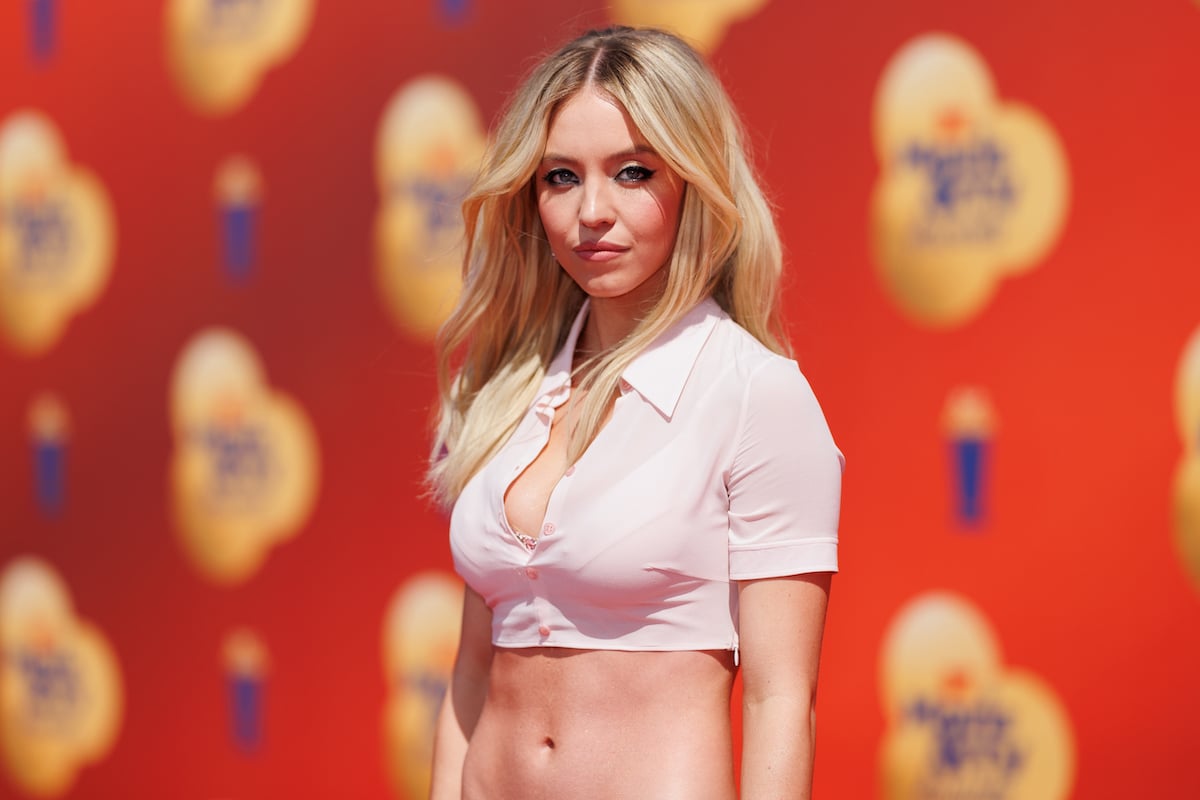 Sydney Sweeney reflects on her character in 'The Handmaid's Tale'
When fans of The Handmaid's Tale first meet Eden, she's an obedient, pious, girl with dreams of becoming a Commander's wife. Sent to marry Nick, Sweeney's character quickly became an enemy of viewers because she was an additional complication impeding Nick's love for June. Furthermore, because she was raised in Gilead, her behavior was often off-putting to fans. But while viewers may have initially hated Eden, Sweeney always found a way to see the good in her character. In an interview with Three If By Space, Sweeney justified Eden's beliefs and behavior.
"Eden was convinced that she was doing the right thing in marrying Nick," Sweeney shared of her character in The Handmaid's Tale. "She had the purest of intentions and believed what her mother told her, that this was the best thing. It was what God wanted and what was good for Gilead. She married Nick because it was being a good daughter and following what she had been brought up to believe. She had no agenda."
Why Nick and Eden's bedroom scene was difficult to film
Part of marrying Nick meant procreating with him. And while Nick and Eden's bedroom scene served the overarching narrative within The Handmaid's Tale, it wasn't the easiest thing to film. "There was a challenging day, it was hard to get to the end of the scene!" Sweeney shared about the bedroom scene. "Max [Minghella, who plays Nick] was there for me and there was a lot of support from the crew. It was pretty strange."
RELATED: Sydney Sweeney Gives a Status Update on 'The Players Table'
One of the strangest components of the bedroom scene was the logistics of Eden being fully clothed. This made it challenging for the actors to convey that something was actually occurring. "The hardest thing to do was to look like we were actually doing anything," Sweeney shared.
Sweeney reveals that she misses 'The Handmaid's Tale' cast and crew
Eden's bedroom scene may have been a challenge for Sweeney, but it wasn't nearly as hard as saying goodbye to the cast and crew of The Handmaid's Tale. Considering Eden's arc began and ended in season 2, she had some tearful farewells when it was time to leave.
"There were many tears and lots of hugs given," Sweeney recalled of her last day on the set of The Handmaid's Tale. "I have enjoyed so much being a part of this show. There are so many great times that I will take with me. Not being able to work with these people anymore was so sad."
One person, in particular, that Sweeney found it hard to say goodbye to was Minghella. However, she knows they'll cross paths again in the future. "Max and I have really had a great time," Sweeney explained. "We worked together the most and got along so well. He has become a good friend, so it's not a forever goodbye."
RELATED: Sydney Sweeney Doesn't Need to 'Pump [Herself] up' for Nude Scenes