'The Handmaid's Tale': Sydney Sweeney Had No Idea Fans Would Hate Eden so Much
Sydney Sweeney gets candid about how some fans of 'The Handmaid's Tale' reacted to her character, Eden, and how those reactions changed over time.
Sydney Sweeney has certainly found her stride. The young actor has captivated audiences with her performances on hit shows like The White Lotus and Euphoria. Now, as her popularity is growing, newer fans are starting to realize that she's had smaller, yet memorable, roles in some of their other favorite shows. One great example of this is Sweeney's portrayal of Eden in The Handmaid's Tale.
Fans of The Handmaid's Tale first got introduced to Eden in the sophomore season of the show. A child of Gilead, Eden's obedient and pious behavior rubbed fans the wrong way at first. After learning how her character would be introduced, Sweeney knew that she would incur the wrath of some fans. However, the Sharp Objects alum had no idea how intense the vitriol would be. In an interview with NYLON, the actor recalled fans' initial reaction to Eden.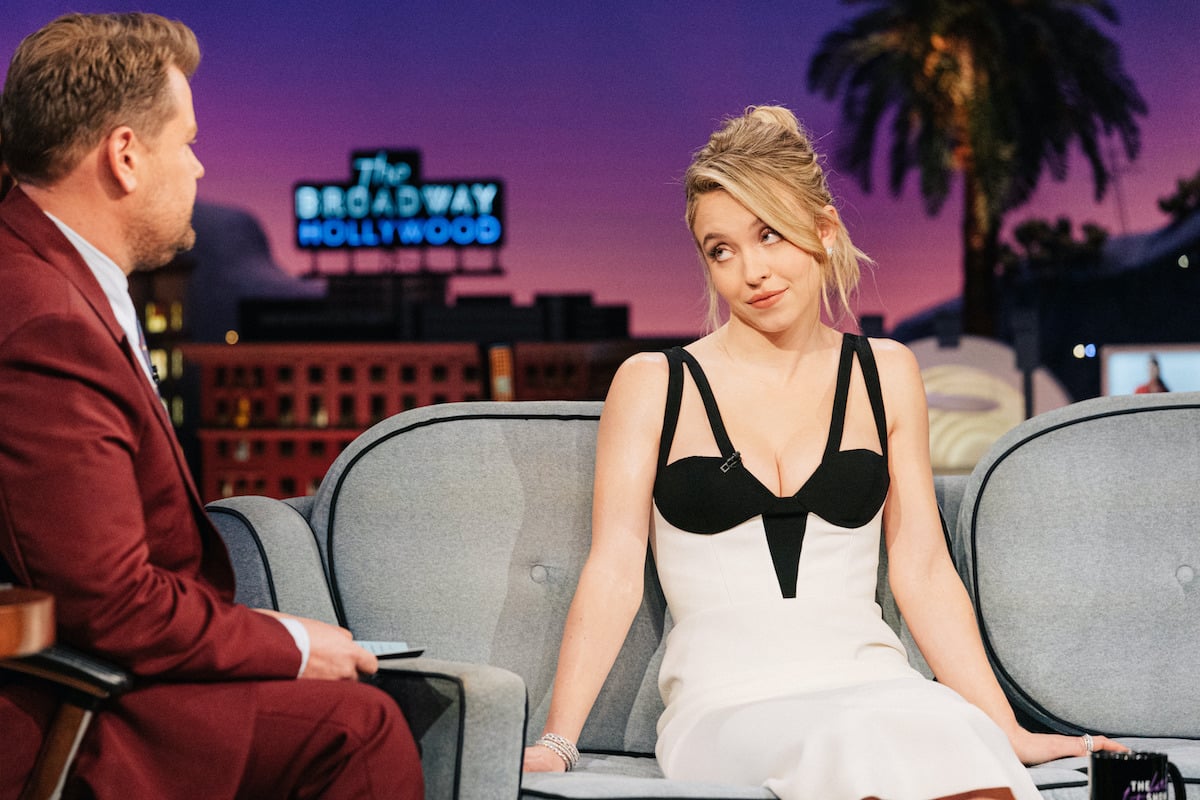 Sydney Sweeney had no idea how many fans of 'The Handmaid's Tale' would hate Eden
"When I was filming it, I knew people were going to dislike Eden because she took Nick away from June," Sweeney shared about her experience with The Handmaid's Tale. "But I had no idea that they were going to hate her this much. A lot of people call her evil and say that she has some secret plan, and I was just so shocked. Like, poor Eden."
Why the 'Euphoria' actor didn't mind people hating her character
Continuing on, Sweeney shared that a fan of The Handmaid's Tale even approached her at dinner just to tell her how much she didn't like Eden. However, the actor seemed to take it all in stride. "But someone came up to me once, and they're like, 'I hate your character,' and I said, 'Thank you.'" Sweeney remembered. "If you hate her, then that means she's doing her job."
Many fans of 'The Handmaid's Tale' changed their tune about Eden as the season progressed
Of course, many fans of The Handmaid's Tale changed their tune about Eden over the course of the season. Over time, many viewers developed a deep sympathy for the 15-year-old child bride. And after Sweeney's final episode, many fans found that Eden was simply another victim of Gilead's tyrannical ways. In a separate interview with Glamour UK, Sweeney spoke about the hatred for her character changed over time.
"As the series continues, you start to see how innocent Eden is and that she is just trying to do what she thinks is right," Sweeney shared. "After that turning point, I saw a change in the public reaction and now they are getting mad at Nick for not giving her even the slightest bit of attention."
Sweeney certainly had an incredible arc while playing Eden. And while her journey on the show seems to be over, the actor is still trying to find ways to get back on The Handmaid's Tale. Only time will tell if The Players Table producer is successful with her endeavor.