'The Handmaid's Tale': Sydney Sweeney Reveals Eden's Original Ending
Sydney Sweeney didn't have the biggest role in The Handmaid's Tale, but she certainly made an impact. The actor received a SAG award nomination for her portrayal of Eden in the sophomore season of the series. A child bride, Eden's initial devotion to Gilead ruffled the feathers of many viewers. However, throughout the season, fans began to sympathize with the lovestruck teenager. This, of course, made it even more devastating for fans when Eden met her untimely death.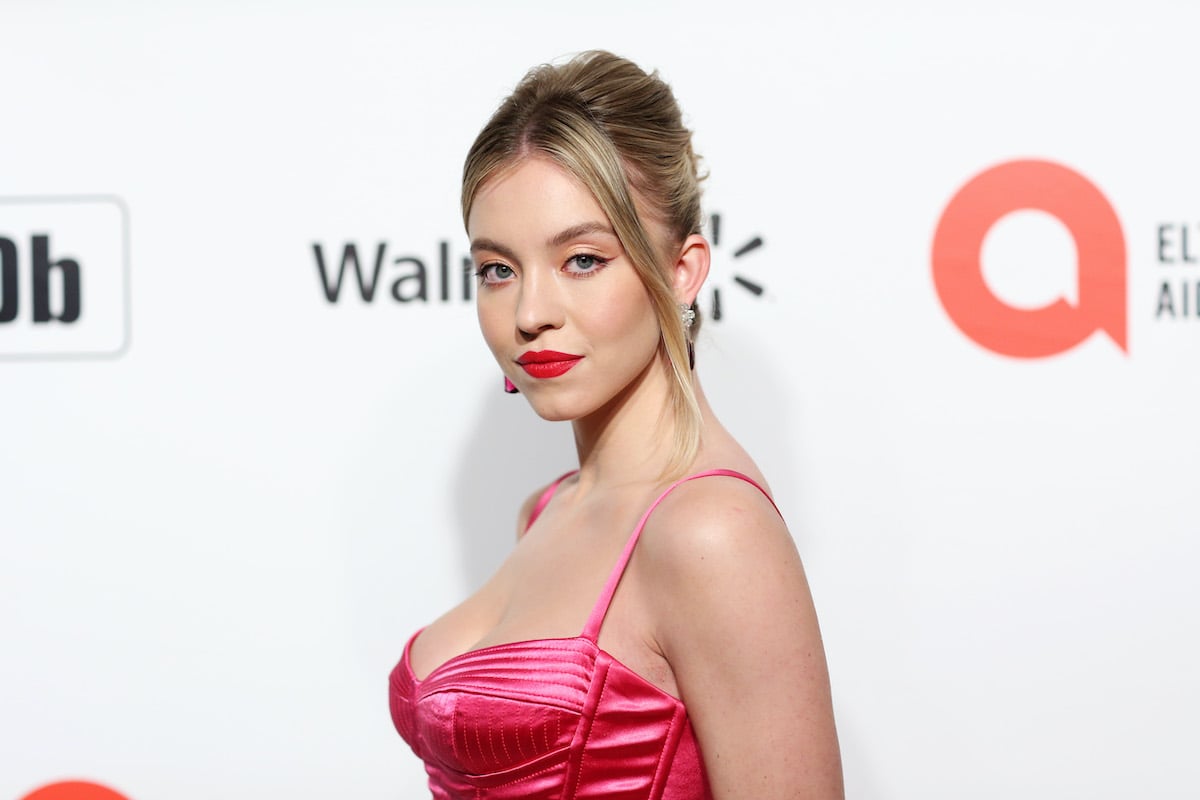 Sydney Sweeney reveals her character, Eden, wasn't initially going to die
Sweeney always knew that Eden's arc would begin and end in season 2. However, that did nothing to quell the actor's excitement about the role. Sweeney and her mom were huge fans of The Handmaid's Tale and were over the moon when she booked a recurring role on the show. Eventually, Sweeney learned of Eden's tragic ending while she was filming. However, The Players Table producer revealed that there was initially a different ending for her character.
RELATED: Sydney Sweeney Says It's 'Ironic' How the Media Sexualizes Her
"I knew that the character was going to have an ending at the end of season two of The Handmaid's Tale, but I wasn't exactly sure what her way out was going to be," Sweeney told ET. "At first it was just going to be like, 'Oh, Eden and Isaac ran away together, bye.' But the writers and producers all wanted something impactful for my character because everybody started falling in love with Eden on set."
Why the writers and producers of 'The Handmaid's Tale' killed Eden in Season 2
Continuing on, Sweeney shared that the writers on The Handmaid's Tale wanted to give her and their viewers an impactful sendoff. This, The White Lotus actor explained, was why they ultimately chose to take Eden in a different direction. "It was such an incredible experience and they wanted to give me something that would really be meaningful for the series and for the audience as well," Sweeney shared. "So, they took it that way."
RELATED: Sydney Sweeney Rejected a Netflix Show for 'Euphoria'; What Was It?
But just because Eden's death was deeply meaningful doesn't mean that Sweeney didn't begrudge her character for her choice."It was a combination of crying and screaming at Eden for being the stupidest teenage girl ever," Sweeney revealed about how she reacted to her character's fate. "I was just so mad at her! Ugh. But that's what young love is."
Sweeney would love to reprise her role in 'The Handmaid's Tale'
Eventually, Sweeney accepted her character's choices. Ultimately, it was for the best that Eden didn't make it out alive. This gave Sweeney the golden opportunity to join the cast of Euphoria. But even though the actor is booked and busy with plenty of other projects, she's still open to reprising her role on future episodes of The Handmaid's Tale.
"My dream is to come back in a flashback," Sweeney revealed to StyleCaster in a separate interview. "I message [The Handmaid's Tale creator] Bruce [Miller] all the time, like, 'So…is Eden needed?'"
RELATED: Sydney Sweeney Is 'Finally Able to Breathe' When She Visits Home