'The Handmaid's Tale': What Happened to Esther Keyes in Episode 3 and Will She Return?
What happened to Esther Keyes in 'The Handmaid's Tale.'
The Handmaid's Tale season 4 introduced a compelling new character into June's (Elisabeth Moss) orbit. Esther Keyes (McKenna Grace), a disturbingly young Gilead wife, is part of the Mayday network and offers her home up as a safe house. 
But after her detailed backstory is presented in the second installment, she is surprisingly absent in episode 3. So what happened to Esther, and when will fans see her again?
[Spoiler Alert: This article contains spoilers for the first three episodes of season 4 of The Handmaid's Tale.]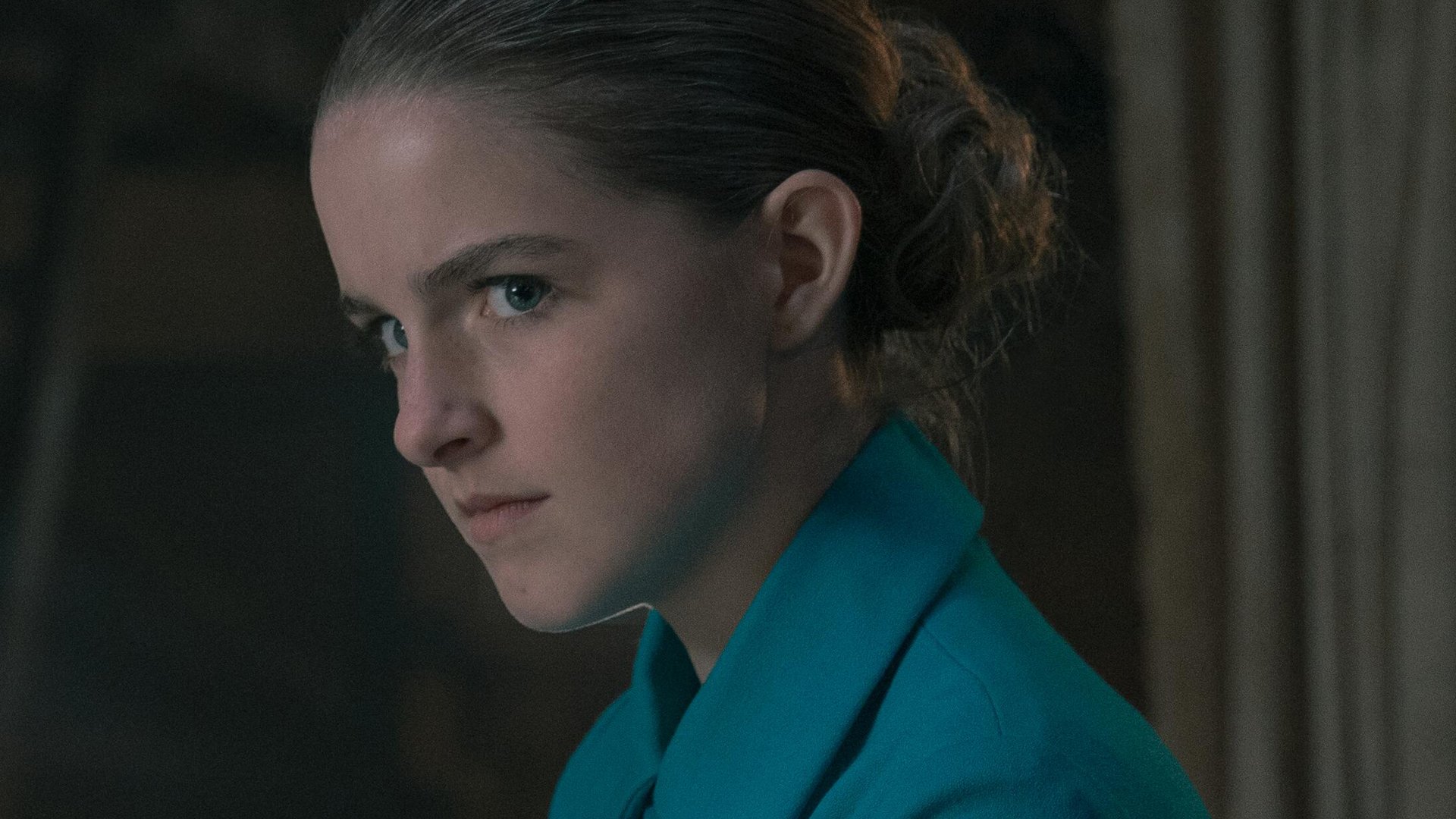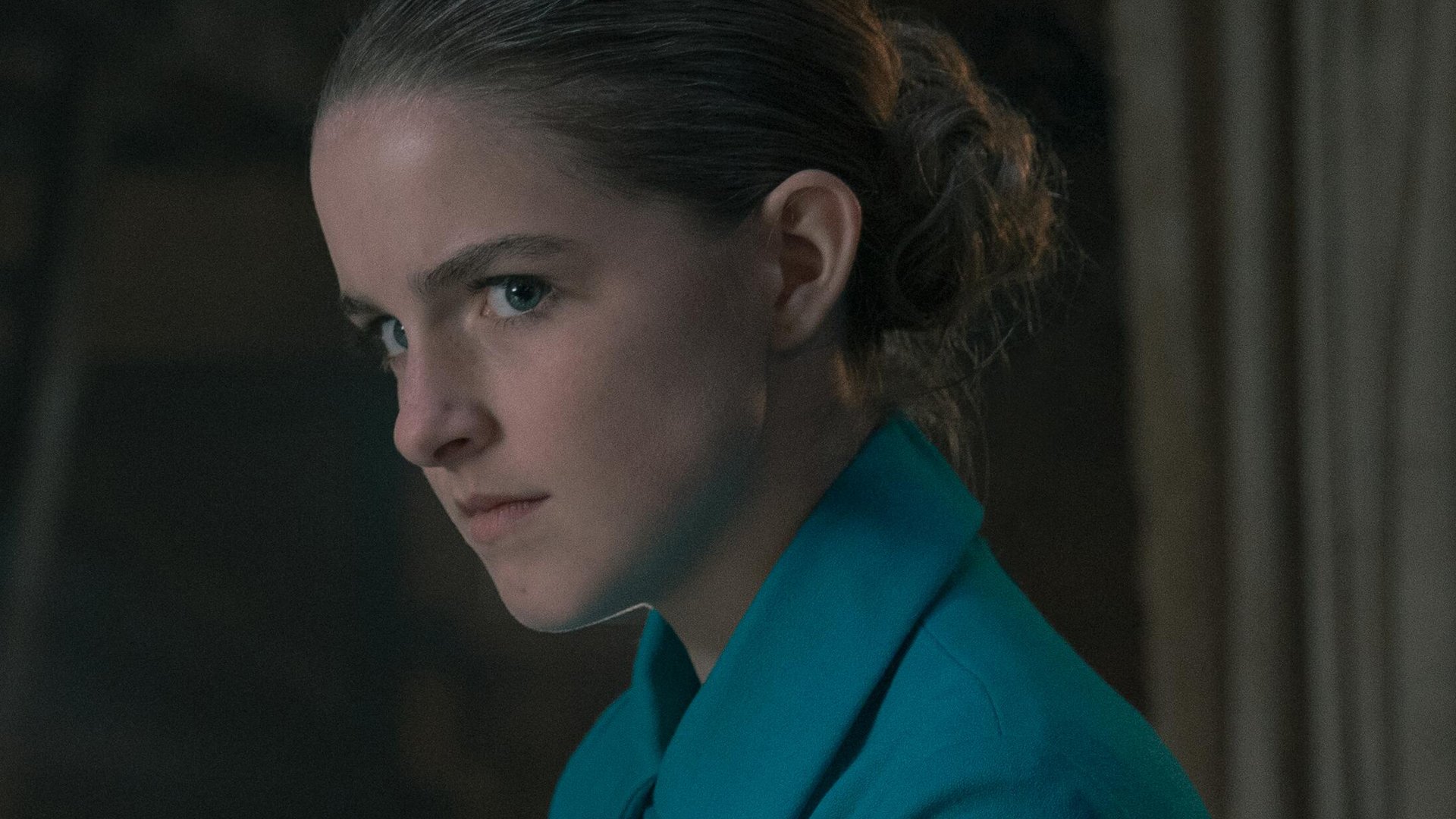 Esther Keyes is introduced as a 14-year-old wife in 'The Handmaid's Tale'
The young Esther Keyes first appears in the season 4 premiere of The Handmaid's Tale as the Mayday contact offering sanctuary for June and the rest of the fugitive handmaids. She seems a little off at first, as she greets a severely injured June only to talk about how she dreams of them killing people together. 
Esther's elderly husband, Commander Keyes, lives in the house but has little presence of mind. Esther runs their entire farm and gives commands to the Gilead guards who work for them. 
In one scene, Esther snaps at Janine (Madeline Brewer) and nearly forces her to follow a piece of pork. When June confronts her about her behavior, Esther reveals that her husband would repeatedly invite multiple men to rape her. 
Heartbroken, June consoles the young girl and realizes why she is so hellbent on killing Gilead's men. Later, Esther tells June that she has slowly been poisoning Commander Keyes with nightshade to keep him docile. 
What happened to Esther Keyes in episode 3 of 'The Handmaid's Tale'?
In the second episode of season 4 of The Handmaid's Tale, Esther's men catch a Gilead agent lurking near the farm. When she reveals him to be one of her rapists, June allows Esther to kill him. 
But when other Gilead officers show up looking for the agent the next day, June realizes the handmaids will have to flee. Esther pleads to go with them, and June reluctantly agrees. 
Just hours before they are supposed to leave, June makes a trip to the Jezebel brothel to help her Mayday contact take out a few commanders. But when she returns to the farm, all the handmaids are gone. 
Nick emerges with a Gilead SWAT team and brings June into custody. In episode 3, "The Crossing," he tells June that Esther is safe and in custody. 
But he doesn't explain why or how Esther ended up in Gilead's custody. There's a chance she's being held against her will. But there is also a possibility that she turned on June and the handmaids at the last minute and made a deal for her own safety. 
Will we see Esther come back this season?
In an interview with ET, McKenna Grace, who plays Esther Keyes, revealed that the character will indeed return for more episodes this season. And she teased that her comeback will be pretty thrilling. 
"I'm very excited for my return," Grace said. "It's quite dramatic. In true Handmaid's Tale fashion, everything is dark and dramatic."
New episodes of The Handmaid's Tale air Wednesdays on Hulu.