'The Handmaid's Tale': What's the Deal with Commander Lawrence, Whose Side Is He On?
In The Handmaid's Tale, Commander Lawrence (Bradley Whitford) is one of the most complicated characters in Gilead. He was compassionate enough to help June (Elisabeth Moss) get kids out of the country. But Lawrence's latest tactics have fans wondering whose side he's on.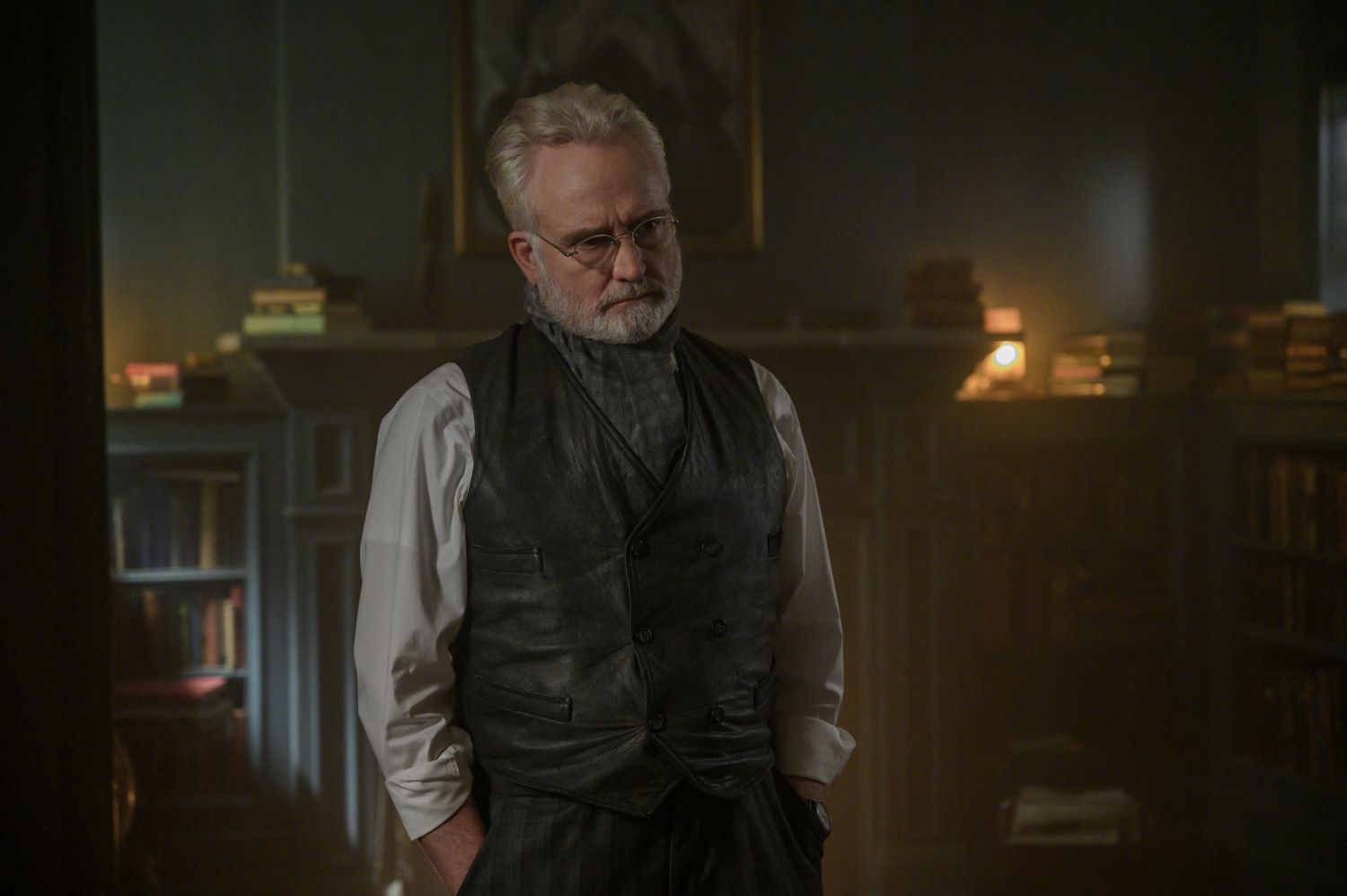 Commander Lawrence is one of the hardest characters to read in 'The Handmaid's Tale'
In season 3 of The Handmaid's Tale, Commander Lawrence seemed like he was on the path to redemption. Unlike Fred Waterford (Joseph Fiennes) he showed devotion to his wife and compassion for his Marthas and handmaids. And when he helped June get children out of Gilead — a brutal state he helped create — it really felt like he saw the error of his ways and was trying to correct course. 
But as seen in season 4, Lawrence is becoming a much more complicated person to read. Now that he's risen back up in the ranks of Gilead, it's becoming more and more difficult to tell where his loyalties lie.
Commander Lawrence gives Aunt Lydia permission to torture Janine in 'The Handmaid's Tale' season 4 episode 8
In The Handmaid's Tale season 4 episode 8,  "Testimony," Commander Lawrence reveals Janine (Madeline Brewer) has been found in Chicago and brought back to Gilead as a prisoner. After reprimanding Aunt Lydia (Ann Dowd) for her brutality against other Marthas and her new handmaids, he puts Janine in her care and suggests she torture her instead. 
This is not like the compassionate Commander Lawrence of season 3. And it's hard to tell if he's making these life and death decisions for himself, Gilead, or for the greater good. 
However, as he moves back up the chain in Gilead, it feels like he knows exactly what he's doing. His moves (like the one he pulled with Nick (Max Minghella) to have Chicago bombed) are calculated.  And he seems to be building his own network of spies, including Nick and Lydia, to further his mysterious agenda. 
Some fans think Commander Lawrence is playing a long game
Fans may not discover what Commander Lawrence is up to until the season 4 finale. But until then, many fans of The Handmaid's Tale are coming up with their own theories, some of which suggest the commander is playing a long game.
"Lawrence doesn't want to escape Gilead, he wants to change it," one Reddit user wrote.  "He was one of the original architects of the country, but I think that his vision was corrupted by the religious extremism."
But a few also think he may be in survival mode. And they believe that he gave Janine up to Lydia because she was just an expendable piece of his selfish puzzle.
"Almost everyone is [expendable], in his efforts to change Gilead into his vision," another Redditor shared. "We don't get a lot of information on what that is, but we know he doesn't approve of a currency-less economy, slave labor, or the ritualized rape of handmaids — Lawrence isn't a good man, he's just a better man than most of what we see in Gilead."