'The Handmaid's Tale': Why Nick Did Not Tell June About His Marriage
Season 4 episode 9 of The Handmaid's Tale, "Progress," premiered on Hulu on June 9. In the episode, June Osborne (Elisabeth Moss) briefly reunites with her Gilead lover Nick Blaine (Max Minghella). For a few minutes, the two spend time with their young daughter Nichole. After June leaves to go back home, Nick is seen putting on a wedding ring. During an interview with Entertainment Weekly, The Handmaid's Tale writer Eric Tuchman revealed why Nick chose to not disclose his marriage to June.
[Spoiler Alert: This article contains spoilers for season 4 episode 9 of The Handmaid's Tale.]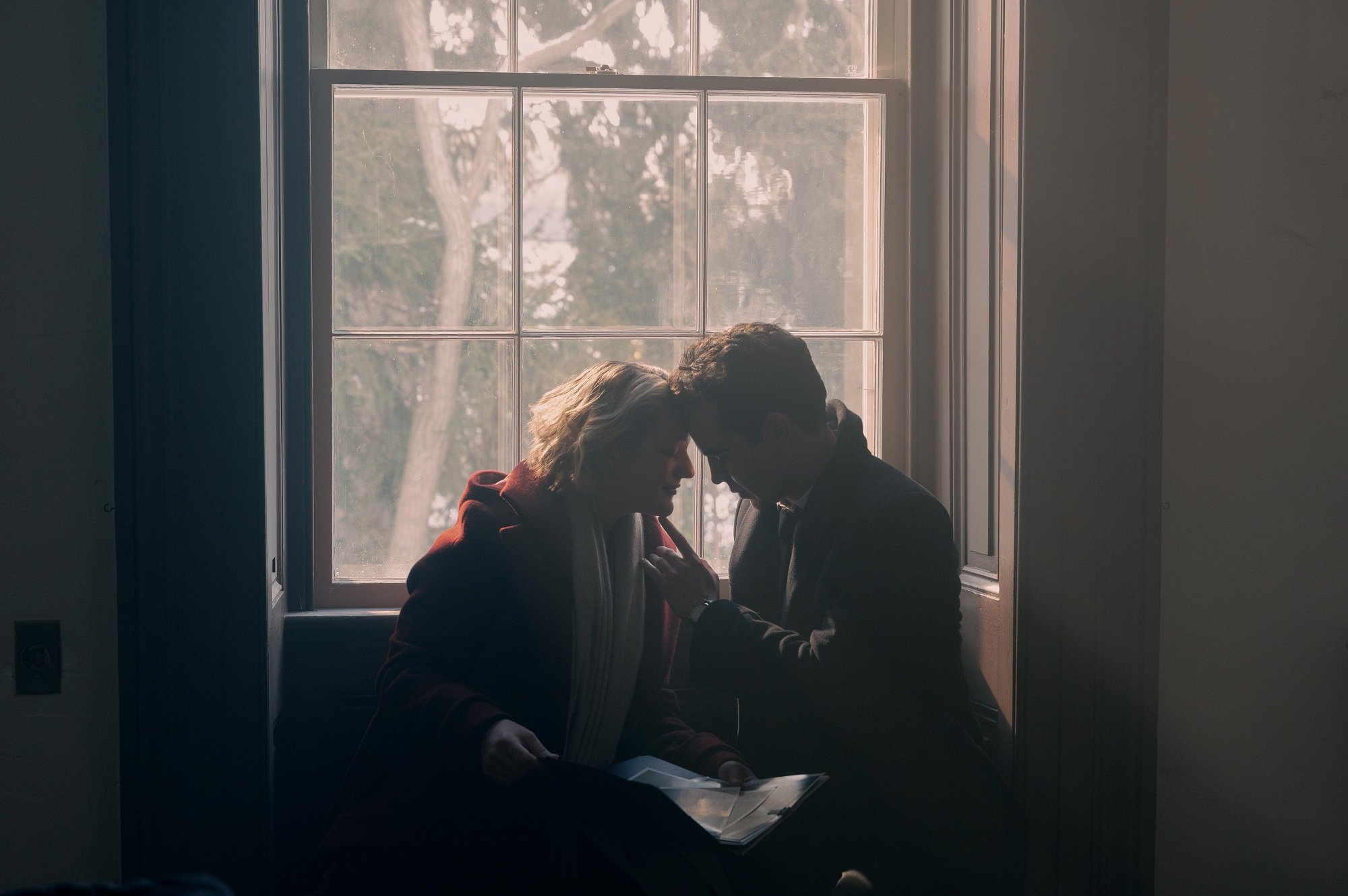 Nick and June had limited time in 'The Handmaid's Tale'
Throughout The Handmaid's Tale, Nick and June have been star-crossed lovers. Each season, the couple faces new obstacles and challenges. When the two meet in "Progress," June has been living in Canada with her husband, Luke Bankole (O-T Fagbenle), but their relationship is strained.
June does not mention Luke while meeting Nick, and Nick does not tell June that he recently married. In their short meeting, Nick provides information about June's daughter Hannah (Jordana Blake), and the two kiss before playing with Nichole.
Speaking to Entertainment Weekly, Tuchman shared that Nick purposefully did not tell June about his new wife because he knew their meeting would be brief, saying:
"He keeps it a secret from June because he's not going to dump this revelation on her and spoil their very brief encounter. And for me, the sequence with June and Nick should feel like a brief respite, a little haven for them to be together with their baby daughter, like a family, away from the pressure and stress of everything that's going on in their lives. And I think Elisabeth Moss as a director, working with our DP Stuart Biddlecombe, and as an actress with Max, created such a beautiful and heartbreaking sequence."
How long has Nick been married?
By the time June and Nick meet, June has been in Canada for several weeks. While Tuchman did not disclose how long Nick has been married, he did admit Nick married sometime between when he last saw June in season 4 episode 3, "The Crossing," and "Progress."
"I can't tell you specifically how long he's been married. There's been some time, a few months, that have passed since the end of episode 3 when they last met, to now in episode 9. I do hope people will gasp a bit when Nick slides on that wedding ring," he told Entertainment Weekly.
Tuchman continued, "The thing is, of course he got married in Gilead. Nick is probably top of the list of most eligible commanders. He's a power player on the rise. He's a handsome man of mystery. And Gilead demands its version of traditional family values. So naturally Nick couldn't stay single for very long."
Nick and June's love is real in 'The Handmaid's Tale'
Despite the circumstances surrounding Nick and June's relationship, their scene in "Progress" demonstrated just how in love they are. Tuchman confirmed to Entertainment Weekly that June and Nick's love should be interpreted as something beautiful.
"I just loved it. I thought this sequence really humanizes their characters and their relationships. It's just for the moment, forgetting about all the epic conflicts that are swirling around them. This is just a quiet interlude for two people who have endured so much, who love each other," Tuchman said. "Only Nick really understands what June has gone through, but they have to live apart, and it's just a short time for them to be together as a family before they have to say goodbye again."
The season 4 finale of The Handmaid's Tale premieres on Hulu on June 16.