'The Handmaid's Tale': Will Ann Dowd Return to Play Aunt Lydia in Season 4?
Ann Dowd plays Aunt Lydia in Hulu's 'The Handmaid's Tale.' The character has a complicated history and Dowd previously won an Emmy Award for her portrayal of Aunt Lydia. The character will return in Season 4 of 'The Handmaid's Tale.'
For the past three seasons of The Handmaid's Tale, Ann Dowd has appeared as Aunt Lydia, one of the show's main antagonists. Dowd has received an Emmy Award for her role in The Handmaid's Tale, as Aunt Lydia is both nuanced and menacing.
On April 28, Season 4 of The Handmaid's Tale will premiere on Hulu. Will Dowd reprise her role as Aunt Lydia in the upcoming season?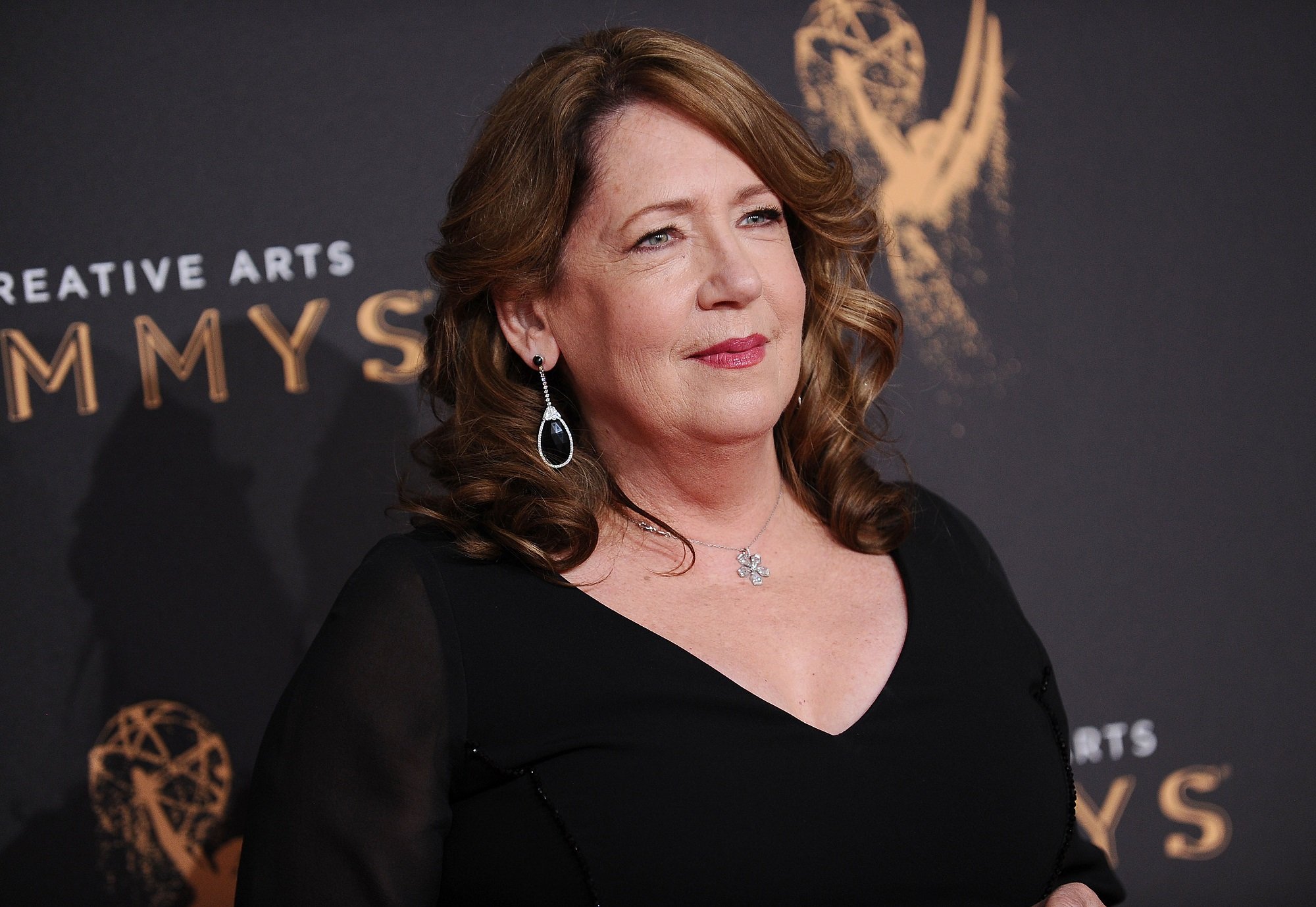 Aunt Lydia is in the Season 4 trailer of 'The Handmaid's Tale'
For any fans concerned that Aunt Lydia might not appear in Season 4 of The Handmaid's Tale, there is nothing to worry about. Dowd has appeared in both of the trailers for the show's new season.
The first teaser trailer for Season 4 of The Handmaid's Tale was released on June 24, 2020. Due to the coronavirus (COVID-19) pandemic temporarily shutting down filming, the first trailer consisted of scenes from previous seasons and brief clips of the fourth season.
In the teaser, Aunt Lydia is seen with a bruised face as she talks to someone about June Osborne (Elisabeth Moss).
"She is out there planning who knows what kind of atrocities to visit upon our righteous nation," Aunt Lydia says. "I never allowed myself to see her for what she clearly is, beyond redemption."
A new trailer for the fourth season was released on Feb. 25, 2021. The same clip of Aunt Lydia speaking about June is shown. Fans also see Aunt Lydia looking concerned as a group of Handmaids circle around her. Toward the end of the trailer, June attempts to strangle Aunt Lydia.
Aunt Lydia will play a major role in Season 4 of 'The Handmaid's Tale'
As horrible as Aunt Lydia can treat the Handmaids in the show, Dowd makes the character captivating to watch onscreen. In a 2020 interview on This Morning, Dowd explained what to expect from Aunt Lydia in Season 4 of The Handmaid's Tale.
According to Dowd, Aunt Lydia will be blamed for June's plan of helping dozens of children escape Gilead.
"The Commanders cannot wait to place blame on anyone but themselves and Lydia of course, is front and center to receive that blame and I'm sure she blames herself," Dowd said.
She continued, "How could she have missed this? She had all the signs that the girls were acting strangely. I knew that June was up to something and yes, I did not act. So yes, I think she's got a lot to prove."
The relationship between June and Aunt Lydia is complicated
At times there seems to be a genuine understanding between June and Aunt Lydia, but for most of the series, the two characters are at odds as Aunt Lydia is June's oppressor.
"What I go to is our past, it is complicated. However, there is love there, I believe, and June is a fascinating creature to Lydia," Dowd said.
Dowd also admitted that while Aunt Lydia might admire June in the fourth season, those feelings will most likely never be verbalized.
"She has tremendous strength, she drives Lydia to the point of wanting to slap her silly for her nonsense and her rudeness, and the fact that she pulled that off is extraordinary," said Dowd. "So that's on one side of it for Lydia and that's the side she will keep very quiet."