'The Handmaid's Tale' Writer Says the Season 4 Finale Is 'Shocking and Inevitable'
On June 16, the season 4 finale of The Handmaid's Tale will premiere on Hulu. Thanks to actors from the show hyping up the episode, the season finale is highly anticipated. During an interview with Entertainment Weekly, The Handmaid's Tale writer Eric Tuchman hinted about what fans should expect from the finale.
[Spoiler Alert: This article contains spoilers for season 4 episode 10 of The Handmaid's Tale.]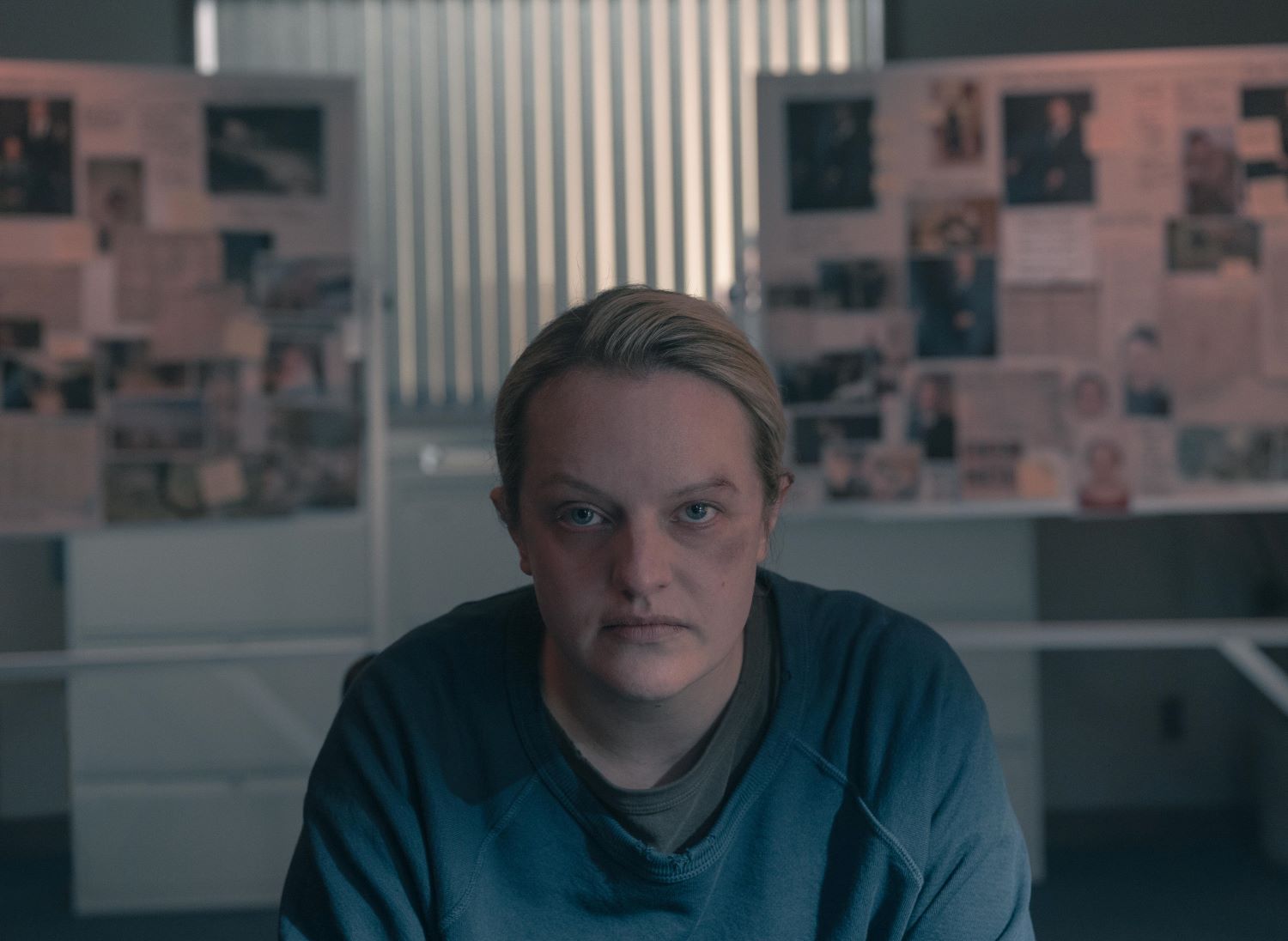 June is looking for revenge in 'The Handmaid's Tale'
In season 4 episode 9 of The Handmaid's Tale, "Progress," June (Elisabeth Moss) learns from Mark Tuello that Commander Fred Waterford (Joseph Fiennes) will walk free after striking a plea deal. In exchange for his freedom, he will provide the U.S. and Canadian governments with intel about Gilead.
June storms after Mark, and as her husband Luke Bankole (O-T Fagbenle) holds her back she screams, "I will kill you!"
While speaking with Entertainment Weekly, Tuchman says this moment from June leads into the season 4 finale of The Handmaid's Tale.
"So the lid that she's been keeping on her simmering kettle just explodes. And now to set up the finale, where and how does she channel that anger? She demands justice, but if Fred is out, where's the justice in that? How is she going to deal with that and with him? We'll see her struggling with her response to Fred's impending freedom in the finale," he said.
The season 4 finale of 'The Handmaid's Tale' is 'shocking'
For fans who are hoping for a dramatic finale episode, it seems the season 4 finale will deliver. According to Tuchman, the last episode of the fourth season will be "intense."
"I think it's primarily about June struggling with how to respond to Fred's freedom. You can expect a very intense, edge-of-your-seat, surprising ride. The conclusion is both shocking and inevitable, like all good endings, and it sets up a lot of intriguing possibilities for the future of the show," he told Entertainment Weekly. "So I think it'll be satisfying and provocative, and tracks June's emotional journey from the beginning of the season to the end."
Tuchman continued, "If you want to put all the puzzle pieces together, you just stick with June and that really is our roadmap, always. What's next for June? What would really happen for June in this journey? It does take her sometimes to dark places, and it takes her to hopeful places sometimes. She's always at a crossroads. She's always trying to decide which path to take. Whatever she decides, we can understand her choice. We may not agree with it, but at least we know where she's coming from."
June will confront Fred in the finale
In season 4 episode 7 of The Handmaid's Tale, "Home," June has an emotional encounter with Serena Joy Waterford (Yvonne Strahovski). In an interview with TVLine, Fiennes shared that June will have a similar scene with Fred in the season 4 finale.
"In terms of Fred and June, we will. One of my favorite scenes will encapsulate exactly that dynamic," Fiennes said. "But we do get to see, in terms of Fred and June, one of my favorite scenes, if not the most favorite scene of the season for me, later on."
The season 4 finale of The Handmaid's Tale will premiere on Hulu on June 16.