The Heartbreaking Story Behind Selena Gomez's Tiny New Tattoo
Selena Gomez is one of the world's most beloved stars, with a huge, passionate base of supporters. Like many other child stars, Gomez has not had an easy rise to the top and has struggled publicly with several health issues. Her romantic relationships, as well as her lupus diagnosis, has meant that Gomez has had to deal with more than her share of invasive press. Still, she finds ways to deal with the pressures of the spotlight, including expressing herself through a series of small, delicate tattoos.
Selena Gomez's health problems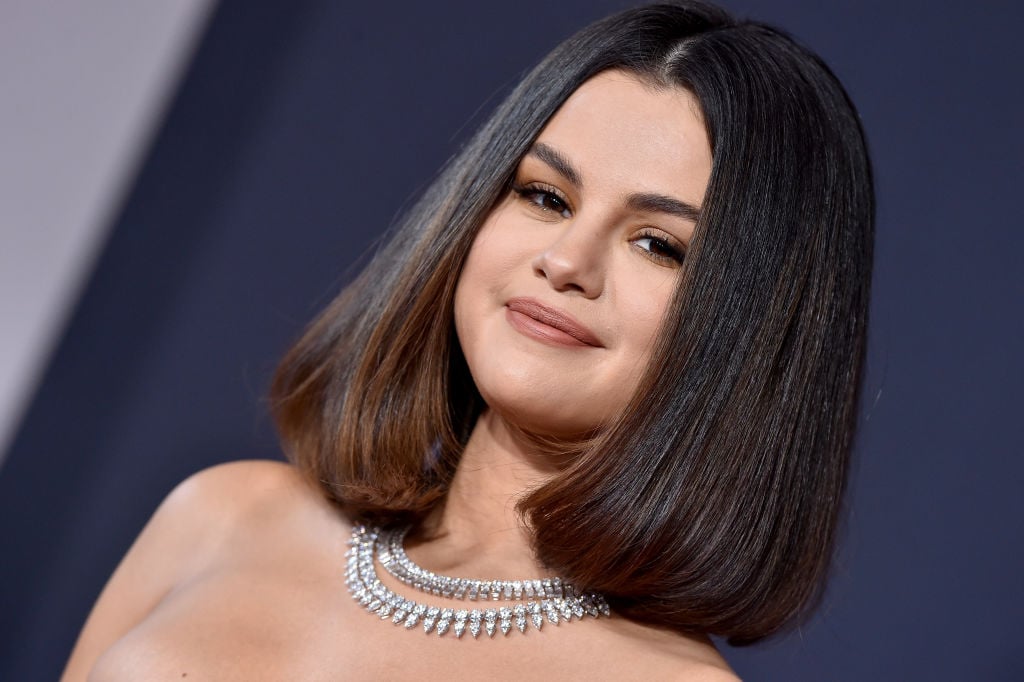 Gomez rose to fame on the Disney Channel, starring in shows such as Barney & Friends and Wizards of Waverly Place. After establishing herself as a popular actress, Gomez decided to focus her attention on music. In short order, she was one of the hottest new artists around, with an especially large following among preteens and teenage girls.
In 2014, Selena Gomez experienced her first major health crisis when went to rehab to help treat her lupus diagnosis. While in rehab, Gomez went through chemotherapy.
Still, the truth behind her condition wasn't revealed until later, when Gomez talked openly about how many media outlets assumed that she went to rehab for substance abuse problems. Two years later, Gomez went to rehab again, this time for anxiety and depression, side effects that can occur in those who suffer from lupus.
In 2017, only a few months after her stint in rehab, Gomez underwent a kidney transplant. The lifesaving treatment might have helped Gomez on a physical level. But in early 2018, she ended up in therapy again. In October of that same year, she was hospitalized for mental health issues stemming from having a low white blood cell count. 
Selena Gomez loves tiny tattoos
While Gomez might have had a lot of problems in her young life, she has found a few ways to cope that allow her to express herself at the same time. Gomez has around ten or eleven tattoos in total. While most of her tattoos are very small and delicate, she does have one large, intricate tattoo on her thigh that she got in late 2019.
Her other tattoos include musical notes on her wrist, scrollwork-style text on her foot, an "om" on her hip, roman numerals on her neck, a semicolon on her other wrist, and several numbers on various parts of her body. There's no doubt that each one of her tattoos means something different and special to Gomez, signifying different parts of her life and the difficult things that she has lived through.
What does Selena Gomez's new tattoo mean?
In mid-January, Gomez visited New York City and made a stop at her favorite tattoo parlor, Bang Bang Tattoo. As she was leaving the city, eagle-eyed photographers spotted a brand-new tattoo adorning Gomez's neck – the word "rare."
Rare is the name of Gomez's latest album as well as the title track from the album. Her popular album featured songs that were notoriously vulnerable.
Gomez recently spoke out about the song "Rare" and what it means to her, saying that "'it's a song that says, 'I know that I don't have it all, but I do know that I deserve something special.'" 
It seems as though Gomez wanted a constant reminder of the song that stands for so much to her. Getting a tattoo of that specific word is an ever-present way of letting Selena Gomez know that she is "rare" and is truly a survivor.