The Heartwarming Reason Adam Driver Is Thanking Upset 'Star Wars' Fans
Adam Driver is one of the most buzzed-about actors of his generation. In recent years, he has worked with iconic directors such as Steven Spielberg and Martin Scorsese, and his future is only continuing to get brighter.
Driver has appeared in everything from independent dramas to big-budget blockbusters. And it is his role in the biggest blockbuster of the year, Star Wars: The Rise of Skywalker, that has fans up in arms. 
What character did Adam Driver play in 'Star Wars'?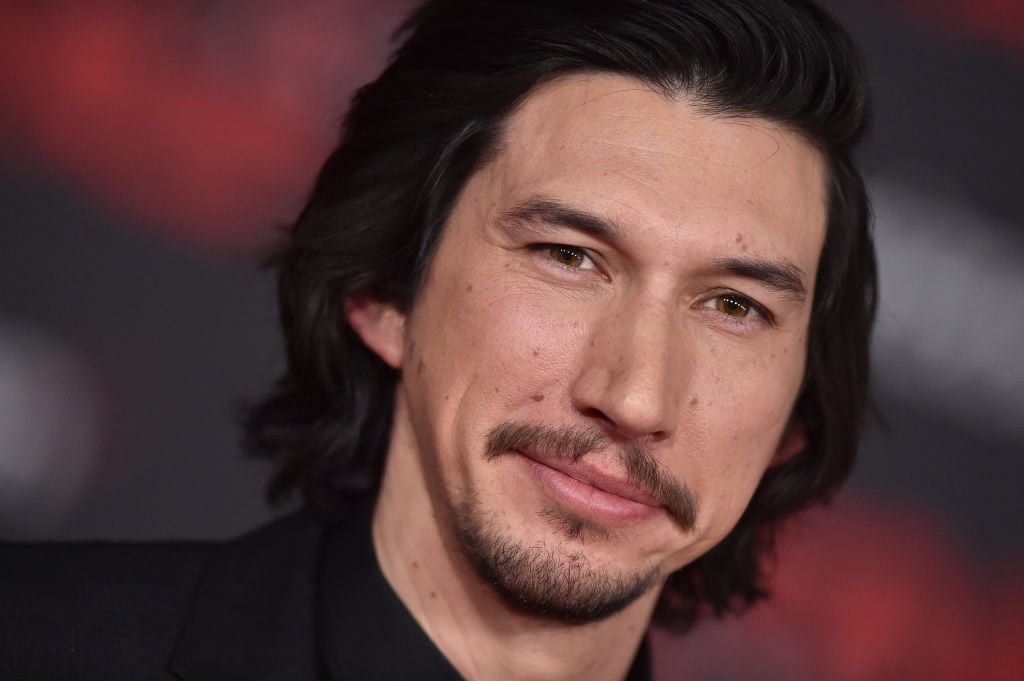 In 2015, Driver made his first appearance in a Star Wars film as the villainous, conflicted Kylo Ren. The character became an immediate fan favorite and Driver received acclaim for his intense, impressive performance.
His high-profile appearance in the film led him to other major roles, working alongside talents such as Spike Lee, Channing Tatum, and Scarlett Johansson. 
Driver reprised his role of Kylo Ren in the 2017 sequel, Star Wars: The Last Jedi, and earned even more fans. In that film, Driver portrayed Ren as torn between the light and the dark, inexplicably drawn to the film's heroine, Rey.
The two characters established a close connection, leading many fans to wonder if the character of Kylo Ren could possibly be redeemed. Star Wars: The Rise of Skywalker premiered in December 2019, and while the film was a major box-office success, there were a great many fans who didn't see Kylo Ren's story end quite the way that they expected.
Fans are upset about the latest 'Star Wars' film
In Star Wars: The Rise of Skywalker, Kylo Ren, as played by Driver, undergoes an intense spiritual awakening. Driven to salvation by the influence of his late father, Han Solo, and the sacrifice of his mother, Princess Leia, Kylo Ren is able to forsake his villainous past.
He takes a stand next to Rey and they fight to defeat the galaxy's greatest evil. Kylo Ren reverts to his former self, the heroic Ben Solo. However, in spite of his redemption, Ben Solo doesn't get to experience a fairytale ending that many fans might have wanted.
He gives up his life in a heroic manner when he saves Rey. The character of Ben Solo ultimately got to live onscreen for merely a few minutes.
There were many fans who were angry about the way the film gave short shrift to Ben Solo, the only child of the iconic couple Han Solo and Princess Leia. Still, one clever fan was able to channel his frustration into a very productive outlet.
Adam Driver's heartwarming video message
On December 18th, 2019, a GoFundMe page was created in order to pay tribute to the hard work that Driver did in the Star Wars films, and for the effortless way in which he brought the characters of Kylo Ren/Ben Solo to life. All the proceeds raised in the campaign would go directly to Adam Driver's nonprofit organization, Arts in the Armed Forces. 
To date, the campaign has raised over eighty thousand dollars, all of which will be going to help provide entertainment for servicemen and women around the world. Driver is passionate about the charity he founded, and he definitely couldn't ignore the incredible tribute that fans had crafted.
On January 7th, Driver posted a video through the Arts in the Armed Forces social media channel, acknowledging both the fundraiser and the fan support. Driver admitted that it means "a whole lot" to him that people would show such support and offered up his heartfelt thanks to all the fans. F
or Driver, who is notoriously averse to social media, the video was validation for all the fans who were upset by Ben Solo's fate, and proof that Driver hears and understands their good intentions. It is unclear whether or not Driver will ever make a return to the Star Wars universe but it is clear that he made an impact that will never be forgotten.