The Hidden Meaning Behind the Outfit Queen Elizabeth Wore to Meghan Markle and Prince Harry's Wedding
Find out what message Queen Elizabeth may have been sending Prince Harry and Meghan Markle with her outfit choice on their wedding day.
Just about every time Queen Elizabeth II steps out for a public appearance she makes a fashion statement in her bold neon-colored outfits. Nothing the royal family matriarch does is by accident and there is often a hidden meaning behind the dresses and accessories she dons on special occasions.
One of the most-watched royal events in recent memory is the wedding of Prince Harry and Meghan, Duchess of Sussex on May 19, 2018. Read on to find out what message the queen may have been sending to her grandson and his bride with her attire on that day. Plus why the monarch always wears bright colors.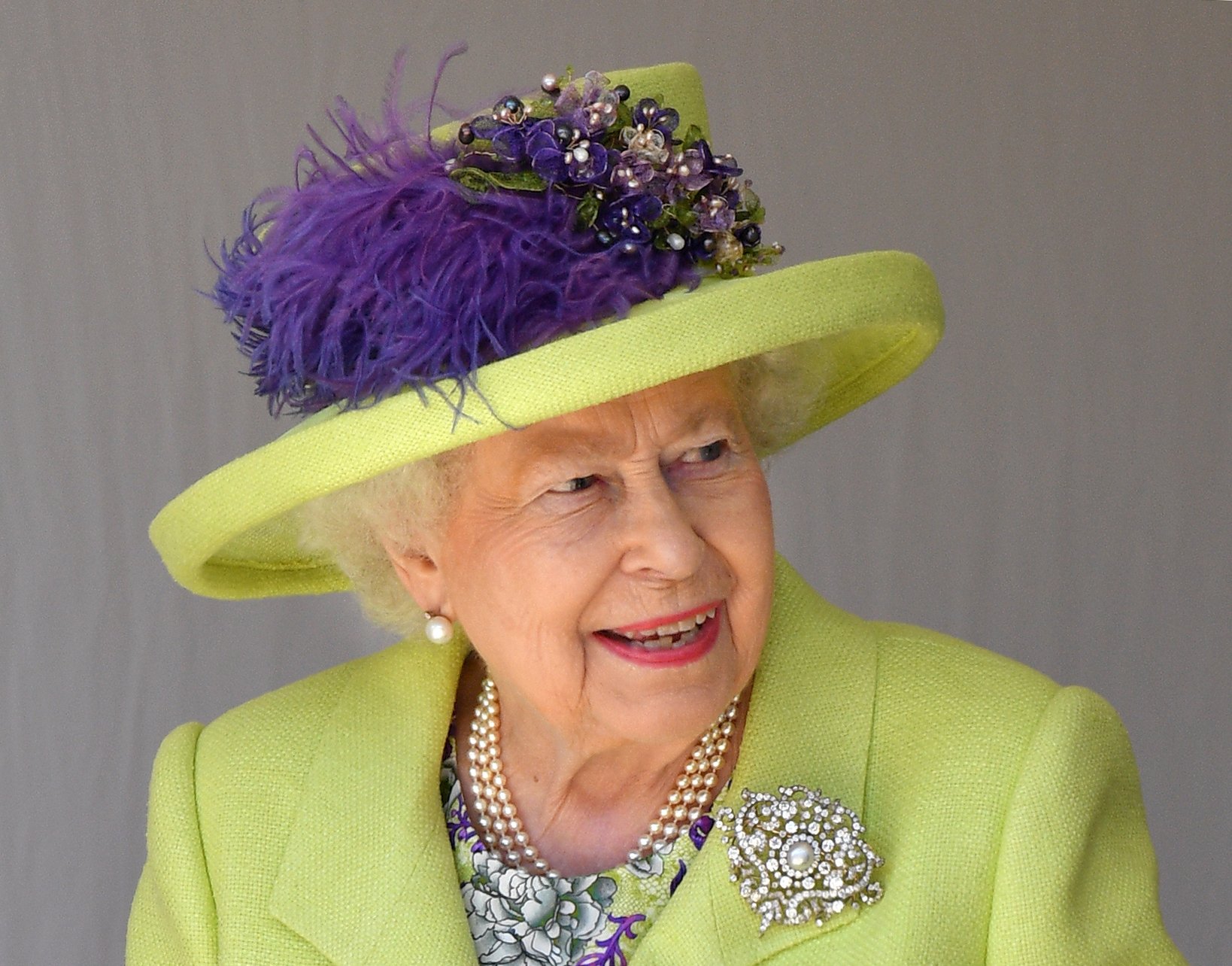 Why Queen Elizabeth intentionally wears bright colors all the time
Queen Elizabeth is known to wear flashy vibrant colors when she makes public appearances. In the 2017 documentary The Queen at 90, her daughter-in-law Sophie, Countess of Wessex said the reason the monarch does that is so she is noticed amongst a crowd.
"She needs to stand out for people to be able to say 'I saw the queen,'" Sophie revealed, adding, "Don't forget that when she turns up somewhere, the crowds are two, three, four, 10, 15 deep, and someone wants to be able to say they saw a bit of the queen's hat as she went past."
Was she sending Meghan and Harry a secret message with her outfit?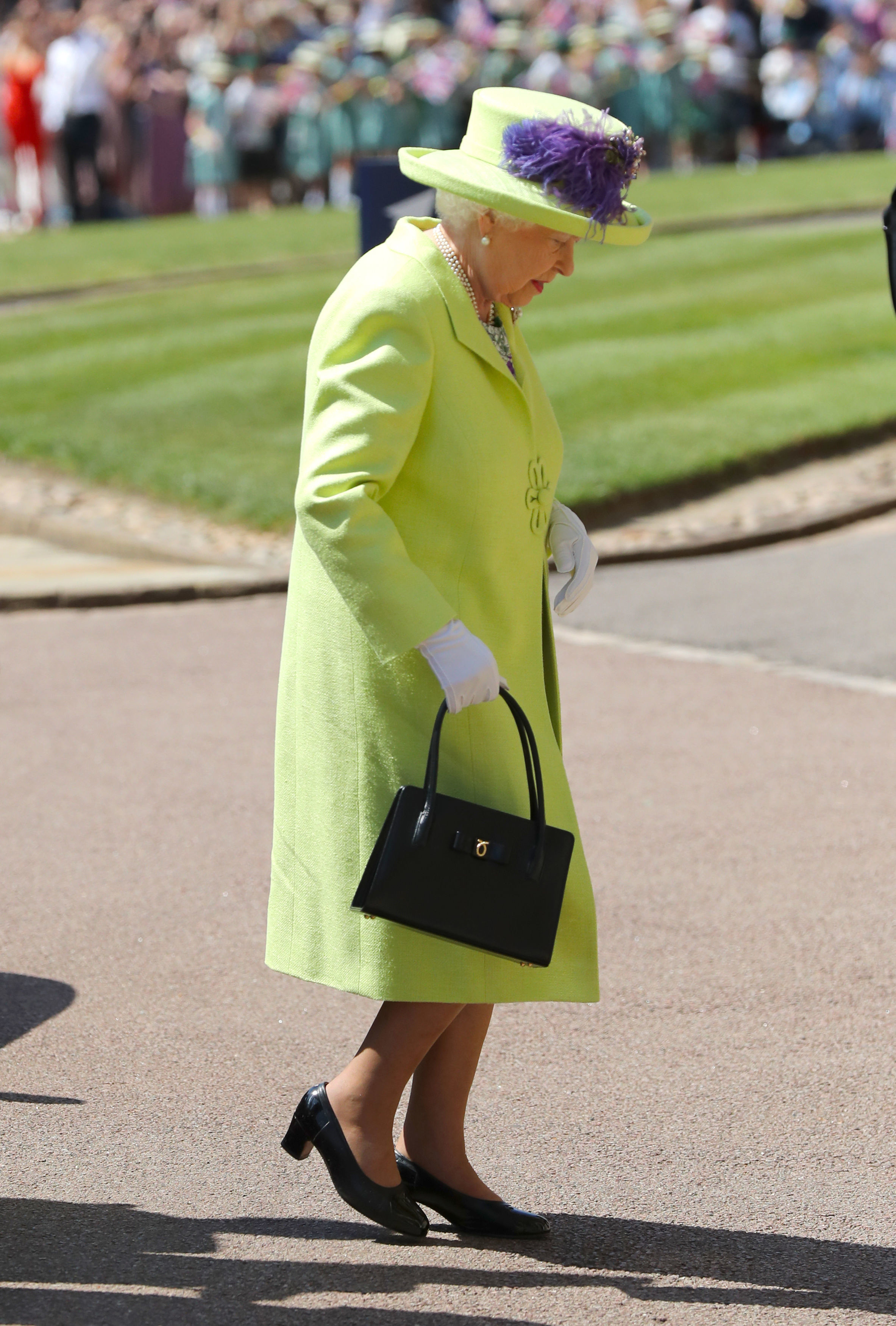 For Prince Harry and Meghan's royal wedding, the queen wore a lime green tweed with a floral dress in lime, lemon, purple, and grey printed silk. She accessorized with a matching hat of course and according to color consultant June McLeod, the monarch may have been sending a message to the couple with those color choices.
"Green is the color of growth and rebirth. A person who wears green is the regulator and open-hearted," McLeod told Good Housekeeping. "Green is a highly significant color worn as a sign of respect and intention for the future."
When it comes to the queen's purple accents, the Color Psychology Today author said, "Purple is a proud color. It also symbolizes cleansing and indicates a passion for creativity."
Hidden message in Meghan Markle's veil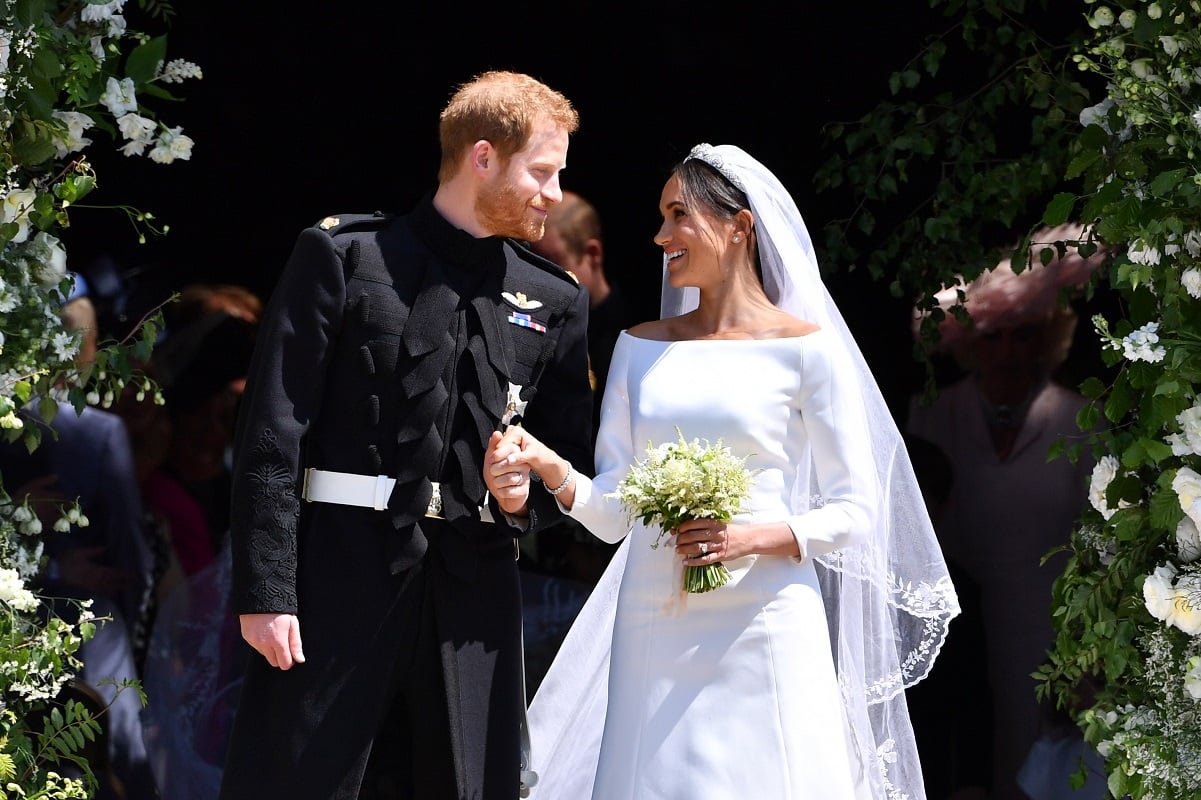 The Duchess of Sussex had a few special tributes and hidden messages of her own on her wedding day in her veil.
The 16-foot cathedral veil featured hand-embroidered flowers from all 53 Commonwealth countries as well as a nod to her home state with a California poppy.
Also sewn into her veil was a piece of blue fabric which was a secret message to Harry. Meghan explained in the documentary Queen of the World that her "something blue" was "fabric from the dress that I wore on our first date."