The Hit Badfinger Song That Featured George Harrison on Slide Guitar
In George Harrison's most creative period, the former Beatle played slide on some great records, including this '71 hit by Badfinger.
If you read about George Harrison in the late Beatles years, you get a feel for how much he loved to collaborate. That was a big reason Harrison got bored at the '67 Sgt. Pepper sessions. Instead of having the freedom to contribute and work out his own parts, George felt trapped with a system.
Harrison also felt constraints making The White Album (1968). But on that occasion problems arose because he couldn't get many of his songs on the four-side LP release. That included the track "Not Guilty," which The Beatles attempted for over 100 takes. So he found outlets for his songs elsewhere.
"Sour Milk Sea," for example, became a Jackie Lomax single produced by Harrison (and featuring three Beatles). And Harrison started finding brand-name writing partners. In late '68, he penned "I'd Have You Anytime" with Bob Dylan and "Badge" with Eric Clapton.
When Harrison made his blockbuster All Things Must Pass (1970), he had Clapton, Klaus Voorman, Billy Preston, and the members of Badfinger (among others) on various tracks. The following year, Harrison returned the favor when he produced and played on one of Badfinger's biggest hits.
George Harrison produced and played slide guitar on Badfinger's hit 'Day After Day'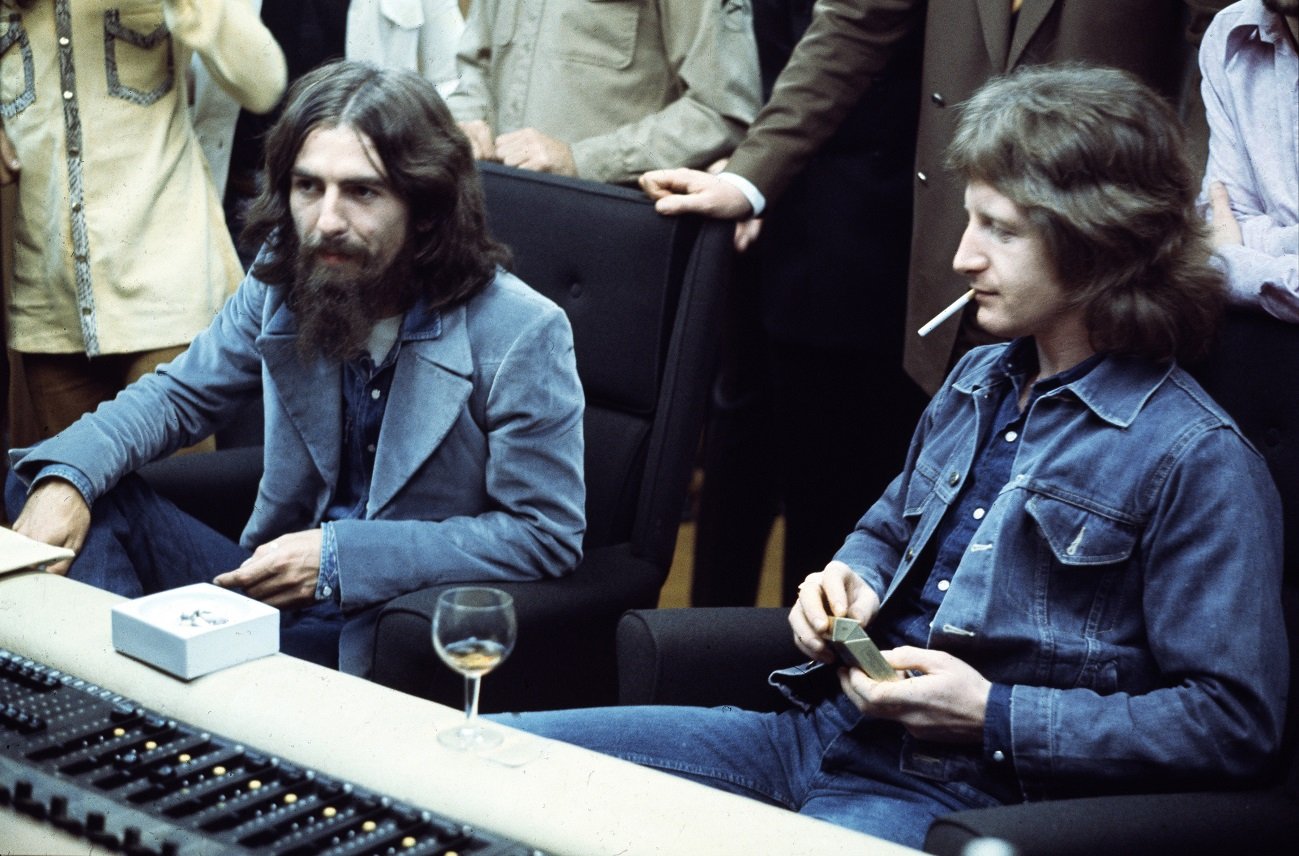 When The Beatles launched Apple in 1968, the band members became record executives, and Harrison and Paul McCartney dove into the work. In addition to working on Lomax's album, the two made sure James Taylor got onto Apple, and both Beatles played on Taylor's debut album.
But the first act signed to Apple was Badfinger, a group that began as The Iveys, with members from Wales and Liverpool. After a name change and the help of a McCartney song ("Come and Get It"), Badfinger scored its first hit in late '69.
After the Beatles' early '70 breakup, it came time for Harrison's debut album, and Badfinger guitarists Pete Ham and Joey Molland (plus bassist Tom Evans) all contributed acoustic guitar on the record, while Mike Gibbins played drums.
When Badfinger had problems with the band's 1971 record Straight Up, Harrison stepped in, producing four tracks. "Day After Day," on which he played slide guitar, sounds like it could have gone on All Things Must Pass. And it had the same type of success as that record's singles.
The Harrison touch pushed 'Day After Day' to No. 4 on the Billboard charts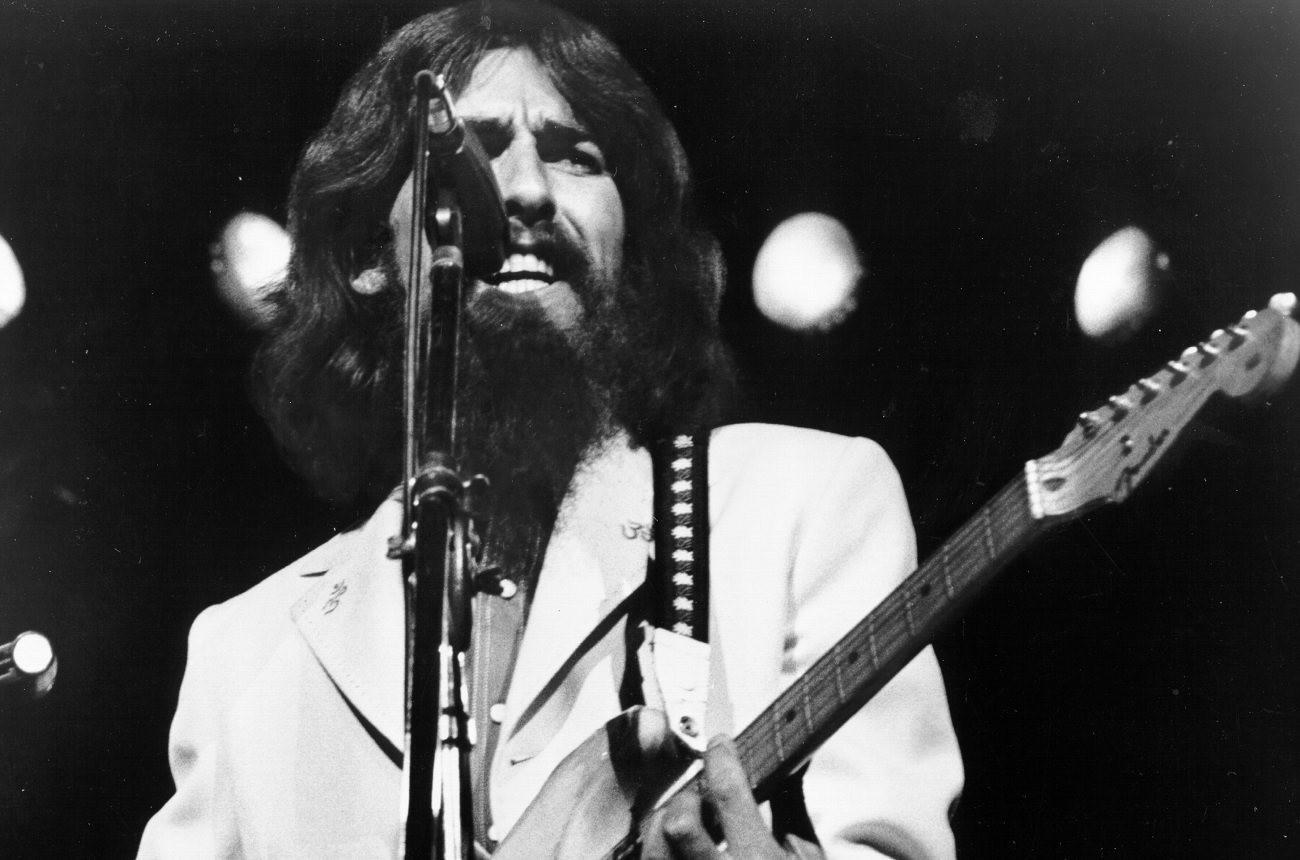 The McCartney-produced "Come and Get It" was Badfinger's introduction to the U.S. market, and the single cracked the top 10 (peaking at No. 7) in April '70. When Harrison offered up his production skills the following year, Badfinger went with a track written by Ham that suited the band even better.
Harrison's idea to double Ham's slide guitar with a part of his own definitely brought a distinctive sound to "Day After Day." In the U.S., the single reached the highest Billboard chart position (No. 4) Badfinger managed.
That was the peak in many ways for Badfinger. Trouble at Apple Records in in '72-'73 started the string of bad luck for the band. By then, McCartney and Harrison had moved on. After a bad choice in a new manager and a change in labels ruined the band financially, Ham's 1975 suicide effectively ended Badfinger.