'The Honeymooners' Audrey Meadows Was Alice Kramden in Real Life, Her Sister Said
Some of our favorite television series characters are so appealing, so defined, that we wonder where the character ends and the actor's actual personality begins.
In the case of The Honeymooners actor Audrey Meadows, her sister Jayne – also a showbiz veteran in her own right – swore that her sibling pretty much was Alice Kramden, through and through.
Here's what she had to say.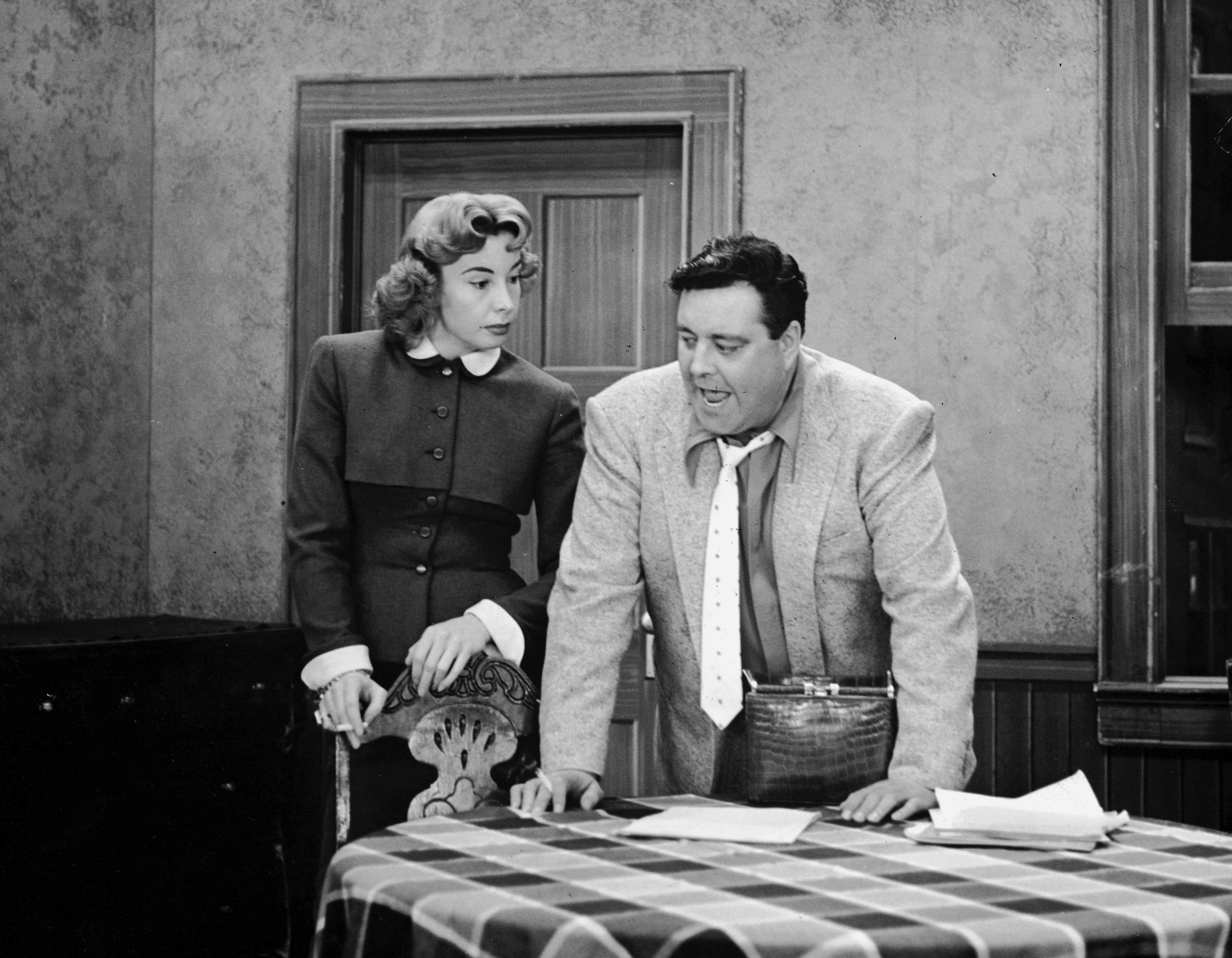 Meadows met her co-star by accident before they starred in 'The Honeymooners'
Joyce Randolph in a 1999 conversation with the Television Academy Foundation described meeting Meadows when the two starred on stage in a summer stock production of the musical comedy No, No, Nanette.
"I miss Audrey. She died too young," Randolph said of her former co-star who succumbed to lung cancer in 1996 at age 71. "She was a wonderful lady and I actually knew her before, I worked with her before The Honeymooners, the summer before."
The actor explained that she and Meadows had both been cast in the stage show in Kentucky and met on route when they got stuck on a train behind a troop train.
"I met Audrey on the train because we got stuck behind a troop train of soldiers going to Korea…I was so happy to meet Audrey, not knowing that a year later, we'd really be working together," she recalled.
Jayne Meadows said her sister really was just like Alice Kramden
Audrey Meadows' older sister was actor Jayne Meadows, known for her various roles throughout the mid-1940s to the late 1990s in film and television.
Jayne, who was married to television giant Steve Allen for nearly 50 years, told the Television Academy Foundation in 2005 that her sibling was made for the part of Alice Kramden.
"Audrey was Alice in real life," Jayne said, laughing. "Oh! She had a terrible time getting started in show business. People would say to me, 'Jayne, tell your sister. That voice. That poker face.'
"She had that nasal voice. It was very natural to her, and from childhood," Audrey's sister recalled.
Alice Kramden actor Meadows said Jackie Gleason told her nothing about her character
The actor who portrayed the long-suffering wife to Jackie Gleason's loud-mouthed Ralph Kramden told Bob Costas in 1990 about being hired by Gleason. She explained the unsettling experience of not knowing much about the script or the character until the night of their performance.
"I never had to read for the part," she said. "As a matter of fact, I never got a chance to go over the part with him until the Saturday night that was his first show on CBS."
Meadows revealed she had no idea that Gleason would be so difficult to find.
"Monday, I was called up for rehearsal and met Art," she said.
Gleason was nowhere to be found and Meadows was told to return the next day.
"I was getting so psychopathic with nerves and fright," she admitted. "Now it's Thursday and it's going to be my first meeting with going over the script. We did meet one day and had pictures taken. I thought we would certainly go over the script. Nothing. Friday, went up there 11 o'clock and no Jackie."
"Saturday was the most difficult day of my life," she said. "The tears just started streaming down my face. Fortunately, it did go well."