'The Incredible Dr. Pol': Here's Why Dr. Jan Pol Won't Watch His Own Show
The Incredible Dr. Pol has been a hit series on Nat Geo Wild since 2011.
While the reality show following veterinarian Dr. Jan Pol around his Michigan community is a ratings success and fan favorite, the doc himself won't watch his own show.
Here's the reason why.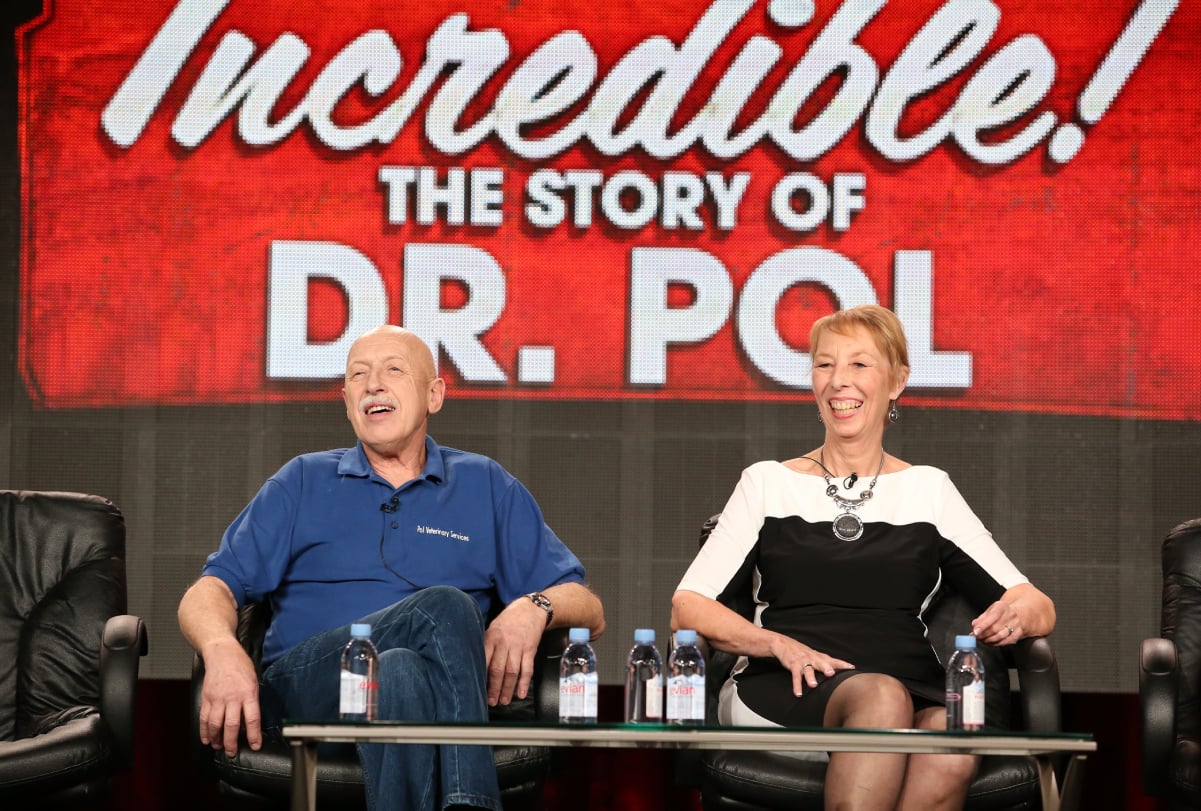 Dr. Jan Pol didn't want his own show for this reason
When Dr. Pol's son, Charles, in 2010 brought up the idea of having his father be the center of a reality show on national television, Dr. Pol wasn't convinced it was such a good idea. In fact, he was concerned he would be nitpicked for his style of veterinary care.
The Chicago Tribune in 2018 asked Dr. Pol how he felt when he started filming the series, if it felt odd to have become a celebrity late in life.
"Well, no," he answered. "[Charles] is my son and if I can help him I will. We never thought anything would come out of it. Sure, you can film us. Do it! Charles said, 'Dad, don't look at the camera. Don't do anything for the camera, your work is interesting enough.'
"And I said, 'Charles, who is going to want to watch me? I'm an old guy, I do things my way and — I've said this so many times — we will be criticized. And who wants to watch me do my work? It's dirty.' And he said, 'You never know.'" 
Dr. Pol was right about one thing
As it turned out, Dr. Pol was correct about being criticized. He explained in his 2014 book, Never Turn Your Back on an Angus Cow: My Life As a Country Vet, that at one point a viewer reported him to the state of Michigan. His offense? His handling of a calf's leg fracture, which he snapped back into place, wrapped in cotton, and then stabilized with wood and tape.
"Boy, did I get criticized for that by some lady watching the show," he wrote. "She complained to the state that I didn't take an X-ray. 'How could you fix a broken bone if you can't see it?,' she wanted to know. But I did see it – with my hands. Oh, I was angry when I was notified about that complaint."
The Netherlands-born doctor explained that he's been a veterinarian so long, he can tell some conditions in animals without the need of further, more expensive diagnostic tools.
"I never hesitate to use a good tool if I need it," he said, "but if it isn't going to give me more information than I already have or can get in an easier way, I won't use it."
Dr. Pol just would rather not watch his own show
As Dr. Pol told TVBrittanyF in Sept. 2020, he doesn't watch his own show. He doesn't need to.
"To be honest with you," he said, "I don't watch much of the show. Because whenever I watch the show I always think, 'Why did they use this?' or, 'Why didn't they use that? Why isn't it this way?'
"They're filming over a hundred hours a week and they use 40 minutes for the show."
Even if he's not watching, he's got millions of fans who will and intend to keep doing so.