'The Incredible Dr. Pol' Debuts Its 20th Season on New Year's Day
Here's what to expect from the upcoming 20th season of Nat Geo Wild's 'The Incredible Dr. Pol.'
Nat Geo Wild's The Incredible Dr. Pol will be launching its 20th season starting Jan. 1 in the new year. The reality show that even its star, veterinarian Dr. Jan Pol, never believed anyone would watch, has quite a following of fans. Here's what executive producer Charles Pol had to say about what to expect at Pol Veterinary Services in the new season.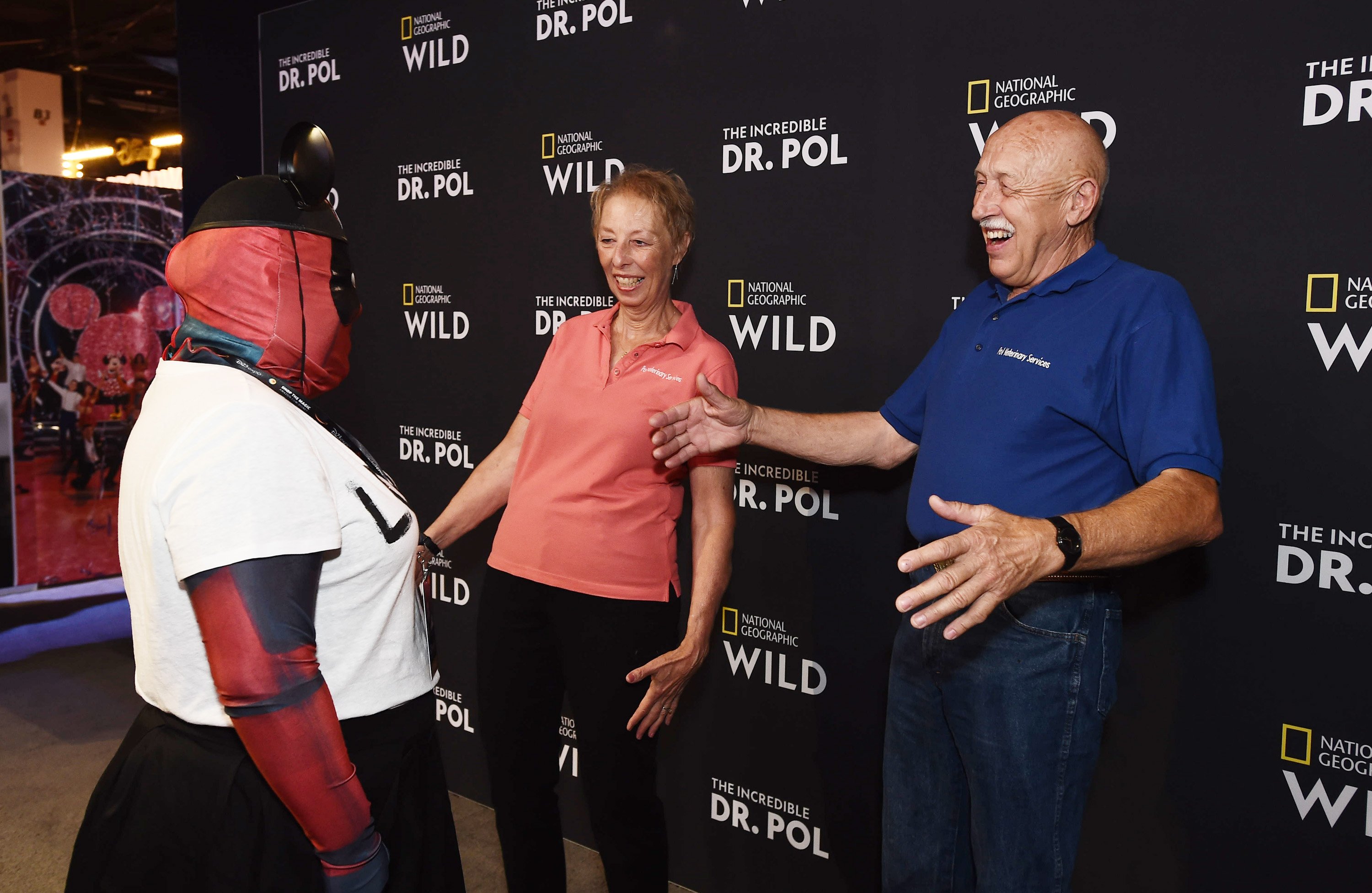 How 'Dr Pol' Season 19 ended
The previous season of the reality show based in rural Michigan concluded with a peek at the newest Pol in the family: little Silas, who is Dr. Pol's grandson.
Charles and Beth Pol welcomed their son in the summer and fans got to see the little one on the show's 19th season finale. The couple also has a daughter, Abigail, born in 2019.
"Every child is a blessing and we're delighted to welcome a son, Silas, to our little family," the couple told People. "We would like to thank everyone, most especially our parents, for their love and support. We're excited to continue this adventure called parenthood, even though it means a few more sleepless nights and a lot more work!"
Dr. Pol stated to the outlet, "We're very excited about the arrival of Silas. It's always wonderful to welcome another grandchild, and we're looking forward to many happy experiences with him!"
Season 20 begins on New Year's Day
The reality show that began in 2011 premieres its 20th season on Jan. 1. But first, as Nat Geo Wild has done annually in recent years, there's the "12 Days of Pol" holiday marathon starting Dec. 20. The wall-to-wall episodes capturing the beloved veterinarian and his staff at work leads right into the show's new season, as Charles explained in a recent Facebook Live event.
"Starting Monday, we have our '12 Days of Pol' on Nat Geo Wild," he announced. "We'll be airing a bunch of old episodes starting Monday. Through Christmas, for 12 days leading up to the season premiere in January. Mark your calendars. It's easy to remember January 1st when you guys get sick of watching football all day. Just turn it over at 9:00 pm on Nat Geo Wild for the start of the new season of The Incredible Dr. Pol."
The veterinarians that will — and will not — be back
Charles noted in the Facebook video chat that most of Pol Veterinary Services' veterinarians will be back, except for one.
"Dr. Nicole is with us," he answered a fan asking about Dr. Nicole Arcy, but added, "Dr. Ray [Harp] unfortunately had to leave because of family. He had some family things and had to get pulled away. Sometimes family requires you to move to different locations. We were sad to see him go but we've spoken to him and apparently, he's doing great."
Also expected to return are regulars Dr. Brenda Grettenberger, Dr. Lisa Jones, and of course Dr. Pol himself and his wife Diane.
Watch the season premiere of 'The Incredible Dr. Pol' on Jan.1, 2022 on Nat Geo Wild, 9:00 pm Eastern.