'The Incredible Dr. Pol' Says This Is the No. 1 Question Fans Ask When They Meet Him
Thanks to Nat Geo Wild's veterinary reality show The Incredible Dr. Pol, its star Dr. Jan Pol has become something of a celebrity.
When he's out and about, Dr. Pol says, he frequently gets stopped by fans of the show that follow him in his day-to-day work as a large- and small-animal veterinarian in rural Michigan.
And there is one question, he says, that most fans have for him.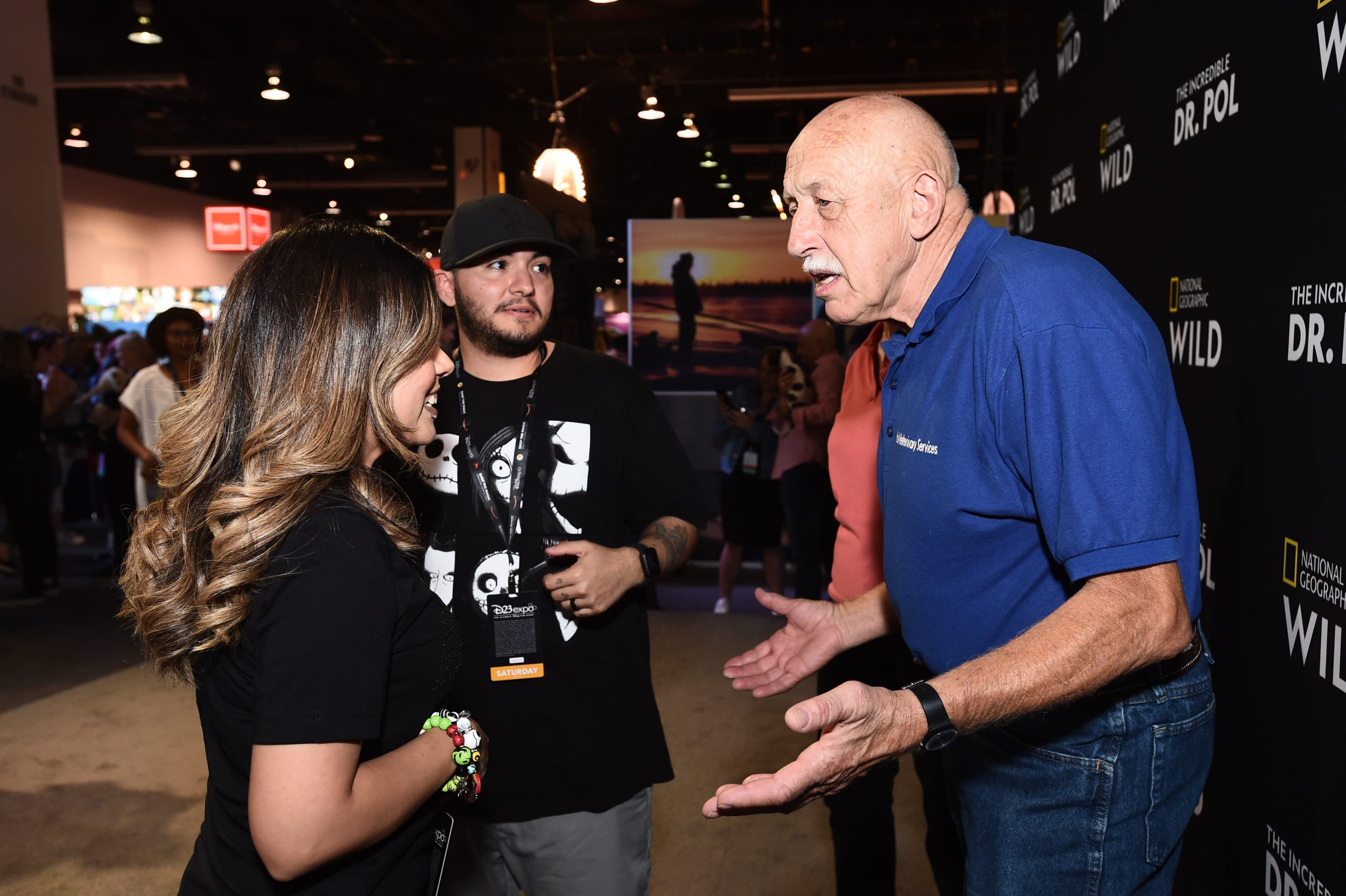 Dr. Jan Pol said 'The Incredible Dr. Pol' was something out of his 'wildest dreams'
As the Netherlands-born Dr. Pol wrote in his memoir, Never Turn Your Back on an Angus Cow, he never would have believed it if someone had told him he would be starring in his own reality show well into his 70s.
"In our wildest dreams, [his wife] Diane and I could never have anticipated that we would one day have our own successful television show, write a bestselling book, have people come from all over the country to visit our little practice, and be recognized wherever we go in the world," he wrote.
The one thing that pleases the couple to no end, he said, is something only a parent would appreciate. And it's that their son Charles, who pitched the idea of the reality show to Nat Geo Wild and is an executive producer, is gainfully employed.
"Our son Charles has a regular job," Dr. Pol said. "Every parent knows exactly what I mean. What makes all of the wonderful things that have happened to us even more enjoyable is the fact that our success is all Charles' doing. It was his vision. He was the one who believed his father was strange enough that other people would find him entertaining."
The 1st thing fans ask Dr. Pol
The Michigan veterinarian says that when fans stop him when he's out or making public appearances, the conversations usually start a certain way. It's easy for viewers of Dr. Pol's reality show to make a connection with an animal that had been sick, even to the point of death, and then became well again thanks to Pol Veterinary Clinic's staff.
"When we do stop to talk, our conversations almost always begin with 'What happened to that dog…?' or cat or horse or even cow. I don't think most people ever believed they would care about the health of a cow, or would be affected when an animal they see on television has to be put down."
The 2nd most popular topic Dr. Pol chats with fans about
Fans of The Incredible Dr. Pol, the vet wrote, once they've discussed animals on the reality show, usually want to ask him about their own pets, too.
"Almost inevitably, these people want to tell me about their own animals and ask me questions about them or their own vets," he said. "Maybe other TV stars get shown photographs of cute babies or pretty girls; people love to show me the photographs of their pets. I don't mind that at all; I've spent my whole life caring for animals and loving my own animals. I'm no different than the people who enjoy the show."
'The Incredible Dr. Pol's 19th season starts July 10th on Nat Geo Wild at 9:00PM EST.