'The Incredible Dr. Pol': Now You Can Get More Dr. Pol with 'RECHECK'
If you're a fan of The Incredible Dr. Pol, now you can get even more of the beloved Michigan veterinarian.
Dr. Pol's son, Charles Pol, just made a big announcement that will have the popular Nat Geo Wild show's fan base saying, "Holy Moses!"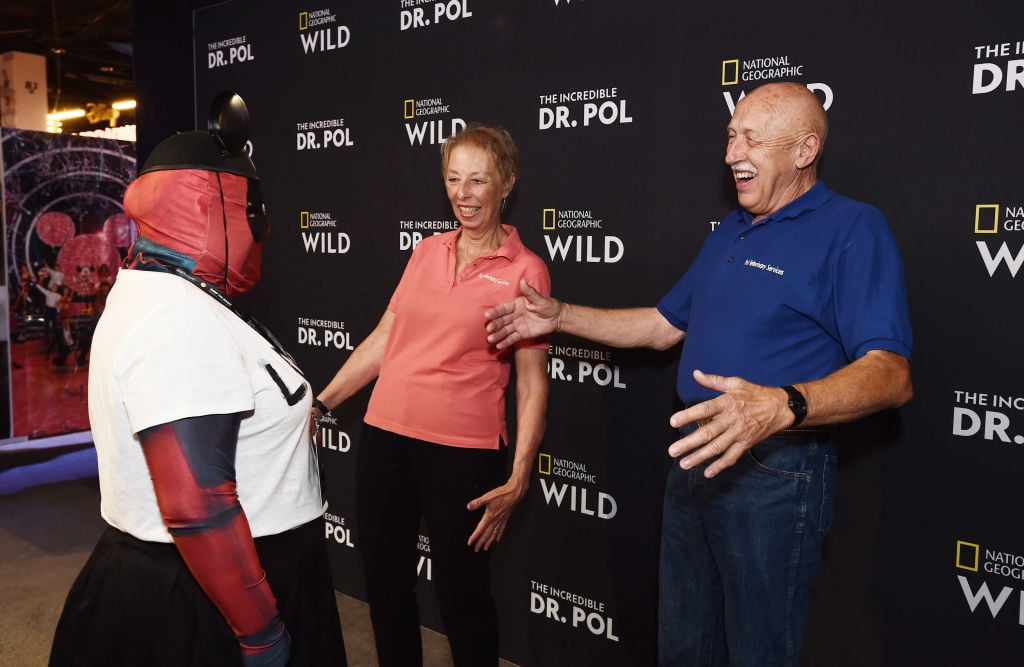 'RECHECK' is a new way for fans to get more of Dr. Pol
Charles Pol, Dr. Pol's son and the executive producer of The Incredible Dr. Pol, posted a huge announcement on YouTube for fans of the show to get even more content from America's favorite veterinarian.
"We have a new show that we have premiering on YouTube Live," Charles said in the video. "Every week, following the premiere of a new episode on Nat Geo Wild, we will be doing a special show for our viewers on YouTube Live called 'RECHECK.' So mark your calendars, that's going to be July 11 at 10:30PM EST, we will be airing the first episode of 'RECHECK.' "
"It's going to be a fun after-show," Charles said, "we'll have special guests, from the episodes, we'll talk to some of your favorite veterinarians, and we'll even have the ability to have fans come on the show, visit the veterinarians and visit with Dr. Pol."
Charles added that to access this new content, fans can either subscribe to Dr. Pol's YouTube page to get reminders of new episodes of "RECHECK" or they can just follow the link from the Dr. Pol Facebook page.
Charles' work as producer on 'The Incredible Dr. Pol'
As a producer on The Incredible Dr. Pol, Charles also appears on the reality show.
As Dr. Pol says in his memoir, Never Turn Your Back on an Angus Cow: My Life as a Country Vet, "Charles was the creator [of the show] and a producer; it wasn't even determined if he'd be on the show. But in small ways at first his role as the comic relief grew and became more important. That's Charles on the screen; the camera brings out that part of his personality."
The new season of 'The Incredible Dr. Pol' is starting soon
The new season of the show begins on July 11. But before it starts, Nat Geo Wild is bringing Pol fans a marathon of The Incredible Dr. Pol.
Charles, in his YouTube announcement, made sure to let fans know about the upcoming new season premiere and the "4th of Pol-y" marathon leading up to season 17.
"I know we've been gone from your lives for a little bit of time," he said "but that's because we're trying to get a lot of new content for you guys. I'm excited to announce the season premiere of The Incredible Dr. Pol on July 11 at 9:00PM EST."
Make sure you catch the "4th of Pol-y" marathon airing from June 29th to July 6, followed by season 17 premiering on July 11 at 9:00PM, all on Nat Geo Wild.
And, right after each new episode this season, head over to YouTube for another episode of the 'REFRESH' aftershow!