'The Incredible Dr. Pol' Reveals Why He Won't Allow Some Clients To Appear on the Show – 'We See That Way Too Much'
Now in its 17th season, Nat Geo Wild's The Incredible Dr. Pol only seems to get more popular with every season.
And its star, Dr. Jan Pol, 77, doesn't show any signs of slowing down, either, in all the farm visits and clients he sees on a daily basis.
The popular veterinarian will see anyone who comes through his clinic's doors. And many of those clients agree in advance to appear on his reality show.
There are situations, however, where the animal doctor has had to refuse to allow certain clients to be on the program. Here's why.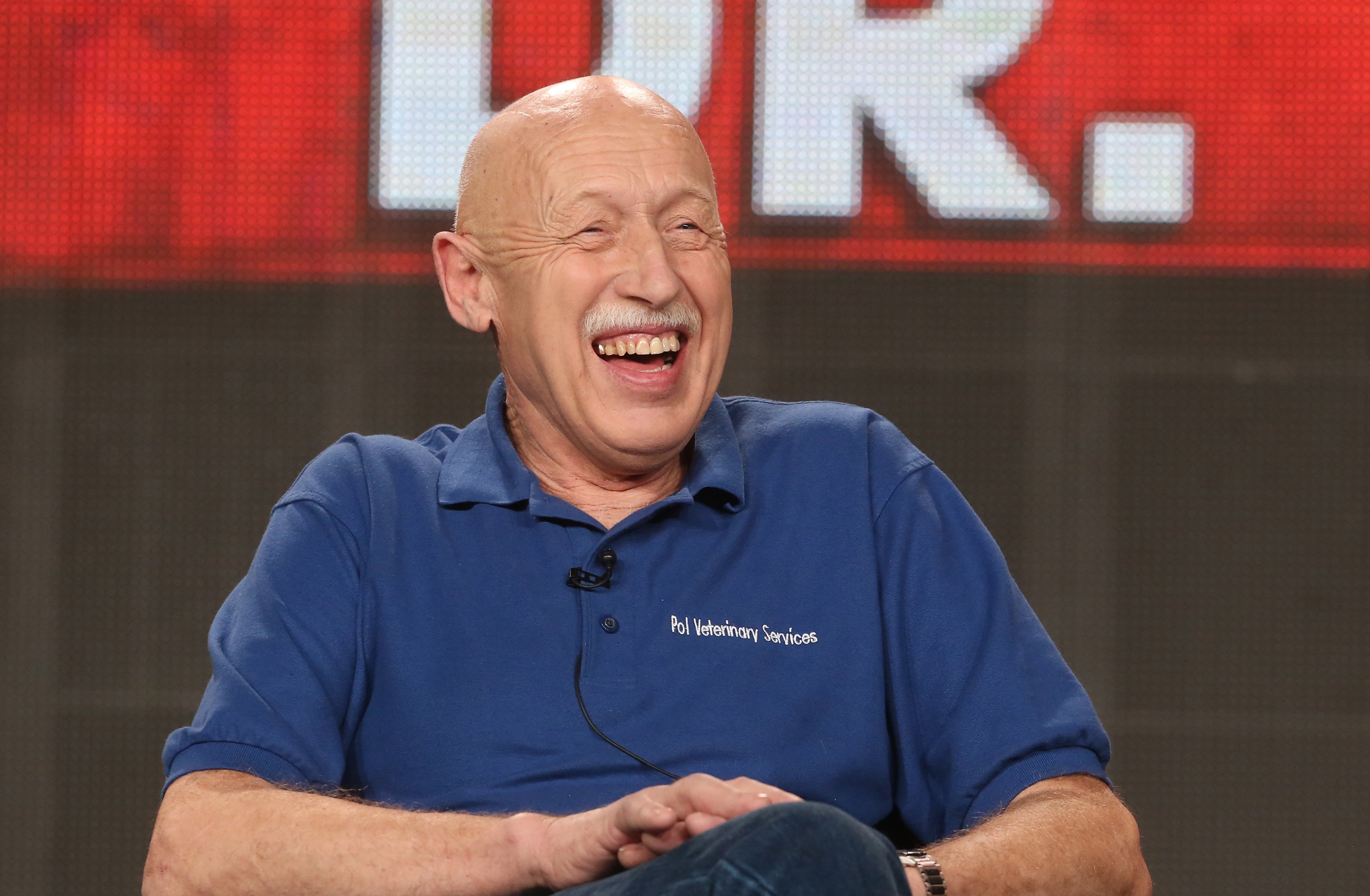 'The Incredible Dr. Pol' is in its 17th season
RELATED: 'The Incredible Dr. Pol': Catch Up With Dr. Emily and What's New for the Popular Veterinarian
The reality show started its current season in July 2020, and wraps up in September. The season after this one, the 18th season, will likely begin in the new year.
Speaking with Animal Radio in April 2020, Dr. Pol opened up about his experience as a country veterinarian.
Considering whether he preferred working with larger animals or smaller ones, the vet expressed that "I guess because I was born and raised on a dairy farm, I do like the bovine/equine part of it. But I do like the small animals because it allows us to do so much more."
"The small animals they have more diseases," he explained. "The horse can be a pet, but we have a lot of Amish here, and for them, the horse is a tool. And for the farmer the cow is a source of income."
A former camera operator's point of view
RELATED: 'The Incredible Dr. Pol': When Dr. Pol Retires, Who Will Run His Veterinary Clinic?
A former crew member on the show opened up about the challenges of filming on the reality show. Particularly, he touched on filming around large farm animals.
"It's nearly impossible to work," he wrote on a previous website of Dr. Pol's. "My hands are slippery wet and there is a constant stream of sunscreen-filled sweat running into my eyes. I can see sweat pouring from the faces of Dr. Brenda and the farmer . . ."
"One of the most incredible things about Dr. Brenda and Dr. Pol is their tenacity to perform veterinary medicine in any condition imaginable," he continued. "They are relentless in their efforts, be it 105 degrees in the shade or -10 degrees in the snow. . . Their passion for animals and medicine is evident in every case they see. It's an honor and a privilege to work with these doctors on a daily basis."
Why Dr. Pol refuses to let some owners appear on the reality show
While many of the doctor's clients give their consent to have their case appear on the program, sometimes the vet has to decline their appearances. It turns out that not that many clients actually make it to the small screen, mostly because so many of the cases are repetitive and routine.
"Probably one in 10 at the most," Dr. Pol in 2018 told Reality Blurred.
If a client wants to be filmed, Dr. Pol explained that their file is tagged so he knows when he walks in to the client's room, "the film crew is going to be there. Then they put the extra lights on in the exam room, and we just walk in and do our work. The camera's always in the way because the rooms are not that big."
Other times, the doctor has to refuse to have the client's case broadcast, mostly to spare their feelings in difficult situations.
This happens mostly, Dr. Pol said, when "people are not taking care of the animal, and we see that way too much. We don't want to say, 'Okay, look at this.' We don't want anybody to look bad, to be honest with you. And sometimes, yes, you see it a little bit. But we don't dwell on it; we don't make it so obvious that it makes the owner feel bad or anything."