'The Incredible Dr. Pol' on What Was 'So Scary' About Working Through the Pandemic
No matter who you ask, it's been a rough year with coronavirus (COVID-19) restrictions in every aspect of life. On The Incredible Dr. Pol, the Nat Geo Wild reality show centered on Dr. Jan Pol's veterinary clinic in Michigan, it's been no different. And it's been no picnic.
The veterinarian opened up about the difficulties his office faced through the year and how his staff has risen to the challenge.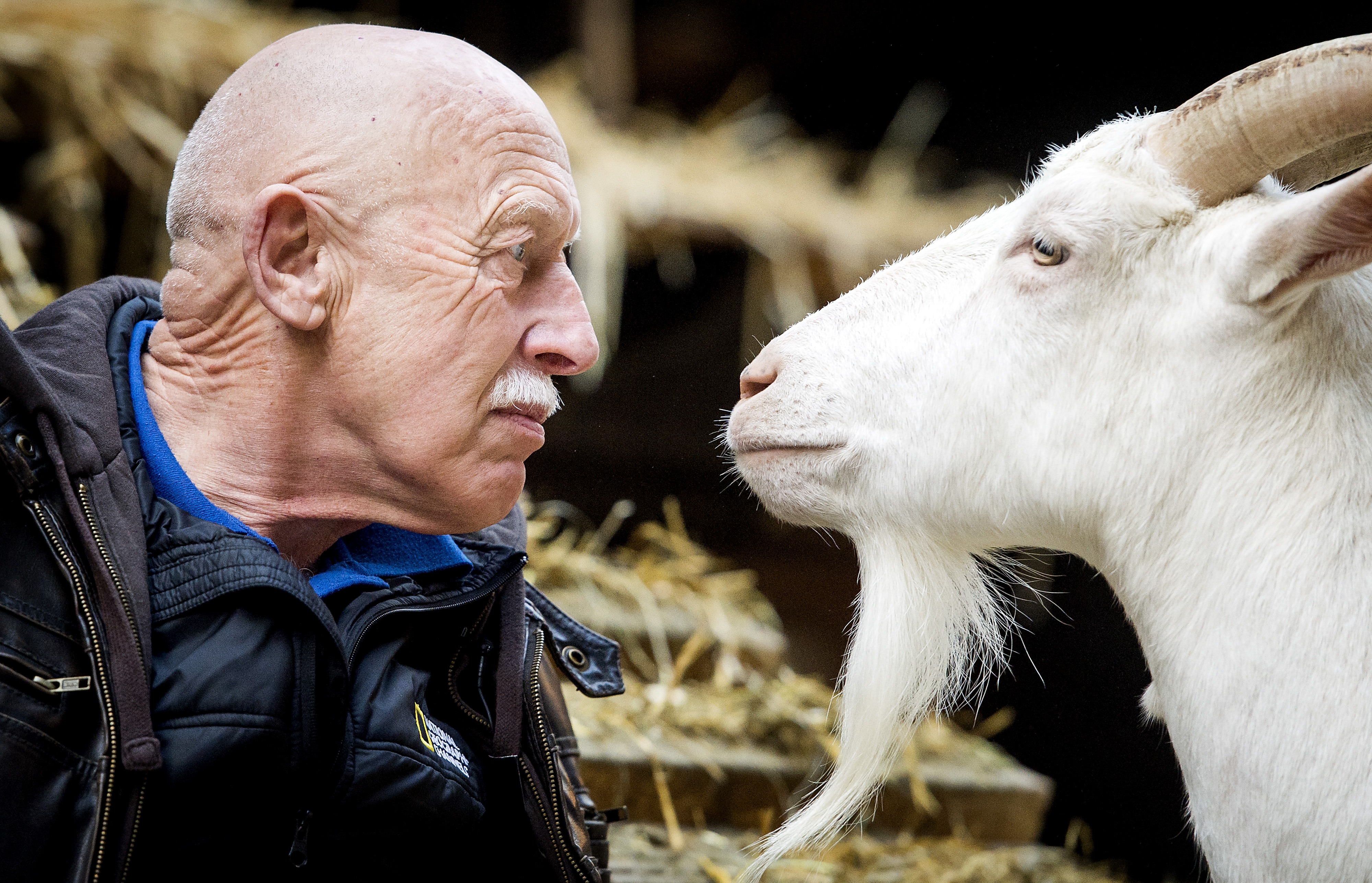 'The Incredible Dr. Pol' starts a new season July 10
The Incredible Dr. Pol's 19th season begins July 10th on Nat Geo Wild at 9 p.m. EST.
The new season finds the doc treating an Arabian horse, a chihuahua injured in a car crash, and two dogs from the same household. During a Facebook Live announcement of the new season, Dr. Pol's son Charles, who is also an executive producer on the series, did his best to calm fans' worries as to whether Pol Veterinary Clinic's most senior staff person Dr. Brenda would be returning.
It seems she was not seen in several episodes of the show in season 18. But Charles made it clear that Dr. Brenda isn't going anywhere.
"Dr. Brenda is not leaving the show," he said. "The new season of The Incredible Dr. Pol premieres July 10 at 9 p.m. on Nat Geo Wild. We really appreciate it, and again Dr. Brenda's not leaving. Dr. Brenda's not leaving — N-O-T, take it to the bank."
Dr. Pol on getting through the pandemic
The veteran veterinarian, who is marking his 50th year in the field this year, told Hollywood Soapbox in January that his staff had been hit by the virus.
"We had a COVID outbreak at the clinic here," Dr. Pol said. "We had four people that came down with it, but everybody got through it very good. We are back working, curbside veterinary medicine, except we had about 6 inches of snow last night, so we have a lot of fun here."
The doctor, whose sunny personality insists "everything will be fine," shared that while the pandemic has had its challenges, the Michigan winters bring their own misery.
"The worst I've seen, many years ago when the winters were a little bit worse, were fat steers actually froze their hide," he said. "These animals are walking with 2-3 inches of snow on their back, and it never melted. When we looked at it, the hide underneath was frozen solid. That's the worst I've ever seen in the winter. Normally you see pneumonia. These animals can stand the Michigan winters very well. They grow more hair than I ever had."
According to his clinic's website, most business is being conducted as has been the norm in many industries: at curbside.
How coronaviruses can affect animals, according to Dr. Pol
Dr. Pol, in a separate conversation with DogTV at the height of COVID-19 restriction measures in 2020, touched on how coronaviruses affect animals overall.
"Corona's been around for a long time," he said. "Thirty-five years ago, we were trying to breed our Great Dane, and it suddenly died at 16 weeks old. And I sent it in, and it comes back, 'coronavirus,' never heard of it. There's coronavirus in dogs, there's coronavirus in cows, and in bats, as far as I know."
The veterinarian explained that at the time his dog contracted the virus, the symptoms were primarily diarrhea. But now, "corona has changed so that it's a lung problem, and that is what is so scary. It changed because it's such a new virus that way. There is no immunity to it.
"The recent thing I heard was of a cat in Belgium that also had corona," he said. "I didn't hear anything about the cat being sick." Dr. Pol said he cautioned his clients from allowing their dogs to mingle with other dogs.
"Because if somebody has corona and he coughs, those particles can land on the dog," he explained. "If you pet that dog and then touch your face, you can get corona through the animal."
RELATED: 'The Incredible Dr. Pol' Explains 'The 1 Thing a Vet Should Never Do, Under Any Circumstances'