'The Incredible Dr. Pol' Star on Growing Up in the Nazi-Occupied Netherlands – 'These Weren't TV Nazis'
Just a young boy in the Netherlands in the 1940s, Dr. Jan Pol of Nat Geo Wild's The Incredible Dr. Pol saw his share of hardship and deprivation living among Nazi soldiers during World War II.
In his recollection of this difficult era in his life, and certainly the world at the time, the resilience and unflagging industriousness the 77-year-old veterinarian is known for shines through.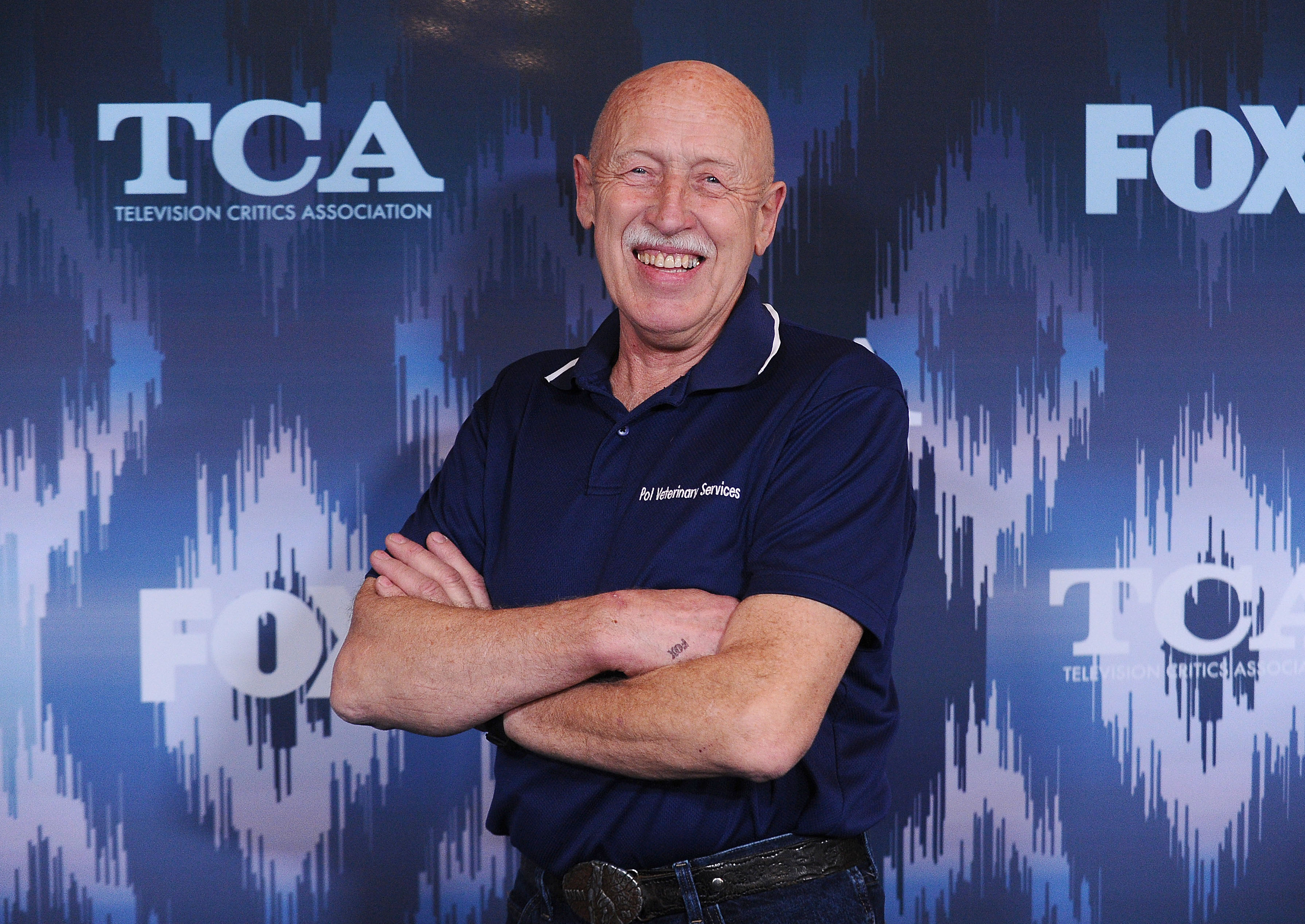 Dr. Pol grew up on a farm
Dr. Pol grew up on a dairy farm, where he was responsible for many of the animals – cows, chickens, goats. Even at his young age, under 10, Dr. Pol was expected to do his part on the busy farm.
"I was the youngest of six raised on a dairy farm in the Netherlands, so, yes, I would have liked to become a farmer," Pol told Hollywood Soapbox in 2016. "But there's not enough land in the Netherlands. And when my brother needed help, actually the veterinarian picked me up to deliver piglets at my brother's place. That was a lot of fun. Then I said, 'Well, if not a dairy farmer, I'll be working with large animals.' "
Dr. Pol's farming childhood prepared him to become a rural veterinarian
It was his upbringing on a farm that uniquely equipped the veterinarian to understand the life of those who rely on their land for their livelihood. A sick cow or horse to a farmer can mean ultimate economic devastation. Simply put, Dr. Pol is intimately familiar with farm life, its ebbs, flows, and challenges.
And he's not willing to allow a small thing like his age to stop him from treating farm animals – and smaller critters – for as long as he's able.
"[T]hank goodness we don't have mandatory retirement here, so, yes, as long as I can do it and the farmers and the clients depend on me, I'd like to keep going," Dr. Pol said. "How long that is, I don't know."
His recollection of living among Nazis
Dr. Pol, in his 2015 memoir, Never Turn Your Back on an Angus Cow: My Life as a Country Vet, revealed for the first time his family's experience living under the Nazi regime during World War II. It is a fascinating glimpse into one family's brave response to bigotry and intimidation.
"During the war we were not allowed to own anything; everything belonged to the occupier," Dr. Pol wrote. "All the production was for the benefit of the occupier. These weren't TV Nazis; they were the real thing. These people were very dangerous."
"They would come and inspect your farm, and if you got caught hiding anything, the best thing that would happen is they would take you to prison for a few years."
The family hid a calf or other food in order to ensure they would have some kind of sustenance for their own future. And, at other times, they would hide the most vulnerable among those of their village.
"In those times, it wasn't just livestock that we hid," he recalled. "For a time, we sheltered a young Jewish boy who was somewhere between my age and my next oldest brother, who was seven years older than me. There was also a Jewish family hiding in a little shed, which wasn't more than a deer-blind, in our woods. All the local people brought them food and the Nazis never found out about them. . . My parents never turned away one person."