'The Incredible Dr. Pol': The Pols Launched Their Own Line of Incredible Pet Food
Find out more about NatGeo WILD's 'The Incredible Dr. Pol' and his newest enterprise: pet food!
As if their No. 1 NatGeo WILD program, The Incredible Dr. Pol, weren't enough, Dr. Pol has entered the prepared meal market for pets. And it makes perfect sense.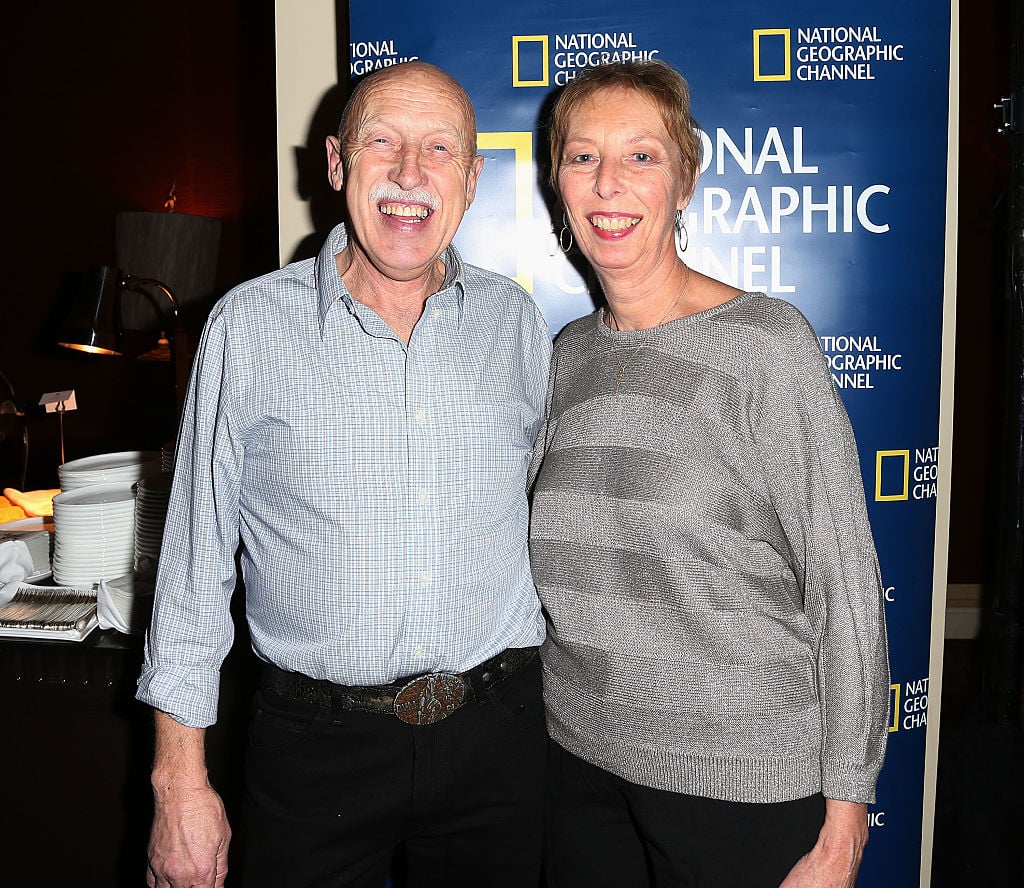 Dr. Jan Pol has professionally raised animals and pets for decades and knows what animals – dogs, cats, farm animals, etc – need to live and flourish.
Find out more about the Pol family's endeavor and where you can buy Dr. Pol's products for your pet!
Dr. Pol, his wife Diane, and how they set up their clinic
The Pols started their veterinary services practice in the 1980s, servicing the animals and domestic pets of local farmers and residents in their Michigan community. They have built their business on a philosophy of being of service and of offering excellent care at an affordable rate. Not an easy task for any veterinarian. Dr. Pol has a pet philosophy, as well, as it relates to raising compassionate human beings.
Dr. Pol spoke with dvm360 in 2016, saying "What I like to see is kids growing up with animals. First of all, if they have a cat or a dog and mom or dad is scolding them, they can go over there and cry in their fur. Also, when they're very young and crawling around on the ground with the animal, they're less apt to have allergies later in life."
"Third of all if they do something to hurt the animal – pull on the tail or whatever – that animal will tell them, 'Don't do this. It hurts.' . . . I find that kids who grow up with animals make better adults. This is why I want to keep pet ownership affordable."
The Pols' fame late in life
The Pols are a hard-working veterinary family. Even with their children – Diane, Charles, and Kathy – it's been all hands on deck in helping out on farm calls to sick animals. But the 77-year-old vet could never have dreamed that part of the plan was for him to become a celebrity in the second part of his life. With his outgoing and sunny personality, he's eased into the role quite well.
In a 2018 conversation with The Chicago Tribune, his wife Diane talked about her husband's sudden fame, saying " . . . we . . . have [fans] who want to come and meet him."
"Some have just showed up at the clinic. And they were surprised it was a real clinic, that it's not a set. But they'll just stop in and we have to tell them, 'Dr. Pol's not here, he's out doing farm calls' or 'This is his day off,' and they'll say, 'But we drove seven hours to see him!'"
The Pols' new pet food line
And now the Pols have introduced Dr. Pol Dog and Cat Food. Dr. Pol said on his Facebook page in December 2019, "We're proud to introduce the first line of Dr. Pol's Veterinarian Inspired Recipes. We hope your dogs love it as much as ours do!"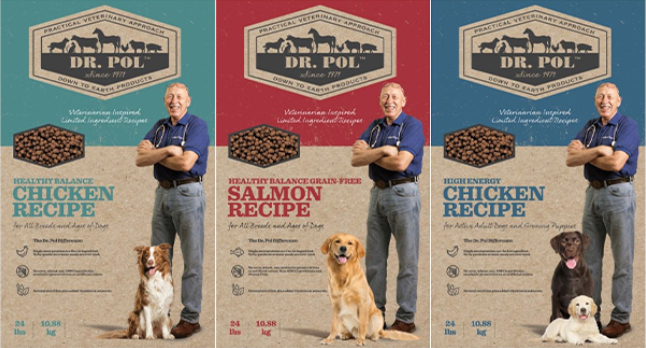 The Facebook post launching his pet foods concluded by saying Dr. Pol's products can be found on Hearty Pet and Amazon.
Dr. Pol said in his statement at the release of his pet food line, "I'm excited to incorporate the insights I've learned in my many years of veterinary experience, collaborating with great companies to develop an affordable and practical line of animal products that are unique to the marketplace."
Read more: 'The Incredible Dr. Pol': The Real Reason Dr. Emily Left