'The Incredible Dr. Pol': The Romantic Way the Vet and His Wife Met and Fell In Love
Dr. Jan Pol can definitively say that the reality show based on the ins and outs of his veterinary service has been an overwhelming success. In fact, his animal clinic, Pol Veterinary Services, is his community's dependable place to take any creature for any medical needs, seeing over 20,000 clients in his 40-plus-year career.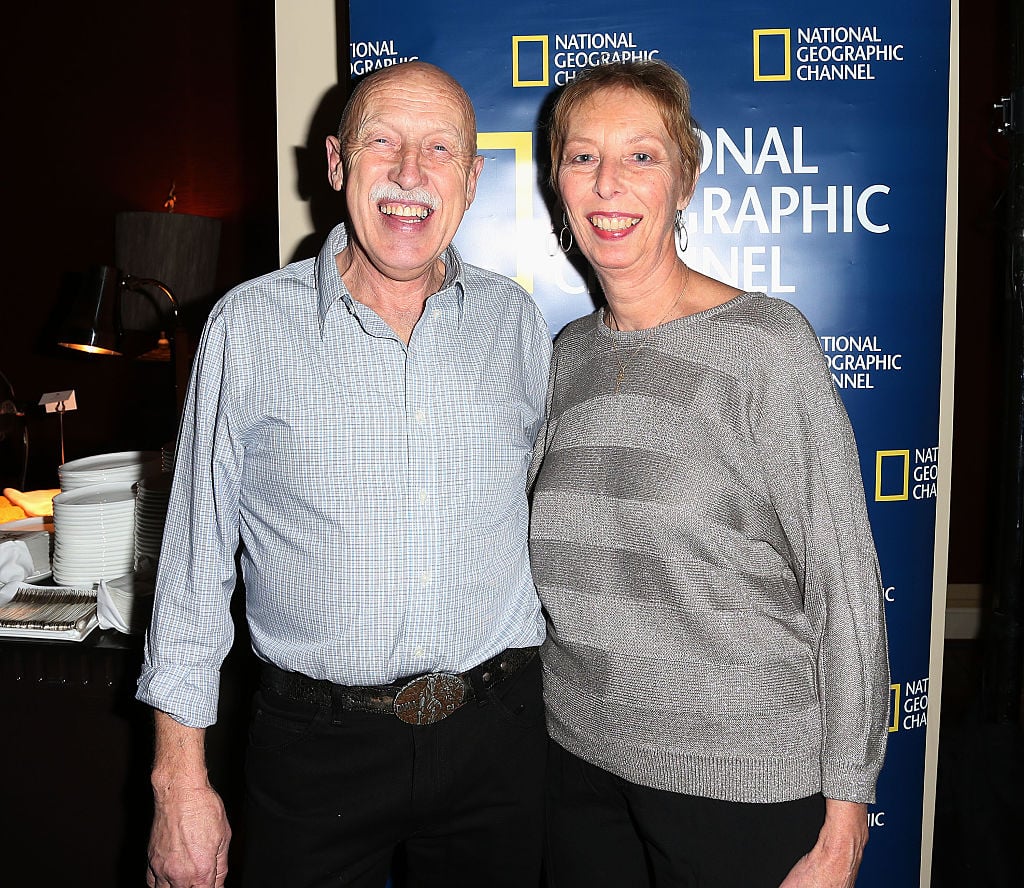 But, as the saying goes, behind every good man is a great woman. In this case, an incredible woman, Dr. Pol's wife, Diane Pol.
Find out more about this extraordinary couple's love story and how they met and came to build the little veterinary hospital that could.
Dr. Pol's journey to becoming a veterinarian
Born in the Netherlands, Dr. Pol attended Utrecht University Veterinary College in the 1970s and studied hard to become an animal practitioner.
"I was the youngest of six children on a dairy farm in the Netherlands during World War II. When I was 12 years old, the local veterinarian had me come along to my brother's farm to help with some small sows that were farrowing."
"That was the beginning of my interest in veterinary practice and I subsequently worked toward pursuing a veterinary medicine degree."
"In 1954, my youngest sister moved to Ontario, Canada, and I became an exchange student in Michigan during 1961 to 1962, which allowed my parents to visit my sister in Canada. When I began studies . . . , we were told that it would be impossible to practice in that country. As it turned out, of a dozen classmates, I am one of two that actually went into veterinary practice."
The Incredible Diane Pol
Diane is a 100% partner at the animal clinic and although she does not help to treat the animals, it is her administrative know-how and organization that keeps the busy clinic moving smoothly.
"My first experience after graduating was working for a veterinarian in Harbor Beach, Michigan," Dr. Pol told Today's Veterinary Practice in 2012. "However, my wife, Diane, and I were eager to start our own practice here in Weidman, Michigan. When the practice opened in 1981, 80% of our practice was dairy, with the remaining 20% equine and small animals."
"We worked out of a room built in the corner of the garage until the practice outgrew that small space. Diane and I managed to buy more property next door and build a clinic—a double-wide trailer, which was all we could afford with interest rates close to 20%."
How the Pols met
Before marrying his wife Diane, Dr. Pol considered moving to New Zealand to open up a veterinary practice. But his plans changed after meeting his life partner.
Diane and Jan Pol met when he was a foreign exchange student at Mayville
High School in 1961 during her senior year. They kept up a correspondence after he returned to the Netherlands. After a while, Dr. Pol asked Diane to come and meet his parents. At that point, they knew their relationship was beyond pen pals and that they wanted to marry.
Eventually, the couple married in 1967, continued living in the Netherlands for a few years more, and finally moved back to Michigan.
Diane earned a Special Reading master's degree wand was a reading teacher until 1981 when she left teaching to help Dr. Pol run his business and care for their children.
She really is an incredible partner!
Read more: 'The Incredible Dr. Pol': The Real Reason Dr. Emily Left