'The Incredible Dr. Pol' Was Bowled Over by a Doberman Client: 'How Did You Get Him That Way?'
If you're a fan of Nat Geo Wild's The Incredible Dr. Pol, you know that Michigan veterinarian Dr. Jan Pol isn't easily impressed. He's seen it all in his 50 years as a veterinary professional.
It was extraordinary, then, to see Dr. Pol almost speechless at the behavior of one very impressive Doberman client.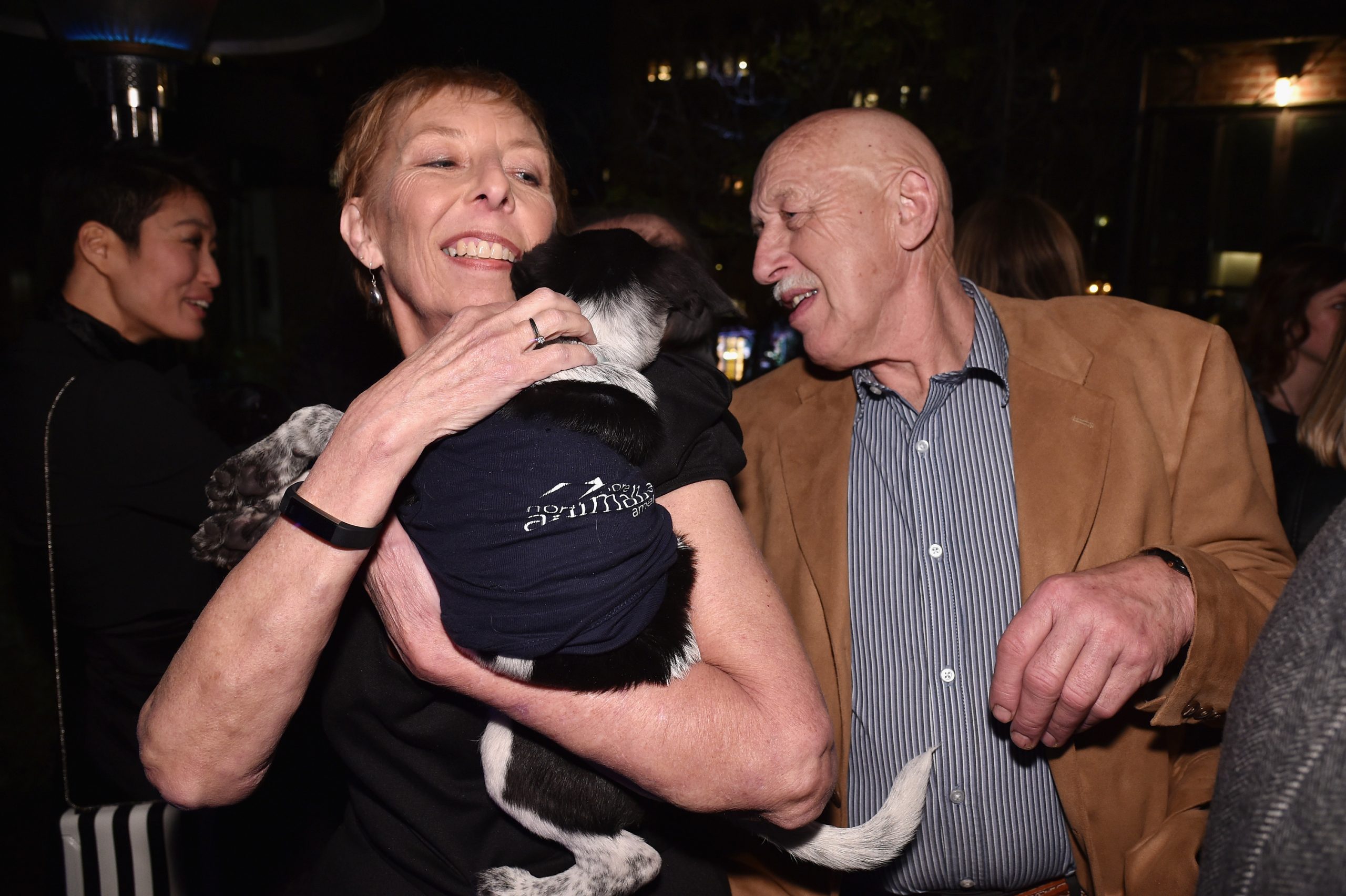 The veteran vet's encounter with a Doberman
One client case Dr. Pol recently aired was that of Bulldozer the Doberman. His owner brought her large black-and-brown dog in for "a swelling in his upper jaw," which in the YouTube clip, she explained "kept getting bigger and bigger." By the time Dr. Pol was examining Bulldozer, the swelling had increased even more.
The vet sat down and began probing the area of the dog's mouth with the growth. "This probably will get bigger," he told the client, then to Bulldozer, 'Say AAH." As it turned out, the canine's issue wasn't anything more than a bad tooth, a growth of tartar, explained as a "hardened mix of saliva, food, and bacteria" on his gums. "It's easy to see, there's a bad tooth," Dr. Pol observed. Since the tooth wasn't infected, there was no need at that moment to extract it.
The doctor decided, since it was a matter of tartar buildup, to clean up Bulldozer's teeth a bit. And he approached the dog carefully with his metal file.
Dr. Pol cleans a Doberman's teeth, carefully
Let's be real: the Doberman breed has a reputation (that's likely been perpetuated in films and television programs) as potentially vicious and violent. So when Dr. Pol began dealing with Bulldozer, he was very pleasantly surprised and dare we say, impressed?
As the doctor approached Bulldozer to chip away at his tartar, he noted, "Some dogs let me, some dogs don't, but then again I'm not scared of big dogs."
In his commentary on Bulldozer, Dr. Pol expressed his admiration for the animal and his owner, who had done an amazing job rearing such a compliant creature. "Many dogs do not allow anybody to touch the teeth with something metal," he said.
Bulldozer bowled over Dr. Pol
Bulldozer, however is not "many dogs." The Doberman sat through the procedure with patience, tolerantly waiting for the doctor to finish up. He seemed almost human.
"He just stood there and let me pop the tartar off his teeth," Dr. Pol said. "Like no. Nothing. Like us at the dentist, just sit there, open your mouth, and don't move."
Dr. Pol had to ask Bulldozer's fur mom the secret to her sweet-natured companion and handed her his highest praise. "How did you get him that way? My compliments." Her reply made all the sense in the world: "Love."
Before leaving the dog's owner, Dr. Pol bowled viewers over: he's rarely that impressed with an animal's behavior, but Bulldozer truly was impressive.
"You don't know how big of a compliment I want to give you," he told her. "Because many of these are just hyper dogs. Sometimes I wish all dogs were like this."
RELATED: 'The Incredible Dr. Pol': The Most Overlooked Cast Member