'The Incredible Dr. Pol': What Does Charles Pol Do For A Living?
Charles Pol is Dr. Pol's son and his handy sidekick on the veterinary reality show. But what exactly does he do for a living?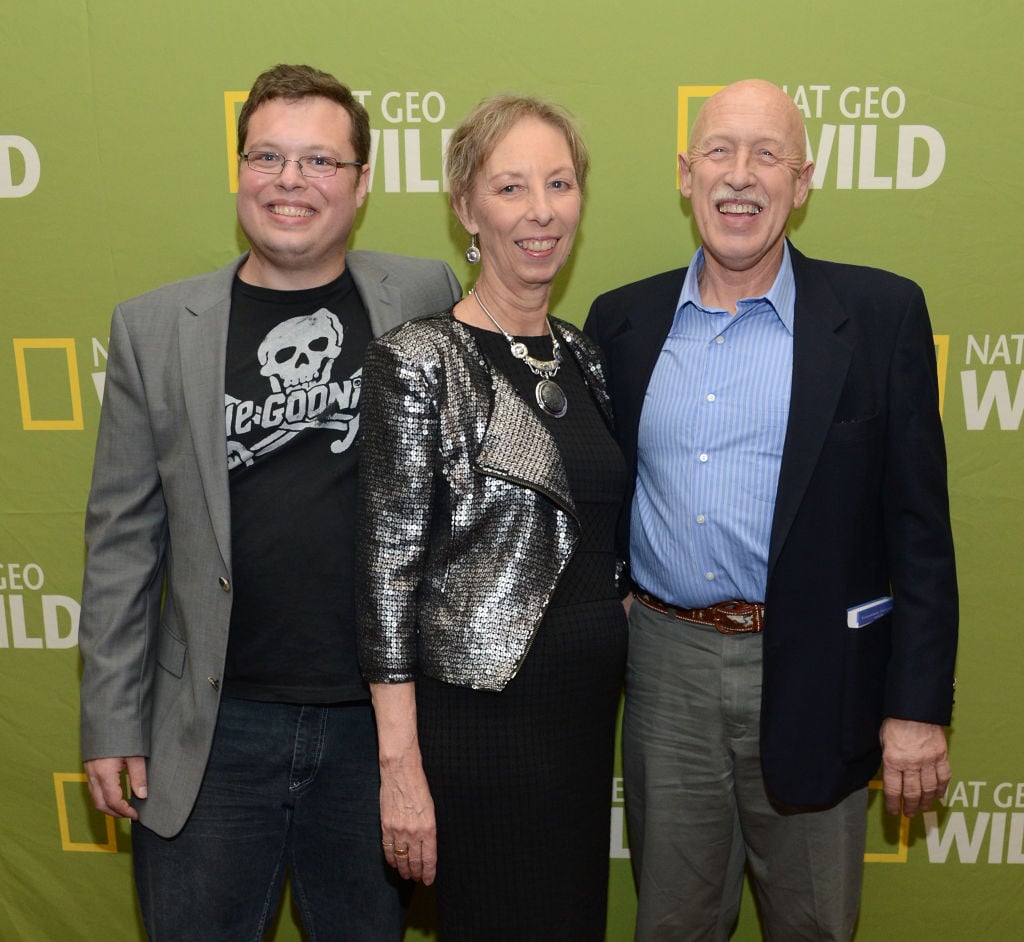 Here's what we know about the younger Pol's vocation.
How Charles convinced his dad to do a show
Charles Pol had been working in Nickelodeon in the early 2000s and had been trying to sell reality show ideas to the network. None of his ideas stuck and he was asked to come back with more original ideas.
As Dr. Pol relates the story in his book, Never Turn Your Back On An Angus Cow, "In 2009, Charles, who had moved to Hollywood to be in the entertainment industry, thought that people might be interested in a television reality show about a farm vet. I asked him who he thought might be interested in watching an old man who speaks with a funny accent putting his hand up the back end of a cow."
Charles convinced his father, Dr. Pol said, by saying the magic word: farmer.
"You're dealing with life and death all the time," Charles pointed out to his father, "and doing it with patients who can't tell you where it hurts. Besides, you're a character.' . . . But when he also pointed out that we would be telling the story of American farmers in the Midwest, that got me intrigued. I come from a farming family, I know how difficult that life can be, and I know that is a story very worth telling."
Charles' vision for 'The Incredible Dr. Pol'
Although Dr. Pol took some convincing, his son Charles seems to have seen all along what he knew NatGeo WILD and the right audience would see in his dad: a hardworking and dedicated country farmer with integrity and a great sense of humor.
"What makes all of the wonderful things that have happened to us even more enjoyable is the fact that our success is all Charles' doing. It was his vision. He was the one who believed his father was strange enough that other people would find him entertaining. . . I don't kid myself . . . The reason our show has been so successful isn't because of my good looks, my clever jokes, or my sophisticated demeanor."
"It's because the whole audience and I share one very important bond: We love and care about animals and want them to be as healthy and pain-free as possible."
Charles Pol's job is this
So what does Charles do for a living? He's a producer on The Incredible Dr. Pol and, although it wasn't planned at the beginning of the series, he appears in the reality show, as well.
As the doc says with great affection in his book, "Charles was the creator [of the show] and a producer; it wasn't even determined if he'd be on the show. But in small ways at first his role as the comic relief grew and became more important. That's Charles on the screen; the camera brings out that part of his personality."
Read more: 'The Incredible Dr. Pol': What Is His Net Worth and What Is the Veterinarian's Ethnicity?