'The Incredible Dr. Pol': What Is It About the Animal Doctor That Viewers Connect With?
Now entering its sixteenth season this Saturday, Jan. 11, The Incredible Dr. Pol hasn't lost one iota of steam. In fact, the reality show following Dr. Jan Pol, the hard-working 77-year-old veterinarian of large and small animals, and his staff seems to pick up more and more viewers.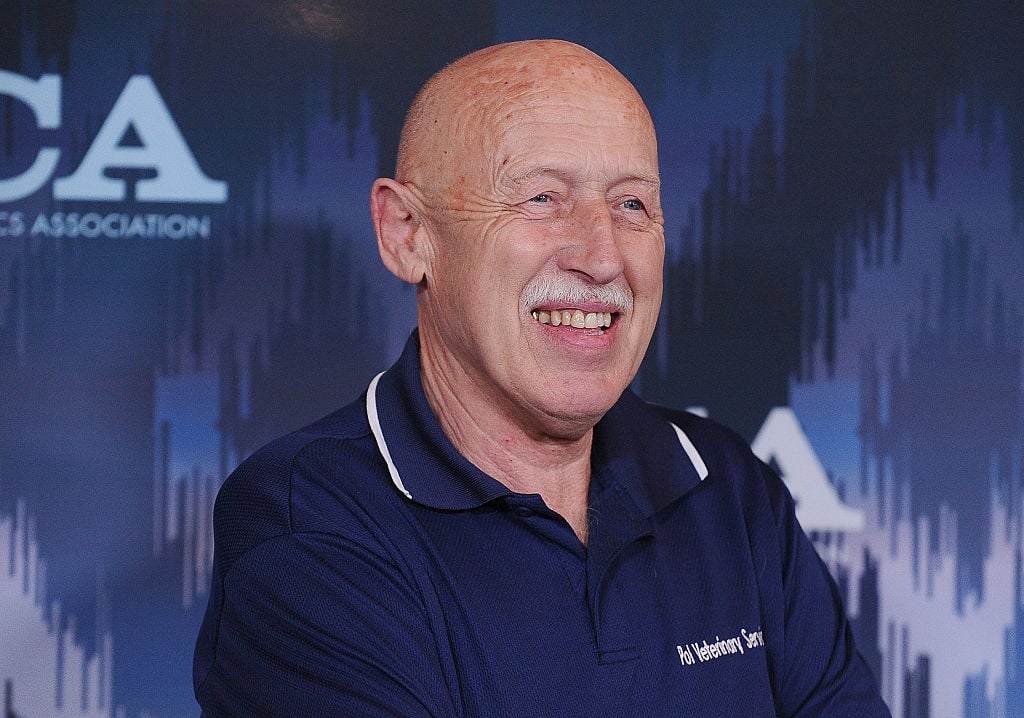 Just what is it about this animal doctor that many find so addictive?
Here's what we know about Dr. Pol and how his show has taken off to the heights it's achieved.
Dr. Pol didn't want to do the NatGeo WILD show
When his son, Charles, brought up the idea of doing this program, Dr. Pol just couldn't see the potential that Charles did. He felt that he, a 70-year-old country veterinarian treating large and small animals, covered in cow manure, blood, and dirt, simply could not be of much interest to any audience.
The Chicago Tribune asked the Netherlands-born doctor in 2018 if he had had any reservations about doing the series.  "Well, no. [Charles] is my son and if I can help him I will. We never thought anything would come out of it. Sure, you can film us. Do it! Charles said, 'Dad, don't look at the camera. Don't do anything for the camera, your work is interesting enough.'"
"And I said, 'Charles, who is going to want to watch me? I'm an old guy, I do things my way and — I've said this so many times — we will be criticized. And who wants to watch me do my work? It's dirty.' And he said, 'You never know.'"
How right Charles was. The Incredible Dr. Pol is NatGeo WILD's top-rated program and is going strong into its sixteenth season this week.
Viewers love Charles and the rest of Pol Veterinary Clinic's staff
Charles is one of the producers of the program, and on staff at the Veterinary Clinic. He helps his father out with the horse castrations and the calvings, and every other large animal medical needs that come up. They're a team and they ride out to farms together with Charles riding shotgun almost every time.
While Dr. Pol is clearly the one in charge in this clinic, especially since it carries his name, Charles has a comic relief feel to his appearances on camera, just trying to keep up with his dad in every sense of the phrase.
The other doctors, Drs. Emily and Brenda, are incredibly cool and unflustered no matter the situation. Dr. Emily shared on Dr. Pol's website the most disgusting thing she's ever encountered as a vet. For Dr. Emily to say that anything disgusted her, it had to be absolutely revolting. It was.
"When I was pregnant with my first child and still in the morning sickness stage, I was called out for a sheath cleaning on a horse. Luckily, I put on a long sleeve globe and went in about elbow deep into the sheath. When I pulled my arm back out, the glove was covered and squirming with maggots."
Viewers adore 'The Incredible Dr. Pol'
Perhaps it's all the muck and farmland, but there's just something about watching this reality show that hooks viewers in and keep them coming back for more. Dr. Pol feels it's that the staff on the show keeps it all real. Nothing is sanitized for the camera.
As he told MLive Michigan in 2017, "Being honest with people is what counts," Pol said. "I live by the golden rule: I treat others like I want to be treated. I refuse to do anything to an animal for the show. We talk and we have fun together. Nothing is done for the show to make it more popular, so what you see is real. That's why the show is so popular."
Dr. Pol will surely keep on keeping it real. It will be exciting to see how the show continues to evolve in its upcoming new season.
Read more: 'The Incredible Dr. Pol': How the Veterinarian Handles Fame-Hungry Clients