'The Incredible Dr. Pol': Where Did Dr. Jan Pol Receive His Veterinary Degree?
Dr. Jan Pol of Nat Geo Wild celebrated recently the 50th anniversary of his career as a veterinarian. His sudden fame on the reality show has inspired countless viewers to pursue their own careers in veterinary medicine. Here's where the rural Michigan doctor earned his veterinary degree.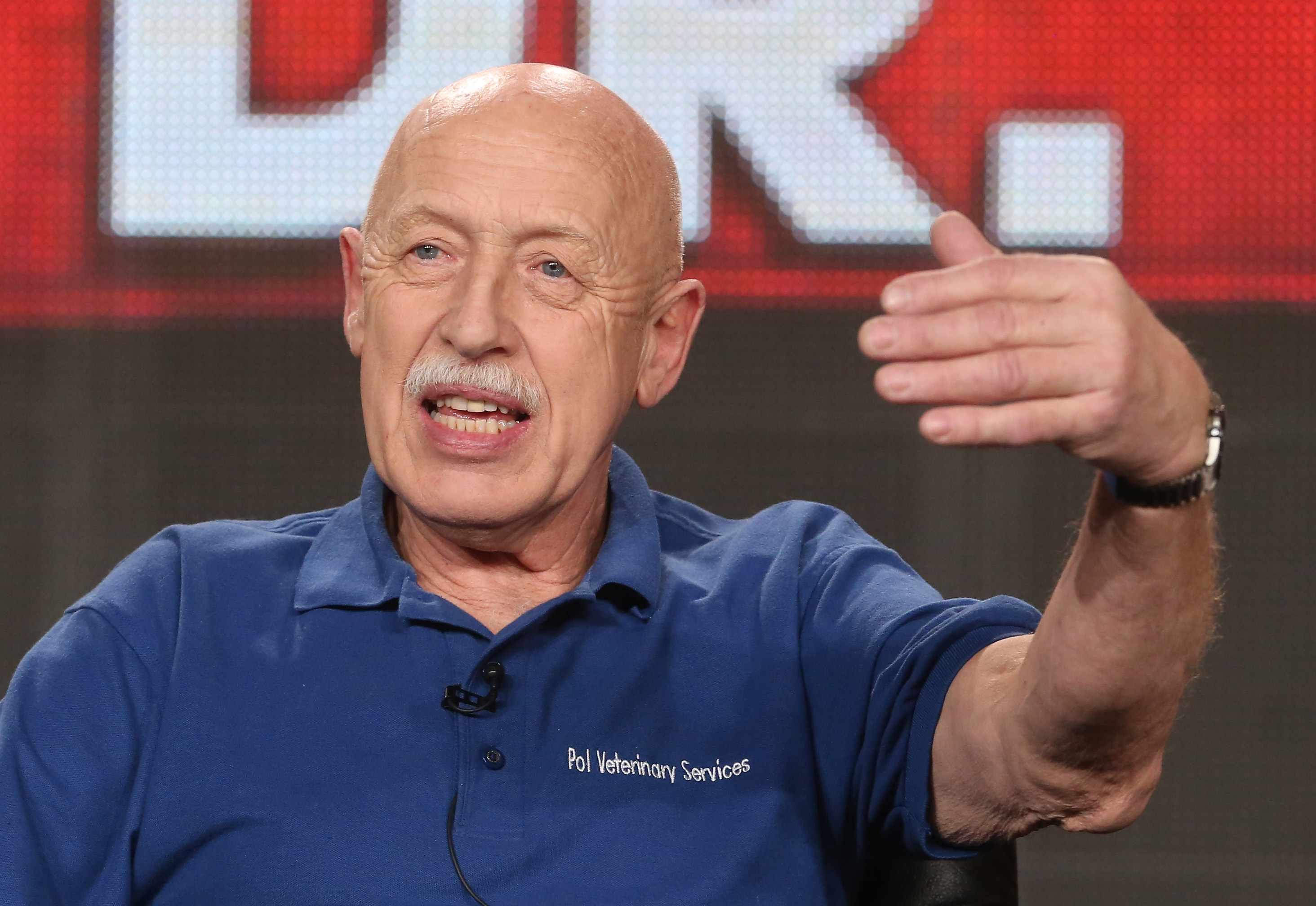 Dr. Pol grew up in the Netherlands
Dr. Pol was raised on a dairy farm in the Netherlands, where he was responsible for many of the animals – cows, chickens, goats. Even at his young age, under 10, Dr. Pol was expected to do his part on the busy farm.
"I was the youngest of six raised on a dairy farm in the Netherlands, so, yes, I would have liked to become a farmer," Pol told Hollywood Soapbox in 2016. "But there's not enough land in the Netherlands. And when my brother needed help, actually the veterinarian picked me up to deliver piglets at my brother's place. That was a lot of fun. Then I said, 'Well, if not a dairy farmer, I'll be working with large animals.'"
The veterinarian received his degree in his homeland
In his memoir Never Turn Your Back on an Angus Cow, Dr. Pol explained that he received his veterinary degree at Utrecht University in the city of Utrecht in the Netherlands.
"Utrecht University's School of Veterinary Medicine is the only vet school in the Netherlands," Dr. Pol wrote. "It's a six- or seven-year course that emphasizes what are known as large animals, basically farm animals. The emphasis in all of our courses was on keeping livestock healthy and productive so farmers could make money. The school was very difficult."
Dr. Pol explained that college was free to anyone living in that country, but that didn't mean staying in college was easy for students.
"In the Netherlands, if you graduated high school you were entitled to go to college," he said. "We paid only room and board; there was no tuition. But because of that system, they made the school very, very hard to weed out people. On my first day, there were three hundred new vet students sitting more than one to a seat in the classroom built for one hundred people. By the second year, more than half of them were gone. Of the dozen friends I started with, only two of us made it into a regular animal practice."
One of Dr. Pol's own staff vets was inspired by the reality show star
Dr. Ray Harp joined the staff of Pol Veterinary Services in 2019. He told Dr. Pol and his son Charles on an episode of their YouTube show, Recheck, his journey in deciding to become a veterinarian. As it turns out, he and his wife regularly watched The Incredible Dr. Pol and it had a part in his choice.
"Well, when I was deciding whether or not I should go to vet school, we were actually watching Dr. Pol," Harp said. "And my wife said, 'I think you should just go ahead and apply. That looks like a lot of fun.' So, that's how I ended up going to vet school and I graduated. She had been checking the want ads for me and it turned out that Dr. Pol was hiring."
The pair were living in Kansas City, where Harp was working at an animal hospital. It was there that he decided to pursue his doctorate in veterinary medicine at Kansas State University.
"So we came up and visited and everything worked out and here we are," he said.