'The Incredible Dr. Pol': Why Dr. Jan Pol Likes Hiring Vets With Small Hands
If you're a fan of Nat Geo Wild hit The Incredible Dr. Pol, you might be wondering about his criteria for hiring the staff of veterinarians at Pol Veterinary Services.
One of his preferences? Small hands are great to have on the job. Here's why.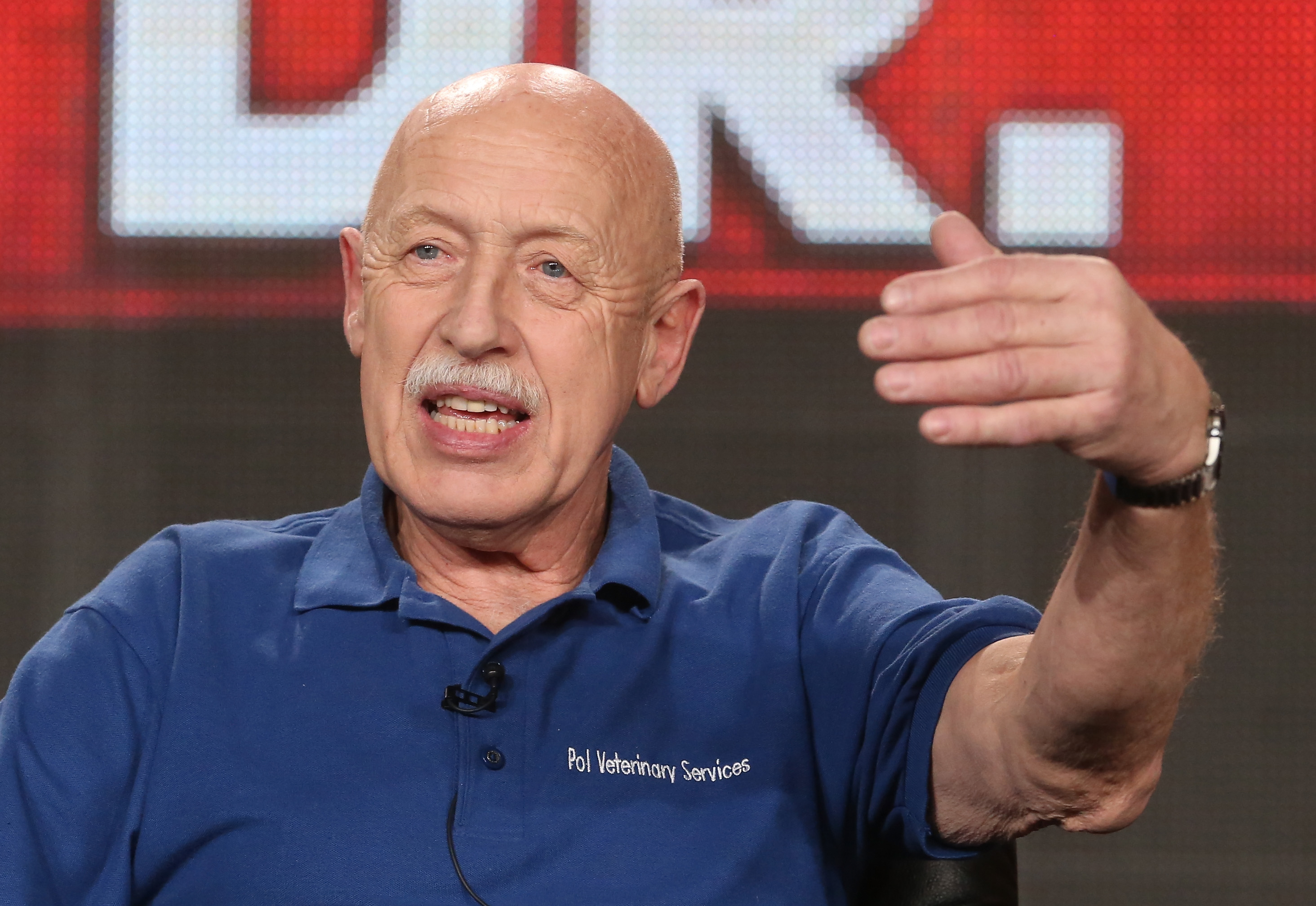 Dr. Pol never thought anyone would want to watch him put his arm 'up a cow's behind'
When Dr. Pol's son, Charles, approached him about creating a reality show for the National Geographic network about a day in the life of a veterinarian, the vet's answer was 'Who would want to watch me stick my arm up a cow's behind?'
It seems that millions of people do. The Incredible Dr. Pol is one of the network's biggest hits.
"It's a family show for all ages," Dr. Pol told TVBrittanyF in Sept. 2020. "Diane and I go to church. We treat others like we want to be treated. And it's the positive message that comes through the show that people really love."
The Incredible Dr. Pol's fans seem to enjoy watching the day in and day out life at the busy Michigan clinic.
"This is what we hear from all our fans," Dr. Pol added, "'Oh, it's so nice to see that the family all gets along good together, [that they] have fun together. That the people in the clinic are almost like family.' This is what our fans really like."
Dr. Lisa Jones is one of the clinic's newest staff vets
RELATED: 'The Incredible Dr. Pol': The Most Overlooked Cast Member
In a conversation with his son, Charles, and one of his recently hired staff veterinarians, Dr. Lisa Jones, Charles asked Dr. Jones to describe her experience having been home-schooled and how it prepared her to achieve her dream of becoming a veterinarian.
Dr. Jones replied, "I think [home-schooling] was a very unique experience; we had a lot more flexibility in our schedule. If we had a nice day outside, we could all go out and stare at flowers and identify roots for science class.
"We were able to go on some pretty cool field trips and see a lot of the country."
Why Dr. Pol thinks having small hands can only help a veterinarian
Dr. Pol, born in the Netherlands in 1942, revealed that it helps for vets to have received good training – and to have smallish hands.
A Cornell University graduate, Dr. Jones added, "I think my education set me up pretty well to get where I want to go. Cornell was my first choice for vet school and I was able to get in there, which was pretty amazing."
Aside from her stellar education, as Dr. Pol pointed out, "Dr. Lisa has very tiny hands. Goats and sheep are large animals. She has helped a lot of obstructive problems with goats and sheep and can do it with the little hands.
"I really appreciate her. I think she does a fantastic job."
With a twinkle in his eye, Charles asked him, "Are small hands a qualification or something you look for in a vet?"
"No," Dr. Pol said, "but if you look at my hands and you look at Dr. Lisa's hands, it's a lot easier for her hands to go into the small ruminants than my hands going in there."