'The Incredible Dr. Pol': Why Many Veterinarians Find the Nat Geo Wild Show Controversial
Nat Geo Wild's The Incredible Dr. Pol is wildly popular, with nonstop ratings especially during the network's epic Dr. Pol marathons.
Even now, as the show is ready to launch its seventeenth season, it shows no signs of slowing down.
As much of a ratings success as the veterinary reality show is, it most definitely has its detractors who aren't shy about making their dismay with Dr. Pol and the show known.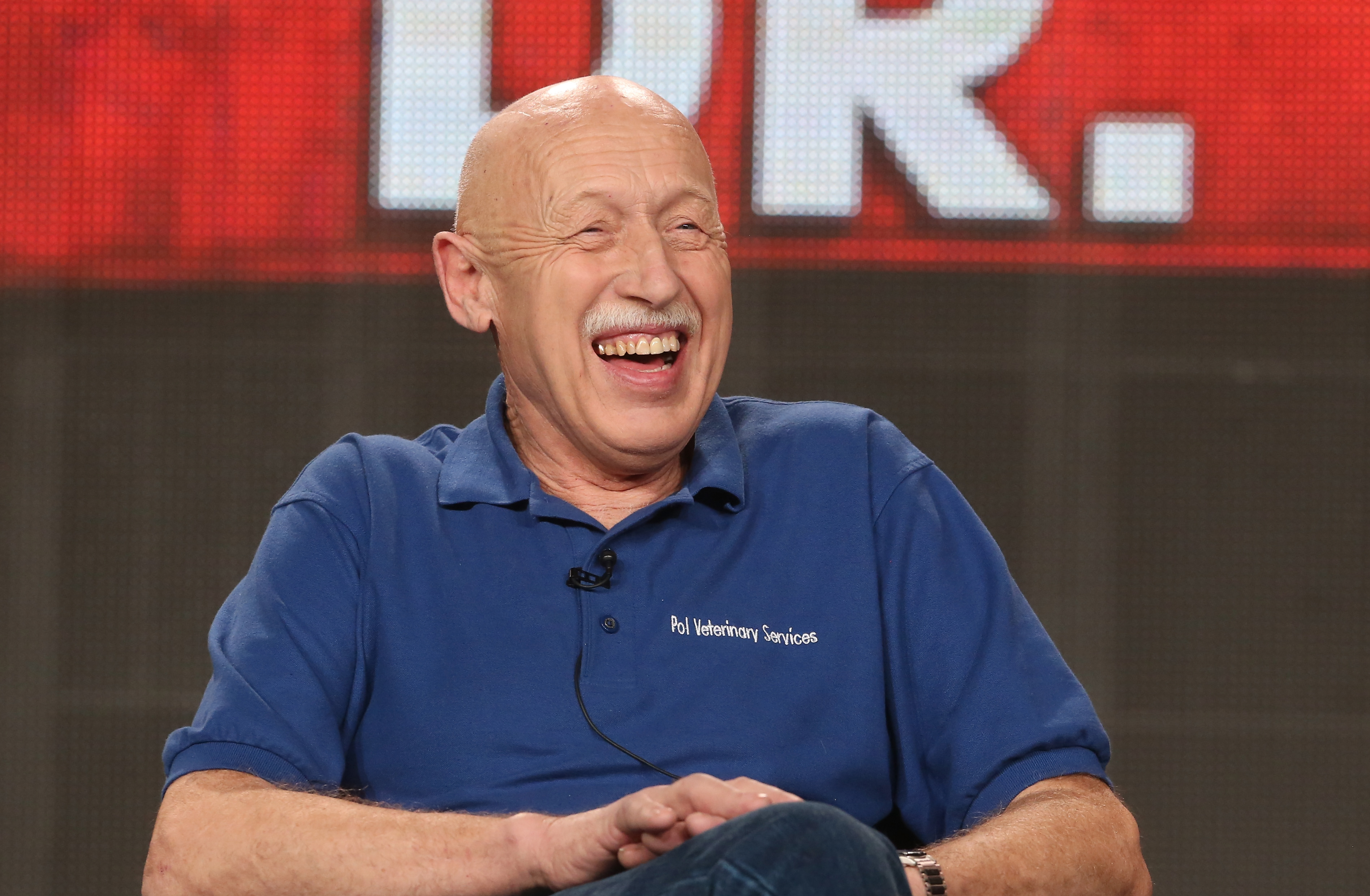 RELATED: 'The Incredible Dr. Pol': Catch Up With Dr. Emily and What's New for the Popular Veterinarian
Complaints against Dr. Pol
The Netherlands-born veterinarian's kinder critics have referred to his "older" style of practice as a "James Herriot-esque" form of treating animals, referring to the British veterinarian who treated animals for fifty years in his native England from the 1940s and onward.
There have been complaints made against Dr. Pol for his failure to wear gloves or a mask, as seen on various episodes of the program. He has also been criticized for using paper towels in his office surgery, and for not wearing surgical attire while treating animals during surgery.
RELATED: 'The Incredible Dr. Pol': The Camera Operator's Point of View – 'It's Nearly Impossible To Work'
However, most recently, in January 2020, an appellate court agreed with a Michigan Department of Licensing and Regulatory Affairs ruling recommending one year of probation for Dr. Pol and obligating him to receive additional education.
The probation was for negligence, stemming from a case for, according to court records, "failing to intubate a dog during surgery, failing to use an electronic monitoring device during the procedure, failing to request assistance locating the dog's uterus during surgery and failing to wear a surgical cap, mask and gown during the procedure."
Dr. Pol's stance on billing and clients in his rural Michigan community
In his own defense, Dr. Pol's training comes from "old-school" methods, as well as from a place of concern for his clients' financial limitations and inability to afford expensive pet care.
RELATED: 'The Incredible Dr. Pol': His Surprisingly Simple Advice for Aspiring Veterinarians
In a statement Dr. Pol posted online, he said, "The best judge of my care and techniques are my clients. I have kept many of my clients for decades because I provide affordable, common sense vet care."
"And I have humanely cared for and treated hundreds of thousands of animals and pets successfully," Dr. Pol continued. "Many of my clients have become my friends, and we have lived through the lives of many animals together."
Happy 'Fourth of Pol-y'
Regardless of how Dr. Pol's critics feel, his faults from their own descriptions seem to be issues that can be addressed internally at his clinic and through further education on his part.
The show goes on, in any event, and Nat Geo Wild is running a The Incredible Dr. Pol marathon from June 29 all the way to the premiere of the show's seventeenth season on July 11.
Watch the new season premiere on Nat Geo Wild, Sat, July 11th, at 9:00PM.
RELATED: 'The Incredible Dr. Pol': When Dr. Pol Retires, Who Will Run His Veterinary Clinic?