'The Incredible Dr. Pol's Dr. Jan Pol Takes a Look Back for World Veterinary Day
Dr. Jan Pol of Nat Geo Wild's 'The Incredible Dr. Pol' gave his social media followers a peek back at his career as he celebrated World Veterinary Day
World Veterinary Day was on April 24 and The Incredible Dr. Pol's Dr. Jan Pol recently took the opportunity to acknowledge the important day.
The Netherlands-born Pol is proud of his Nat Geo Wild program and career, but he gladly ceded the spotlight to honor veterinarians everywhere in a recent post.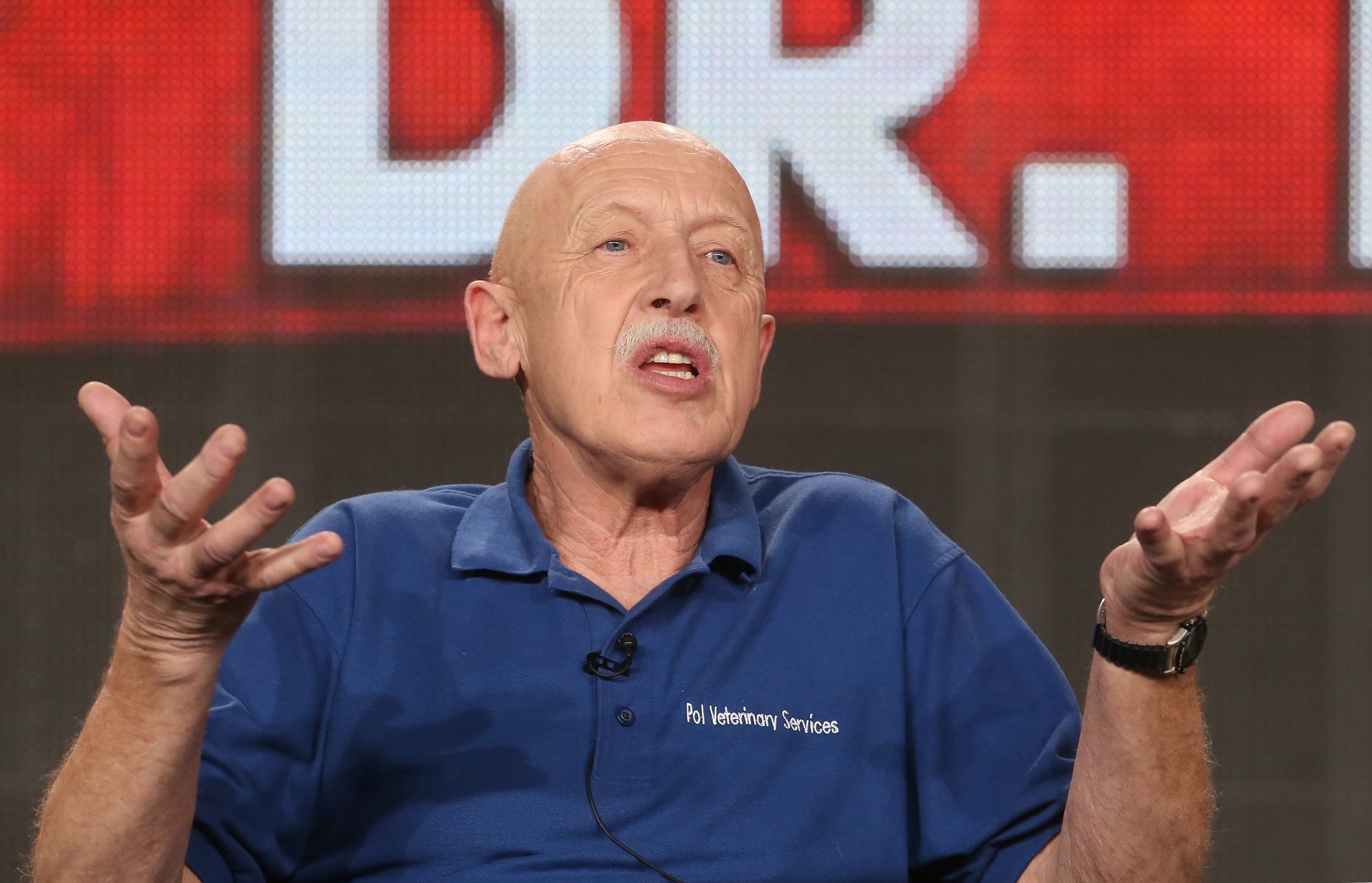 World Veterinary Day is April 24
The last Saturday in April is World Veterinary Day and it's set aside to honor veterinarians around the world for their dedication to their community's animals, which they tirelessly serve.
According to the American Veterinary Medical Association, the theme for this year's observance of the day is veterinarian response to the COVID-19 crisis, which "changed life as we know it and significantly affected the global human and animal populations.
"And yet, through this challenging time, veterinary medicine meaningfully and rapidly evolved, demonstrating veterinarians' ability to cope, adjust, and adapt; and to continue in their role as leaders of animal health and welfare and public health."
Dr. Pol was born to be a veterinarian
2021 is a special year for Dr. Pol and his staff as it marks his 50th anniversary serving as a veterinarian in his rural Michigan community. The doctor was raised on a dairy farm, where his father put him in charge of many of the family's animals.
Dr. Pol's son Charles told National Geographic about his father's innate gift for the caring of animals.
"My dad, Jan Pol, was born in the Netherlands and grew up on a farm," Charles said. "Initially, he wanted to be a farmer. But there isn't much farmland left in the Netherlands, so it's nearly impossible to do. When he was nine years old, his brother called the local vet to help them deliver a litter of piglets. My dad helped the vet, and from that moment on, he knew what he wanted to do."
Dr. Pol's look back for World Veterinary Day
In his recent social media post, Dr. Pol took a look back at the start of his career, sharing a photo of himself as a much younger man before he began his veterinary education — with a bit more hair on his head.
He wrote, "#FlashbackFriday In honor of #WorldVeterinaryDay tomorrow, we bring you this photo which was taken before #DrPol started university as a young vet school student. Never give up!"
In his memoir Never Turn Your Back on an Angus Cow: My Life as a Country Vet, Pol recalled one of the basic tenets he learned as a veterinary student at Utrecht University in the Netherlands: "One of the things they told us at Utrecht was to use all of our senses when we're trying to figure out what's going on. Look at it, touch it, listen to its heartbeat and its breathing, smell its breath, even use your sense of taste."
It's good instruction that we see Dr. Pol still using in his care for animals in need, from large farm animals to house pets on The Incredible Dr. Pol.