The Inspiration Behind Kim Kardashian's Met Gala Look
Kim Kardashian arrived at the Met Gala donning a wet t-shirt look taken to the next level. With dripping wet hair and droplets hanging from her dress, she, once again, proved that no matter the theme, she's going to bring the sex appeal.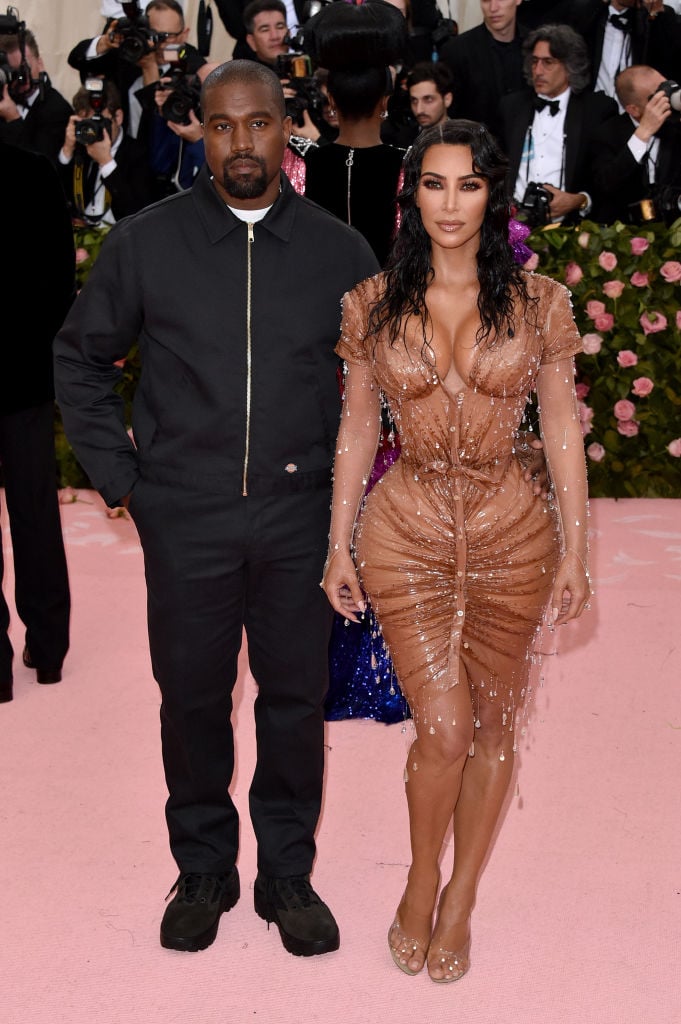 Wearing a skin-tight dress and a corset to keep everything in place, Kim Kardashian stated that she was afraid she would have trouble breathing in the outfit; she told Vogue that she had to practice, as she has "never had one [a corset] like this." Kim Kardashian stated that delicious donuts will be waiting for her the morning following the event.

Kim Kardashian's dress is designed by none other than Thierry Mugler, who came out of retirement to dress the Keeping Up with the Kardashians star for the one-night-only event. The dress is made of beaded latex, according to People Magazine, and is the first dress that Mugler has designed for The House of Mugler in 20 years.
Kim Kardashian explained – during the event – the great honor she feels to wear a Mugler-designed dress, for his visions are consistently imaginative and all-encompassing (accounting for every vital part, from the gown to the hair and nails).

What inspired Kim Kardashian's Met Gala wet look?

Kim Kardashian stated, according to People, that Mugler envisioned a "California girl stepping out of the ocean, wet, dripping" when he began thinking about Kim Kardashians Met Gala aesthetic. However, the wet hair, in particular, may be Kim K's way of paying homage to a former actress, model, and sex symbol.
Kim Kardashian posted photos to her various social media outlets (before her Red Carpet reveal) of Sophia Loren in Boy on a Dolphin, wearing an iconic and very sexy wet dress. So, it's likely that Kim Kardashian sought inspiration from Loren's look and was providing her followers with a little hint pre-Gala.

Kim Kardashian, often donning form-fitting attire when it comes to major events, previously wore a tight dress with a vintage-inspired look to the Hollywood Beauty Awards in April.

Kanye West also inspired Kim Kardashian's look

One of Hollywood's most famous power couples, Kanye West and Kim Kardashian have been married since 2014, so it should come as no surprise that Kim Kardashian cites her loving husband as inspiration concerning what she wears.
Kim Kardashian explained to People once that she really gets much of her inspiration from her husband. West introduced Kim Kardashian to parts of the fashion world she had not been familiarized with when they had first met; thus, it's very likely that the musician has had a hand in sculpting her developing and constantly transforming style.

With a great designer behind her look, a little help from her husband, and inspiration from Sophia Loren, Kim Kardashian showed up to the Met Gala ready to stun all onlookers.