The Inspiration Behind 'Girlfriends' and How Hollywood Shunned the Show
Girlfriends depicted the lives and friendships of four strong and beautiful Black women living their best lives in LA. For eight seasons, viewers fell more and more in love with the character development of Joan (Tracee Ellis Ross), Toni (Jill Marie Jones), Lynn (Persia White), and Maya (Golden Brooks). As it turns out, the creator of the show was not only inspired by previous works for the sitcom, but the same applied when it came to naming the characters. Despite the show's success, Hollywood wasn't receptive.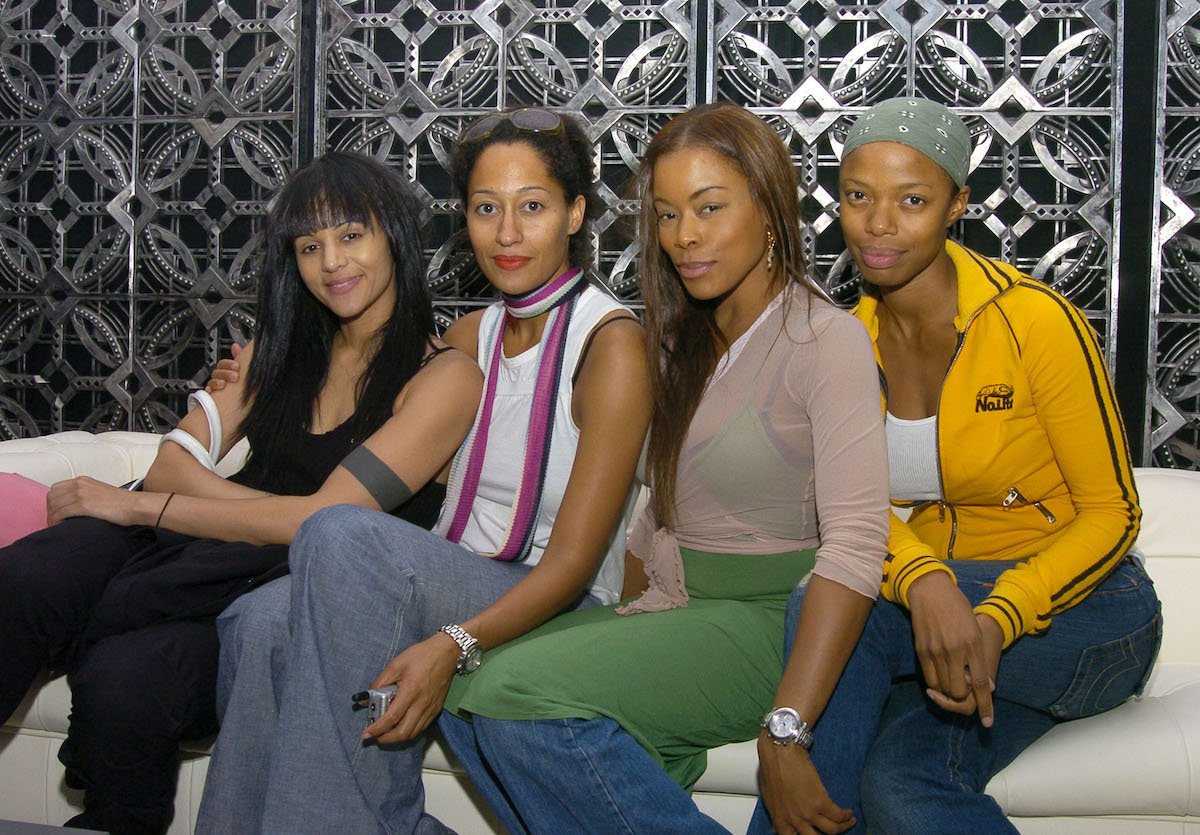 'Girlfriends' creator revealed how she came up with each character's name
Joan Clayton, Toni Childs, Lynn Searcy, and Maya Wilks became Black women's favorite girlfriends. There's a character that everyone can relate to on the popular UPN sitcom. And while their names ring bells, creator Mara Brock Akil explained in an Instagram post that the character's names have deep meanings.
"For the pilot of #Girlfriends I only had the name of one character…#Joan," she captioned a photo. "I named the #heartbeat of the show after my #mother, the woman who is my biggest champion and supporter."
Next, Akil was tasked with naming Joan's sister circle. She didn't have to look far. The avid reader and writer looked to her favorite Black authors and the foursome was complete.
Toni, she wrote, was named after Toni Morrison – Maya after Maya Angelou – and Lynn after E. Lynn Harris.
The show was inspired by other series chronicling the lives of four friends
For years, there were comparisons of Girlfriends to HBO's Sex and the City for many years. As Akil would later explain, the inspiration to create the show was seeing an empty market for documenting Black women's friendships in their 30s. The idea was sparked after Akil watched Sex and The City. 
"When I saw Sex and The City, I didn't see myself represented," Akil told Vibe Magazine in a 2015 interview. "Also, the type of shows that were on for Black people were more like family sitcoms. I wanted to do sophisticated [shows] for young adults."
She also drew inspiration from the hit 90s FOX sitcom Living Single, which followed the friendships of four women and two men in different areas of their lives.
Yvette Lee Bowser had Living Single, and I wanted to build upon that and do something sexier and edgier. I thought, 'My friends are a lot like that' – and that's what motivated me to create Girlfriends."
The cast admitted that Hollywood was not supportive of the show during its run
While the show was beloved by fans, it didn't extend to the Hollywood business community. Ross explained in 2019 during an interview with Charlamagne Tha God that the cast was viewed as the stepchild of Hollywood.
"There were so many things that didn't exist then–and we were talking about and doing–but we as a show were in a landscape that did not support us in that way," she said. "It was not celebrated. In my entire eight years on Girlfriends, I was never on a late-night talk show. And we never went to the Golden Globes, Emmys, nothing."
The show gets much attention now and is viewed as being ahead of its time. It's currently available for streaming on several platforms, including Netflix.